Best Wingers to get for FIFA 23 Ultimate Team
Secure the flanks!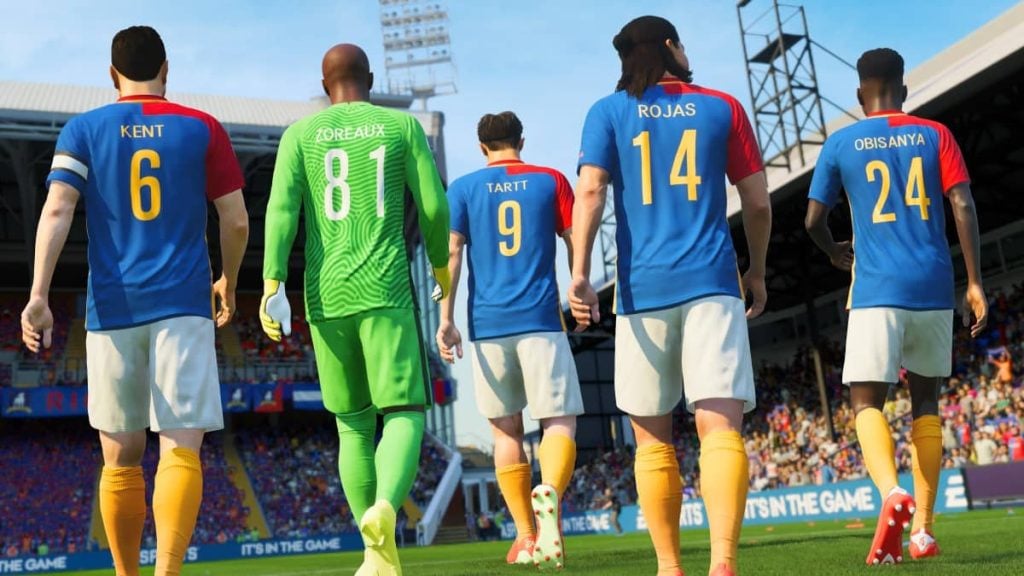 Fifa 23 Ultimate Team will have players forming the perfect team with the best of the best – if you can afford them, that is. When assembling your team, striking a good balance across all of the positions is of the extreme importance. And if you're assembling a good team, you'll want the best players. Here are all of the best wingers money can buy in Fifa 23 Ultimate Team.
The Best Wingers in Fifa 23
Fifa 23 Ultimate Team, being a football game, has all four winger positions for players to take on. You'll need to be careful as you choose what players to take on board, and this guide will help you.
Related: How to Check the FUT Club Record in FIFA 23
Best Left Winger in Fifa 23
If you've got a lot of spare cash lying around, then you could splash out 110K for Di María, an extremely good LW. You simply cannot go wrong by adding Di María to your team. His lowest stat is defense, coming in at 53, which is still admirable. Additionally, he can also play the LM position, as if he needed to be any stronger.
Stats:
Pace: 90
Shooting: 86
Passing: 89
Dribbling: 92
Defending: 53
Physicality: 76
Best Left Midfielder in Fifa 23
Scoring an incredible 92 player rating, Mané will be a huge asset to any team he is playing for. The lack of defence, 48 is a small hiccup on an otherwise near-perfect player card. With the rest of his stats being in the 80s or 90s, you'll want him out on the pitch as quick as you can.
Stats:
Pace: 93
Shooting: 87
Passing: 85
Dribbling: 91
Defending: 48
Physicality: 82
Best Right Winger in Fifa 23
With a rating score of 94, Garrincha will be the player you want on your right wing. You'll hardly get any better RW than Garrincha, and you'll kick yourself if you don't jump at the chance to grab him for your team. On top of that, any of the four versions of this player are viable and excellent.
Stats:
Pace: 90
Shooting: 87
Passing: 94
Dribbling: 96
Defending: 41
Physicality: 68
Best Right Midfielder in Fifa 23
Gareth Bale. Need I say more? With an incredible 93 player rating, Bale will spirit your team to success. With a lowest rating of 72, you'll find this player to be an all-rounder that can adapt to any event or issue. If you have the opportunity, grab this player right away.
Stats:
Pace: 91
Shooting: 93
Passing: 92
Dribbling: 90
Defending: 72
Physicality: 86
---
We hope you enjoy our Fifa 23 Ultimate Team guide. You can head on over to our Facebook page to keep up with the latest video game content. You may also be interested in our other Fifa 23 Ultimate Team content, such as the best starter squads, or all rewards in the squad battles.