Diner Simulator Codes (November 2022)
Order up!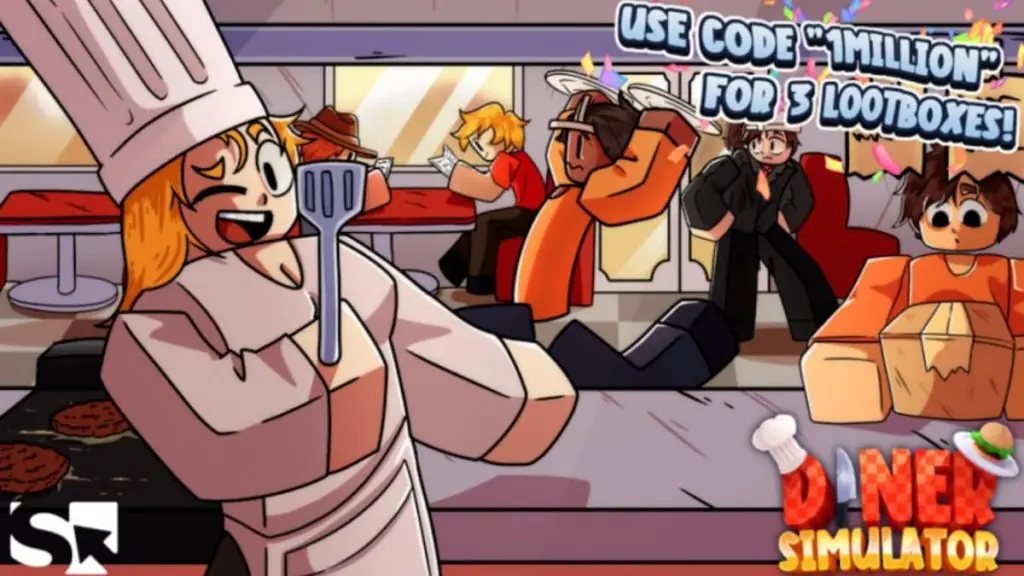 I love a good diner. Tasty, down-home food, friendly and familiar faces, and a litany of new and interesting odors to experience. Operating a diner on your own ain't easy, though, and you could use all the help you can get.
Luckily, you can get just the kind of help you need by using codes in Roblox Diner Simulator. Redeeming codes in this game gets you Cookies to buy equipment and upgrades, as well as free loot boxes to potentially earn even rarer stuff!
There are quite a few simulator games on Roblox, each with their own codes to check and redeem. Mining Clicker Simulator, Mining Simulator 2, Ghost Simulator, Clicker Simulator, and Roblox Smasherman Simulator immediately spring to mind. Be sure to check out our code pages for those games if you need a little edge!
All Diner Simulator Codes List
Updated November 22, 2022
Added new Diner Simulator codes.
Diner Simulator Codes (Working)
Here are all the Diner Simulator codes that are currently active:
1MILLION–Redeem to earn 3 free Loot Boxes
1kPLAYERS–Redeem to earn 500 Cookies
BETA–Redeem to earn 500 Cookies
Diner Simulator Codes (Expired)
These Diner Simulator codes are confirmed to be expired and inactive:
There are no expired codes for Diner Simulator
Diner Simulator FAQ
A little confused? Let's see what we can do about that.
How to Redeem Diner Simulator Codes
Redeeming codes in Diner Simulator is easy as pie.
In Diner Simulator, open the Upgrades menu from the left side of your screen
There should be a bar at the bottom of the menu that reads "Enter Code." Click the enter button next to it
In the text prompt that appears, copy and paste one of the codes shown above exactly as they are written
Click the enter button to receive your rewards instantly!
How do I get more Diner Simulator Codes?
The developers of Diner Simulator regularly release new codes as the game becomes more popular and more people play it. Whenever they reach a new milestone of likes or users, expect a new code to show up. They also release new codes for major events, such as their initial launch. Either way, they'll post new codes in the description of the game's page on the Roblox website, as well as on their official Discord channel.
Why Aren't my Diner Simulator Codes Working?
The most obvious reason a code wouldn't be working is that it's expired. If you're sure it shouldn't be expired, though, your instance of the game may be out of date or unconnected from the internet. Make sure your version of Diner Simulator is up to date, as outdated files won't support new codes. On the flip side, if you try to redeem a code right after it's announced, it might not work. It can take the developers some time to implement new codes after they're announced so just be patient and come back later.
What is Diner Simulator?
Want to get into the fast-paced world of diner ownership without actually having to endure the horrors of the service industry? In Diner Simulator, you can open up a diner with up to seven friends and keep track of the day-to-day. Take orders, cook the food, serve up smiles, and clean up in preparation for the next day.
If your diner experience has you hungry for more Roblox action, check out our Roblox section here on Gamer Journalist for more codes, guides, and news on all things Roblox.