Ghost Simulator codes – free pets and hoverboards (December 2022)
The latest codes available for Ghost Simulator.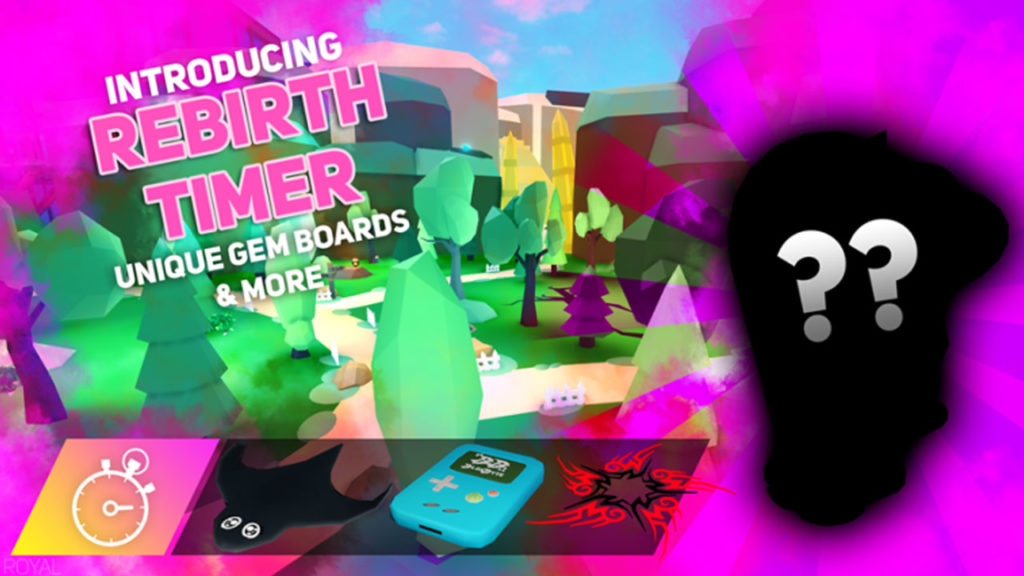 In Roblox Ghost Simulator, ghosts have taken over the world and only you can stop them. Capture ghosts and upgrades your equipment to become more powerful. Unlock pets and hoverboards along the way to help you out through your journey to exploring new biomes. Become as strong as you can to defeat bosses, complete quests, and unveil the store. We have a working list of Ghost Simulator codes that you can use to redeem for free in-game items like hoverboards, pets, and more.
Roblox Ghost Simulator Codes
Last Checked: November 21, 2022
Here are the working Ghost Simulator codes:
KFT — 500x Kentucky Fried Turkey Legs (New)
TREAT — Krepy Bat and 500x Candy
2NDROUTE — 1x Crate Key
CORN — Corn Board McCoard
BB500K — Bloxy Boy 500
LASTDAY — Hoverboard
SPAC3 — Dave Pet
PLAY — Cosmic Hand Pet
FIREFLY — Firefly Pet
R1FT — Purple Pegasus Pet
Expired Ghost Simulator Codes
BASKET – Pet
GHOSTSIM2 – Pet
LUCKY22 – Pet
ALANSTEVEALAN – Pet
TREEHUGGER – Koala Pet
LOVECURSE – Free Pet
100TH – Free Pet
XMASBEATS – Drummin Pet
GS2022 – Shooting Star 2022 Pet
DRIP – Thrift Krepy and 350 Snowflakes
BADGIFT – Bad Gift Pet
MERRY – Peppermint Pegasus and 350 Snowflakes
LEAFPOWER – Bounty Harvest
CORN – Corn Board McCoard
HUMBLE – Pumpkin Pie
FRIDGE – Legendary Pet
TOX1N – Toxin Treats
LASTWEEK – Legendary Pet
GARLIC – Legendary Pet
EERIE – x350 Candies and Exorcist Pegasus Pet
PUPPET – Puppet Master Pet
BOOSTED – Boosted Lucky Gem
EXCITE! – Excite Hoverboard
NOTACODE – One Event Bait and Two Crate Keys
BACONRA1D – Stack O Bacon
SPF-GS: Sunprotec
SADGE – Sadge Pet
BOOST – Squeezed
UWURACER – Jinshi
2NDARC – Fallen Spirit
LEAK – Crate Key
CHATTYPEEPS – Redeem for Reward
REMNANT – Sugardrop
ETERNAL12 – Crate Key
PUGSARECOOL – Redeem for Pug Pet
1STRANDO – Redeem for 2 Boss Bait
2YEARS – Redeem for a Godly pet.
THEEND – Gears & The End Hoverboard.
PLAY – Redeem code for a Cosmic Hand Pet.
1YEAR – Anniversary Pet & Hoverboard.
FIREFLY – Redeem code for a Firefly Pet.
R1FT – Redeem code for a Purple Pegasus Pet.
SPAC3 – Redeem code for a Dave Pet.
VDAY22 – Godly Pet (Expires Feb 16)
BADBAD – Free Pet (Expires Jan 28)
L1STED – Santa's List Pet (Expires Jan 3)
FALLSEND – Fall Staff (Expires December 17)
m3ta – Redeem codes for an OP Godly pet.
BOSSRAID – Redeem for Bloo Chonks Pet
S1LLYBUNNY – Crate Key
PUZZLE – Redeem for Sorry Board (must be in BloxByte Games Group)
SUMM3R – Redeem for a Snazzy Pegasus pet.
LIBERTY – 4th of July code
R3BIRTH – Redeem code for a Pegasus pet.
SH0P – Redeem code for a T-Duck pet.
Please note, for some of these codes you will need to make sure you join the BloxByte Games Group. After you join the group, restart your game and try the code again.
How to Redeem Codes in Ghost Simulator
In order to redeem codes in Ghost Simulator, look to the left of the screen for a Twitter icon, and press it to open the code redemption menu. In the field where it says "Enter a code" you can type in any of the following codes from our Roblox Ghost Simulator codes list.
Ectoplasm and Gems are the two currencies you can collect in Ghost Simulator. Ectoplasm is collected from each ghost you catch and used to upgrade your backpack space and vacuum. You can get gems from catching ghosts or doing quests, and these can be used to purchase pet crates.
Pets help you catch ghosts faster and also increase the amount of ectoplasm you get from them. Use one of the Roblox Ghost Simulator codes above to get a pet early on in the game to help you out.
Hoverboards help you move around faster, so you should also use a code to get on of these to catch more ghosts.
For other Roblox promo codes, check out our codes for Tower Heroes, Anime Fighting Simulator, and Boku no Roblox.