Call of Duty Warzone Best Fennec (Vector) Loadout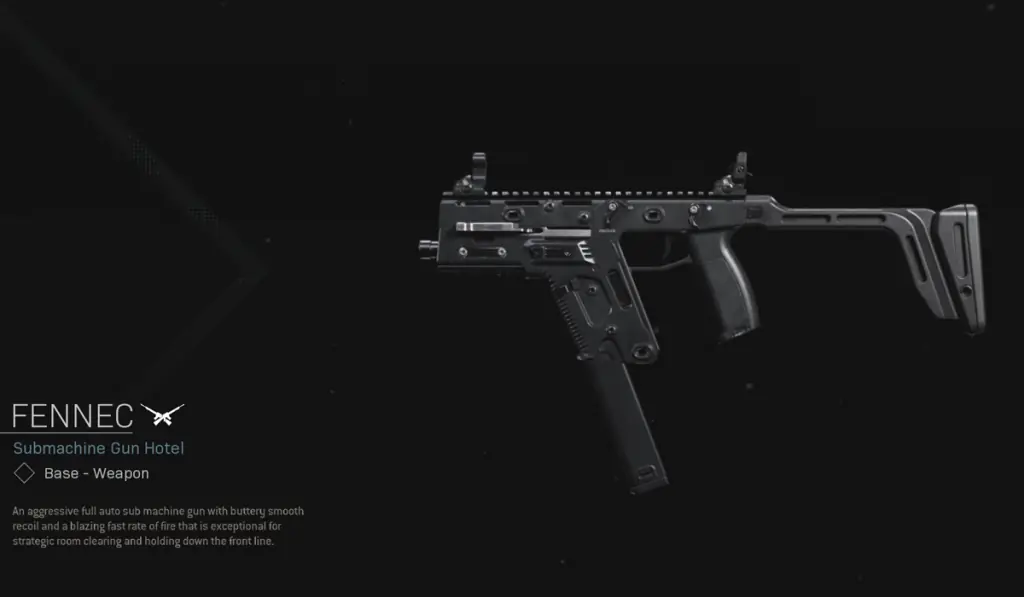 Season 4 is here in Call of Duty Modern Warfare and Warzone, and there are a couple of new items to grind out. One of these weapons is the Fennec, also known as the Vector. This submachine gun is a beast of a weapon, and will likely be used a lot this season. In this guide, we will take a look at the Call of Duty Warzone Best Fennec (Vector) loadout.
Are you looking for the best Warzone Fennec setup this season? It turns out this new weapon to Season 4 is one of the best close-quarters combat weapons in the game. The Fennec, also known as the Vector, is a popular secondary weapon to run with Grau loadouts, similar to the MP7 and MP5 SMGs.
Call of Duty Warzone Best Fennec (Vector) Loadout
Barrel: ZLR 18″ Deadfall
Stock: No Stock
Foregrip: Merc Foregrip / Commando Foregrip
Ammo: 40 Round Drum Mags
Rear Grip: Stippled Grip Tape
Many of the attachments you see here are standard across all of the best Warzone SMG loadout. You will find most people running Stippled Grip Tape and Merc Foregrips, but let's take a look at why we chose these specific attachments.
The ZLR 18″ Deadfall barrel adds some excellent damage range, recoil control, bullet velocity, and suppression at a small cost of ADS and movement speed. This barrel is a replacement for the monolithic suppressor, as it is a range barrel and suppressor all in one.
To get back the ADS and movement speed loss, we go with the No Stock option. We correct the mobility loss here with this attachment, and it serves us nicely. For additional recoil control, we're going with the Merc Foregrip or Commando Foregrip, depending on your preference. Foregrips add some hip-fire accuracy so we can excel even further in close-quarter combat.
We will need some additional ammo, and for that reason, we go with the 40 round drum mags. The Fennec/Vector has an insanely high rate-of-fire, so this extra 15 ammo helps us out. Reload speed is slow, and 40 bullets are not a lot for an SMG, but it's the best option we have.
Lastly, we're going with the Stippled Grip Tape, which is always a good option for any SMG. This attachment provides good ADS speed along with much-needed sprint to fire speed for those close-range battles.
Secondary Weapon
When it comes to secondary weapons, you can pair the Fennec with either a rocket launcher or a pistol like the Renetti. A rocket launcher will give you an out if you find yourself surrounded by vehicles, or see an opportunity to take one out for some easy frags. Pistol secondaries will give you a weapon to switch to if you find yourself unable to reload the Fennec.
It would help if you also had a secondary loadout ready to rock for later in the game, so we'd recommend going with the Grau 556 or M4A1. If you prefer using snipers in Warzone, you can go with an HDR or AX-50 loadout.
Perks
For perks, we like to run with Cold Blooded, Ghost, and Amped. These are great all-around perks for Warzone because they hide you from enemies while boosting your mobility. Add in a Heartbeat Sensor and C4 for your lethal and tactical slots, and you're good to go.
That is our version of the best Call of Duty Warzone Fennec loadout at the moment. It's all about high mobility and excelling in CQC. Your perks, equipment, and secondary weapon help you handle most situations. Feel free to experiment with other attachments to how you can make this your personal favorite Warzone gun. For different loadouts, check out our best Warzone loadouts guide.