Can You Equip a Molotov in MW3?
A Molotov a day keeps the zombies away.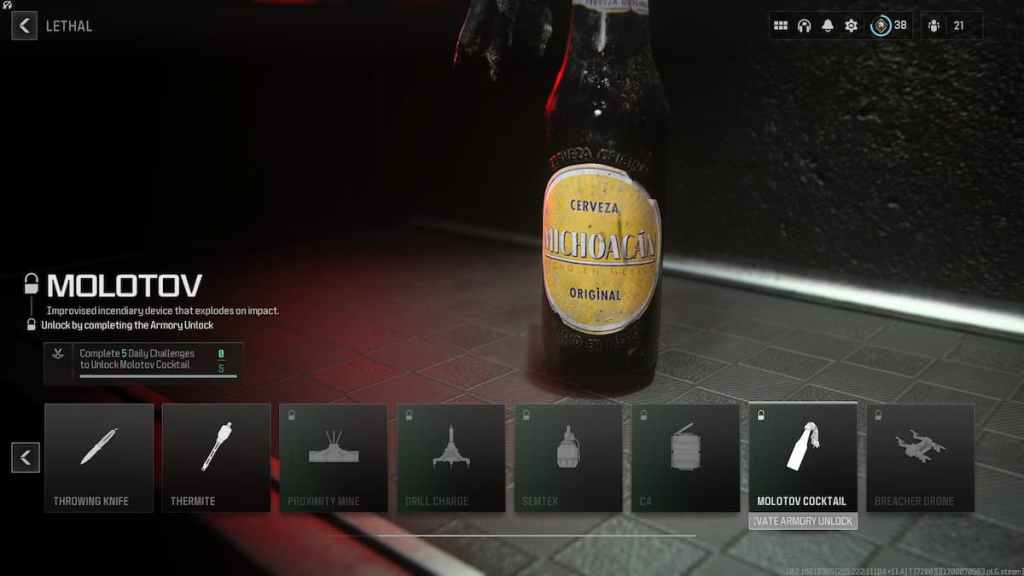 Some might say having Molotovs in a COD game is a staple nowadays. And while that might be true, the latest Modern Warfare is experiencing issues with the infamous fire grenades. So let's grab an umbrella and answer the question: can you equip a Molotov in MW3?
How to Equip a Molotov in MW3?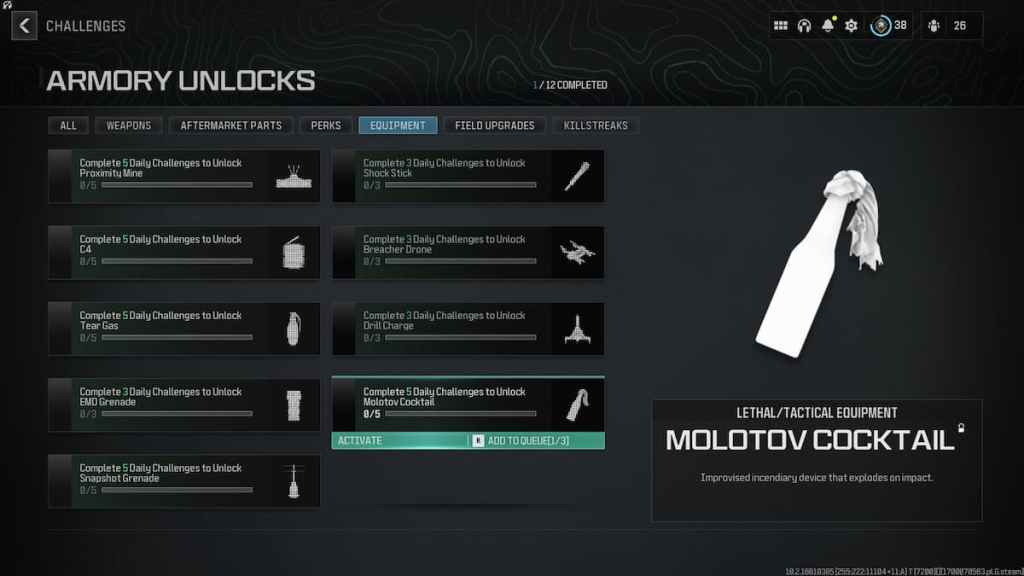 Molotov Cocktails, first introduced in COD: World at War, these incendiary devices allow players to rain hellfire from a bottle upon their enemies. However, it seems that they might not be working as planned in MW3. Because as of right now, you can only use Molotov's in MWZ and the Campaign. This is quite peculiar, given the fact that there is an Armory unlock available for Molotov when viewing the multiplayer lobby screen.
Related: Is EOD Padding Gear Bugged in MW3?
Given the fact that Molotovs are viewable in the Armory unlock screen while in the multiplayer menu, players begin to think it is, in fact, useable in this mode. However, it seems that no matter what mode you're playing, every single unlock is viewable under the armory, regardless if you can use it in the current mode you selected. This brings a lot of confusion and questions to the player base concerning the lethal equipment's functionality between modes.
But we can tell from a deep dive into the blog post put out by the dev team that Molotov Cocktails are in fact not available in multiplayer. It's unclear as to whether or not they'll add them as time goes on. For now, we'll have to make do with lighting zombies on fire and imagine it as Timmy on the other team in multiplayer.
---
Follow our Facebook page for more gaming news and updates. Check out our other articles like 'Can you Ping in Search and Destroy in MW3?' and 'Where to Find Mimics in MW3 Zombies?' For more guides, lists, and info on the latest game releases, stay locked in right here at Gamer Journalist.
About the author