Best Genshin Impact Artifact Farming Routes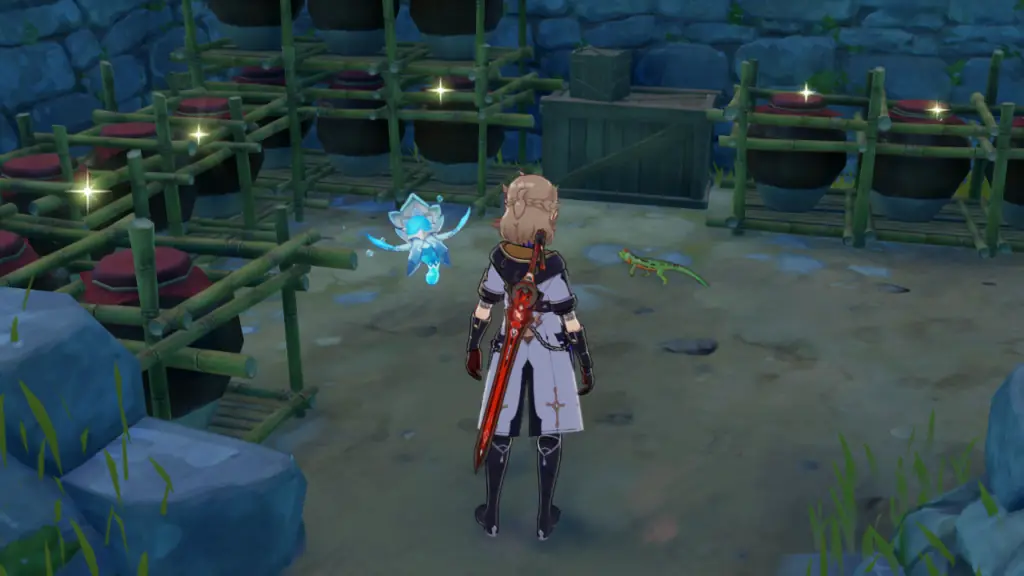 As many Genshin Impact players may already know, the demand for Artifacts is quite high. Artifacts provide essential stat buffs to characters and can only be leveled up by absorbing other Artifacts. Needless to say, they are a very valuable resource. In this guide, we provide the best locations and routes in Genshin Impact for farming Artifacts (nearly) every day.
The locations you are seeking will appear as sparkling spots in the world (like in the image above). The Artifacts you find in these spots will mostly have a 1- or 2-star value, meaning they'll be best used as experience for your 4- or (preferably) 5-star Artifacts. While there may be more locations in the game where you can find these Artifact "Investigate" points, all the locations included in this guide seem to respawn consistently.
Please Note: There may be days when the Artifacts will not respawn. Trying again later in the day may solve this issue, otherwise the Artifact will most likely respawn the following day.
Best Genshin Impact Artifact Farming Routes
Here are a few of the best locations and routes for farming Artifacts in Genshin Impacts:
Consider the routes displayed here as guidelines for maximizing your Artifact inventory. Feel free to shorten the paths, connect them together, or customize them in any way that suits your gameplay style!
Map Color Code
Orange Square = Useful Teleport Waypoints
Red Circle = Artifacts
Green Circle = One Respawning Weapon
Green Diamond = BEST Artifacts Location
Yellow Lines = Suggested routes to take
Area 1: Qingce Village and Stone Gate
You'll find a couple Artifacts near crates in Qingce Village and Stone Gate.
As a special treat, we have included the location of a random (2-star) Weapon that respawns. A green circle denotes the Weapon's location on the map above. It may not be much, but if you're trying to stock up on Weapon Enhancement materials, don't forget to check this spot.
Area 2: Wangshu Inn and Mt. Aozang
You will find Artifact spots on the docks across the water from Wangshu Inn. In addition, check near some Treasure Hoarders campsite by Mt. Aozang.
Hidden behind some brush is a small stone ruin with at least five Artifacts every day. If you're low on time, at least make sure to hit up this easily accessible location (indicated with a green diamond shape on the map above). Even just five Artifacts per day will help you in the long run.
Area 3: Tianqiu Valley and Jueyun Karst
Deep in the mountains of Liyue, you'll find quite a few spots with Artifacts. In Tianqiu Valley, expect to find some Hilichurls digging at some Artifact locations near small wooden structures.
You can also find Artifacts in Jueyun Karst near a band of Treasure Hoarders and by a small house close to the main road.