Best Striker 45 Setup Modern Warfare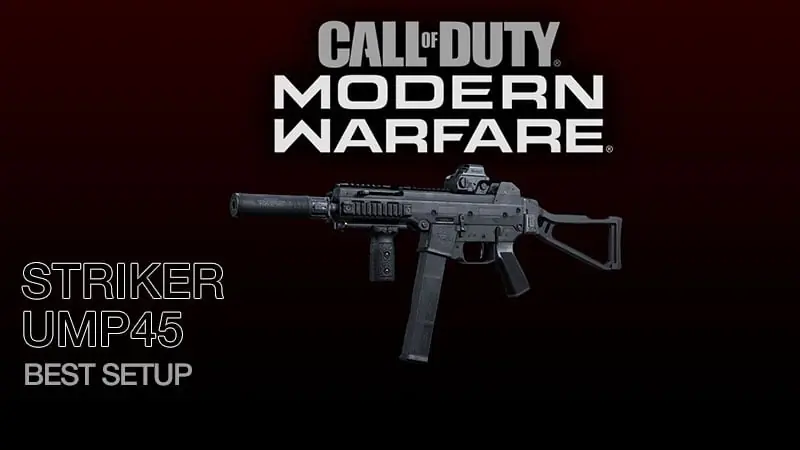 The Striker 45 is a new addition to Season 2 of Modern Warfare. It's the newest addition to the SMG class alongside the MP5 and MP7. This weapon can be unlocked through the Season 2 battle pass and is free for all players. The gun resembled the UMP45 from Modern Warfare 2, so players might know it's good for longer ranges than traditional SMGs.
Best Striker Striker 45 Setup Modern Warfare
The following loadout suits most styles of play and is a good all-around starting build to get some frags with this weapon.
Barrel – 400mm Stainless Steel
Laser – 5mW Laser
Stock – XRK Gen III Survivalist
Rear Grip – FTAC G-5 EXO
Underbarrel – Commando Foregrip
The 400mm Stainless Steel will add some range and bullet velocity. We'll also throw on a 5mW Laser for hip-fire accuracy and sprint to fire speed. The XRK Gen III Survivalist stock gives us more ADS and the Commando Foregrip will give us recoil stabilization and aiming stability.
With all these attachments, the gun will be incredibly accurate and make long-distance frags easy.
Perks
For a frag-on-the-move type playstyle, we'd go with the following perks to allow quick movement around the map and low downtime:
Double Time or Quick Fix
Ghost or Restock
Tune Up
Field Upgrades
Trophy System os Dead Silence is your best bet here depending on what you like more. Experiment with both of them and pick your favorite.
Equipment
As always, we'll go with the Semtex as our lethal equipment and probably prefer a Stim for the tactical slot. Again, feel free to experiment here and customize this to your own playstyle.
Check out our other Modern Warfare Weapon Setups: