Best M4A1 Setup Modern Warfare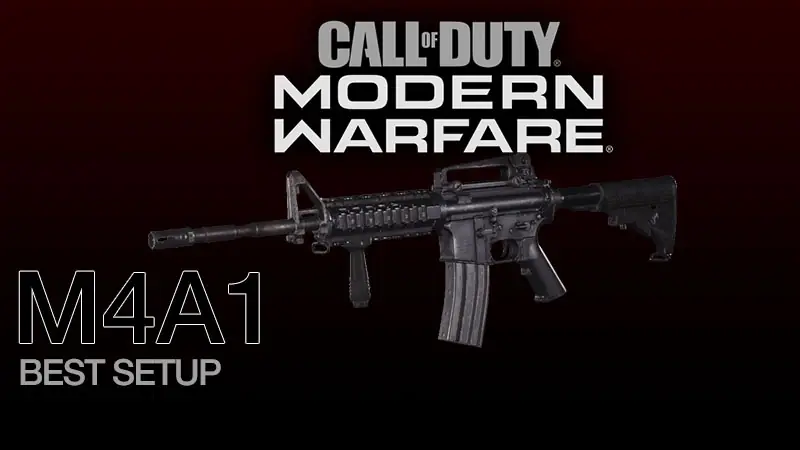 The M4A1 is still one of the best weapons in Modern Warfare Season 2 at the moment, even after a few previous nerfs. Each player has a unique playstyle with every weapon, but this guide will provide you with a solid setup you can use to start fragging with the M4A1.
Best M4A1 Setup Modern Warfare
This is the perfect setup for being aggressive on objectives and battling it out up close and personal while being highly mobile. Here are the attachments we'll be using on this setup:
Barrel – FSS 12.4″ Predator
Optic – G.I. Mini Reflex
Rear Grip – Stippled Grip Tape
Underbarrel – Commando Foregrip
The Predator barrel gives some ADS speed while sacrificing some bullet velocity. We'll use an optic in this build because it benefits this gun a bit, but it's up to you if you want to use it or not. We will go with no stock to give us some increased ADS speed and movement speed.
The commando foregrip and stippled grip tape add extra recoil stabilization and aiming stability. Sprint to fire speed and movement speed will also be improved with this.
Perks
Here's a good setup you can use for perks to be a good support player that can move around freely and help the team.
Field Upgrades
Semtex is a great choice for the lethal as always, and the flash grenade can be a good tactical addition to the build.
Kill Streaks
We recommend picking killstreaks based on your playstyle. Some good ones might be UAV, Cluster Strike, and Infantry Assault Vehicle to start out with.
Check out our other Modern Warfare Weapon Setups: