Best MP7 Setup Modern Warfare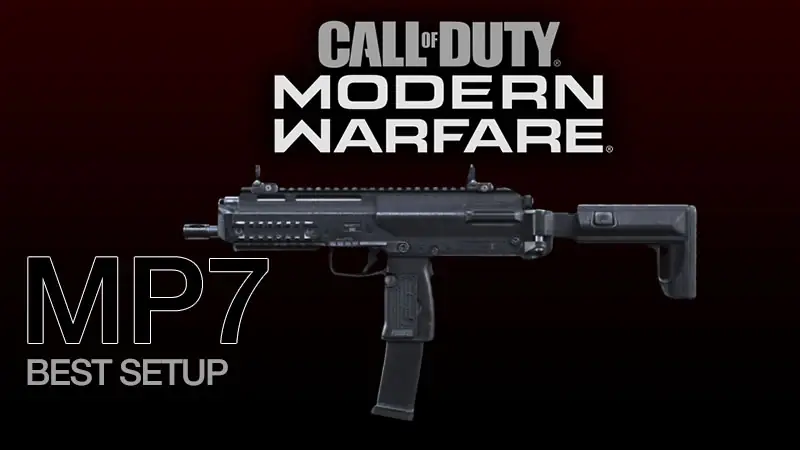 The MP7 is one of the classic favorites from Call of Duty, and it's now one of the best and most used weapons in Modern Warfare's Season 2. It's a fully automatic SMG with one of the highest firing rates in the game. Despite its high rate of fire, the recoil is easily controllable. The weapon is unlocked at level 54and serves as a good weapon for close combat.
Best MP7 Setup Modern Warfare
This is the perfect setup for being aggressive on objectives and battling it out up close and personal while being highly mobile. Here are the attachments we'll be using on this setup:
Barrel – FSS RECON
Laser – Tac Laser
Stock – FSS Close Quarters
Rear Grip – Stippled Grip Tape
Underbarrel – Commando Foregrip
The FSS Recon gives good damage range, bullet velocity, and recoil control. It lacks movement speed and ADS, but we can make up for that on other attachments. The Tac Laser gives good ADS speed, aiming stability, and walking steadiness.
The FSS Close Quarters stock will also add some minor ADS speed which can always be useful. Commando Foregrip gives good recoil and aiming stabilization. Finally, using the Stippled Grip Tape will add some ADS speed and most importantly sprint to fire speed.
Perks
This setup is good for capturing points with the following perks that compliment the weapon setup nicely:
Quick Fix
Ghost
Battle Hardened
Field Upgrades
Go with Trophy System to help with objectives or Dead Silence if you want to move around undetected in enemy zones.
Equipment
We like to always go with Semtex and then Stim or even Heartbeat Sensor as a Tactical. It really depends on your playstyle so do some experimenting to see what works best for you.
Check out our other Modern Warfare Weapon Setups: