Best Grau 5.56 Setup for Modern Warfare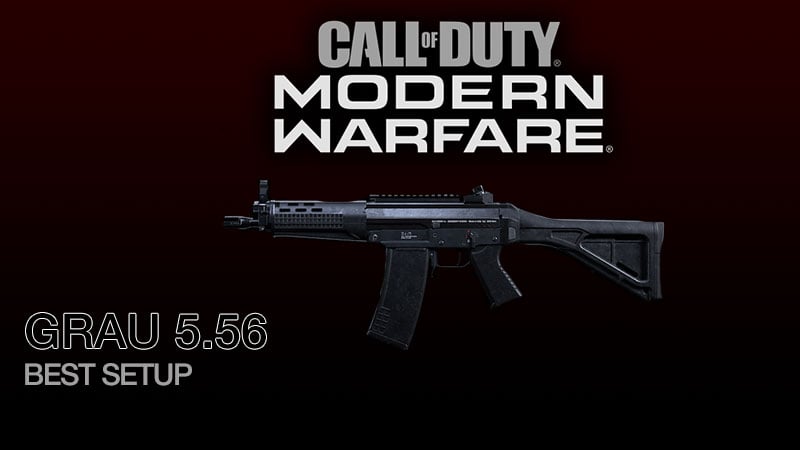 The Grau 5.56 was the most powerful weapon in Modern Warfare Season 2. Its popularity continued throughout Season 3, and it's still a top pick in Season 4. Best weapons can are personal preference, but nobody is going to argue that the Grau is a weak weapon. We first saw the Grau in Season 2 as a reward for tier 15 in the Battle Pass.
Best Grau 5.56 Setup Modern Warfare
Looking for a solid Grau 5.56 setup in Modern Warfare? A Grau setup like this will have you getting frags in no time. We focus on recoil control and mobility, as those are the two most important things to consider. Being able to move around quickly and laser-beam targets will help you rack up the frags. As with all our loadout recommendations, feel free to experiment with a few different attachments to see what best fits your playstyle. There is no single loadout that is best for everyone. Here's our Best Grau 5.56 setup in Modern Warfare: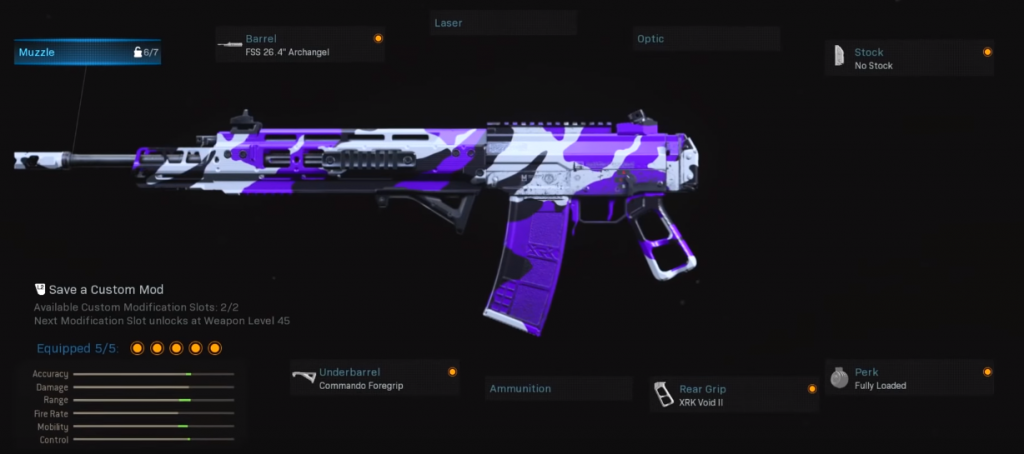 Barrel – FSS 26.4″ Archangel
Stock – No Stock
Rear Grip – XRK Void II
Underbarrel – Commando Foregrip
Perk – Fully Loaded
The barrel will give us damage, bullet velocity, and recoil control. It's a toss-up between the Archangel and the Nexus. For our Warzone Grau setup, we prefer the Nexus. Running this with no scope adds more movement speed and ADS speed, and the default iron sight is not bad. The under-barrel adds recoil stabilization and aiming stability to the weapon, while the XRK Void II rear grip gives the weapon ADS speed and sprint-to-fire speed. You don't really need an optic with this gun as the default iron sight is easy to use but again, it's all preference.
Running some perks like this will have you covered in most situations, so it might be best to run these to start out with. Mix and match these perks with some of your favorites to really customize this setup to your liking.
Scavenger
High Alert
Shrapnel
Trophy System or Dead Silence can be good field upgrades to use with the Grau depending on your playstyle. Depending on which multiplayer playlists you like to grind, you may prefer something different.
As usual, we'll go with a Semtex for the lethal equipment slot and a Stim for the tactical equipment slot. Check out our other Modern Warfare Weapon Setups:
About the author