Best Roblox Demon Slayer Games (January 2022)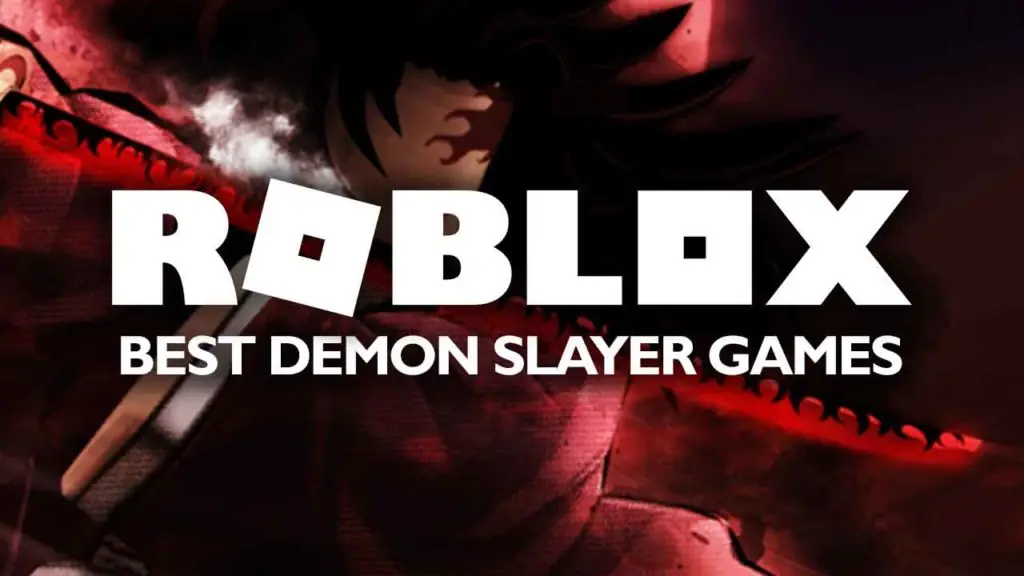 While the manga has been over for a while now, Demon Slayer is still one of the biggest shonen properties out there, with anticipation running high for the next season of the anime. Incidentally, if you haven't seen Mugen Train yet, you really ought to remedy that because it's canon to the story and, more importantly, it's awesome. If you can't stand the wait for Demon Slayer and don't mind a spot of jankiness, the Roblox community has cooked up a litany of Demon Slayer fan games. Here are the best Roblox Demon Slayer games.
Best Roblox Demon Slayer Games
Demonfall
Slayers Unleashed
Demon Slayer RPG
Wisteria
Ro-Slayer
Demonfall
A full-scale Demon Slayer-themed MMORPG (or at least full scale for a Roblox mod), Demonfall allows you to pursue either one of the series' main power sets. You can either remain steadfastly human and join the Demon Slayer Corps, katana at the ready, or you can toss your humanity aside and become a demon, wielding the power of Blood Demon Arts.
Be sure to check out our Demonfall codes wiki if you want to take advantage of free in-game potions, bonus experience, and more to help you level.
Slayers Unleashed
Another MMORPG (and a lot of these games are, so get ready to hear that a lot), Slayers Unleashed sets itself apart with a surprisingly in-depth skill tree system. Whether you're a demon or a Demon Slayer, you can gradually grow your character, picking up skills from the various schools of Breath Style or Blood Demon Arts used by the characters from the series.
The developers release many Slayers Unleashed codes to grant players free rerolls for Breathing Styles, Demon Arts, stat resets, and more. Be sure to check this one out, as it's been one of the most popular Roblox games of 2021.
Demon Slayer RPG
While also an RPG, Demon Slayer RPG features a level of polish you'd expect from a genuine game release! The game has its own custom UI and detailed character animations for every special move you can perform (and there's a lot!). There's even a specially-devised breathing system to get the most possible accuracy out of Breath Style techniques, the fanciest of which are accompanied by awesome particle effects.
While there are no codes for this game, you can join the official Demon Slayer RPG Discord community and follow their Twitter for some perks.
Wisteria
Named after the flower used as demon repellant in the series, what Wisteria lacks in some of the more elaborate character models the other games possess, it makes up for in hidden depths. The game may seem simple when you're starting out, but there are a lot of skills to learn, either as a demon or as a slayer, and some of them, such as Zenitsu's Six-Fold Thunderclap and Flash, feature elaborate cutscenes that make pulling them off an absolute spectacle.
Like many other titles on this list, Wisteria codes exist and allow players to reroll Haori, Blood Demon Art, character customization, and more.
Ro-Slayers
All of these Roblox Demon Slayer games feature melee combat, obviously, but Ro-Slayers takes the process a few steps further with some helpful quality of life tweaks. For one thing, when you get into a fight and your foe throws out an attack, the square that they're actually attacking is highlighted, giving you a chance for a close-shave dodge. This, along with other such features, turn fights into a galaxy brain battle of timing and positioning, which isn't unlike how fights are in the series.
Check our Ro-Slayers codes page for free spins and Yen, both of which will come in handy during your experience.
Explore other experiences on our Roblox game codes page to find your favorites. Check out our Roblox promo codes page for new outfits and other freebies for your in-game avatar.