Demonfall patch notes – Update 2.15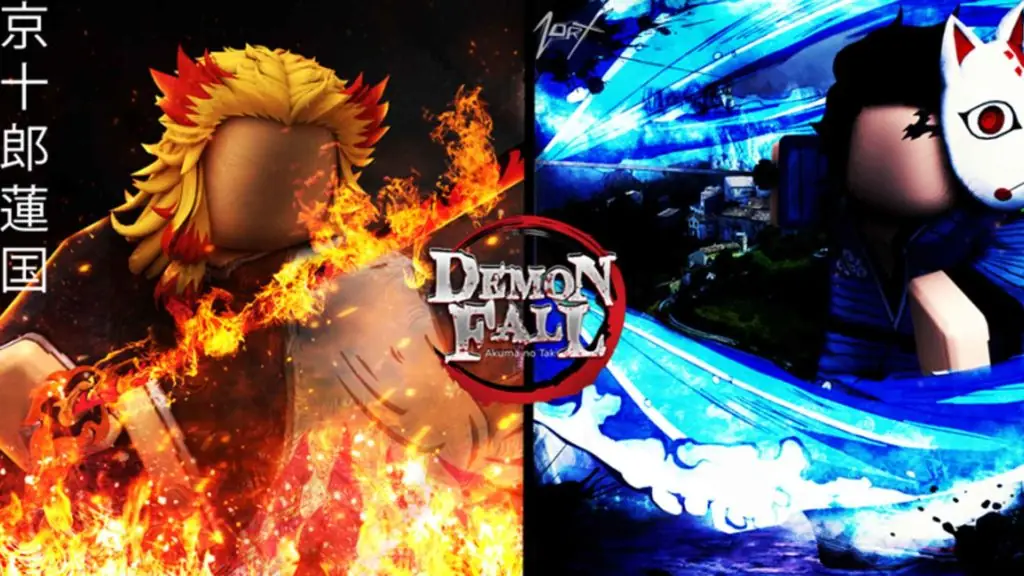 Demonfall is a Roblox experience developed by Fireheart Studio. The Demon Slayer-inspired game launched in mid-2021 and quickly became a fan favorite in the community. One of the reasons for its success is the developers' commitment to providing consistent updates. Here's a breakdown of all the past and upcoming Demonfall patch notes, so you can keep track of what has changed and what new content there is in the game.
New Demonfall patch notes usually include things like balance fixes, new breathing, enemies and bosses, and additional cosmetics. The developers also sometimes release new Demonfall codes during each update, but it's never a guarantee.
Demonfall Patch Notes
Here are all of the current and upcoming Demonfall patch notes:
Demonfall 2.15 Patch Notes
Mobile adjustments
2V2 Invite working
Rush and Emotes button
Buttons size fix
Fixes
Music Volume now saves
Fast mode for low end PCs
Kaigaku name adjusted to UM6
Kaigaku EXP adjusted
When you use an accessory on Z, it saves as accessory 1, and when used at X it saves as accessory 2
Prestige
0: 142,058 XP
1: 118,381 XP
2: 101,267 XP
3: 88,786 XP
4: 78,921 XP
5: 71,029 XP
6: 68,187 XP
7: 65,459 XP
8: 62,841 XP
9: 60,327 XP
10: 57,913 XP
Prestige 10 = 6 Kaigakus to max
Prestige 0 = 14 Kaigakus to max
Demonfall 2.10 Patch Notes
Fixes
Hybrid will still get crow quests (Since hybrids do slayer quests)
If you have moon breathing and craft a sword, it set's back to moon breathing sword after
Hybrids able to use the demon teleport NPC
Hybrids able to buy demon clothes
Tomioka buff's will work on hybrids
Demon reset appearance for hybrids
(More can be added here, if i find more bugs…)
Balancements
Nerfed sun burning bones damage in 30% since it's a OP combo extender already
Reduced moon catastrophe cooldown (60 –> 50)
Nerfed kanroji passive damage to 15% instead of 20%
(More can be added here…)
New
The world event boss fully reworked
All existing BDA's will get a new skill for make it a more complete KIT as a pure demon
The last accessory you used, will save between servers !
Demonfall 2.05 Patch Notes
Fixed 2 moon breathing skill
Fixed event boss very rarely spawning
Added Tomioka Haori
If you're near a boss it shows the name of who killed it
Fixed the name spoof exploit
Prestige now increase level cap in 5
Sun passive is now changed. The flame does not do damage in humans, but does double damage on hybrids and demons.
Sun iFrame move now only takes 20 of the Breathing bar
Hybrids aren't immune to the sun and wisteria anymore
Hybrids now can cross demon's barriers and spawn at demon's hideouts
Hybrids still can eat meat, unlike Demons, but can't eat other foods
Hybrids can now use the body absorption skill
Demonfall 2.0 Patch Notes
Demonfall 2.0 releases on August 20, 2021. Here are the patch notes:
General:
Prestige system for late-game skills, exp buffs, and many other things
Sun and Moon Breathing

Fixed 2 Moon Breathing skills

Sun requirements:

Find Tanjiro
1 Prestige
Kamados can skip the quest

Hybrid race – Slayer Mark
STW to demons (But a diff way to obtain it)
World event boss (Will require high-level players in the server to spawn)

Fixed event boss rarely spawning
Cosmetics:
More slayer clothes at the slayer corps base
Tomioka Haori and Mask Gamepass
Tanjiro Mask Gamepass
More hairs to the hair DLC
Demonfall 1.5 Patch Notes
General
Ice and Arrow BDA added
Nerfed Insect barrage move damage by 50%
Nerfed Soryuu M1 stun
Ranked now teleports back to matchmaking server
Patched in M1 exploit
Fixed fake hybrid bug
Fixed teleporting to ranked bug
Mobile now can drop yen and 2v2 invite
Mobile jump on combat fixed
Fixed getting teleported to ranked on some quests
Demonfall 1.45 Patch Notes
General
2V2 Ranked
Ranked points reset and a new matchmaking system
Shinobu Haori
Ranks in the new system will receive rewards on each reset
Temporarily disabled titles on ranked, new system coming soon
Balance changes
Increased insect cooldowns by 35%
Reduced poison damage on Insect by 15%
Insect basic attacks stun reduced, and cannot infinite combo
Reduction to Mist judgment cut damage
Tougher to extend judgment cut combo extend
Nerfed greatsword M1 damage and increased M2 damage
All Demonfall patch notes information is taken from the official community Demonfall Discord server.