How to Get the Temptation Mount in Diablo 4
This is the only way to get the mount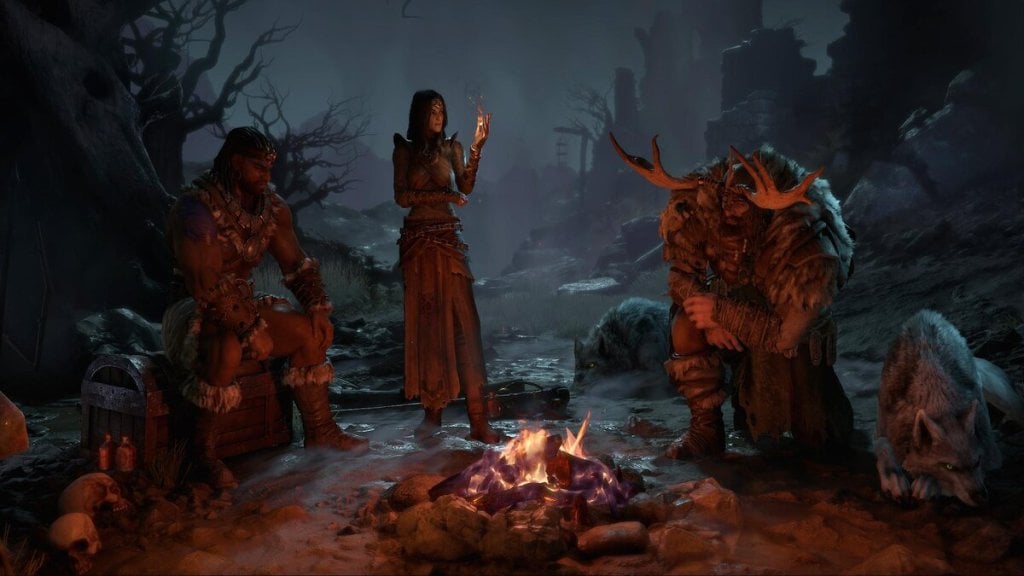 It seems as if everyone is filling our feed with Diablo 4 content because everyone is excited about the game releasing soon. Players who have access to early content are playing it now, whereas others are patiently waiting for their time to come. If you're a die-hard fan of the Diablo franchise you've probably heard the news about a special mount you can gain access to. We want the mount just as much as you do so here's how you can get the Temptation Mount in Diablo 4.
Where to Find Temptation Mount in Diablo 4
The Temptation Mount is a rare item you can earn if you purchase the Digital Deluxe or Ultimate Edition of the game. Both versions will have the Temptation Mount, as well as, bonus content you can get. Sorry for all you fans out there who wanted to get the regular version of the game. There won't be any other way to get your hands on the Temptation Mount other than buying it.
If you want to purchase the different editions of the game you're going to either spend $89.99 for the Digital Deluxe Edition or $99.99 for the Ultimate Edition. If you manage to get your hands on the Ultimate Edition you will also gain access to digital items, 20 skips with the battle pass, and Wings of the Creator emote.
Where to get Mounts in Diablo 4
If you don't want to pay to get the Temptation Mount, don't worry, there are other mounts out there that you can still earn. If you want to get a mount you're going to want to head over to Kyovashad. Once you're there you'll need to speak to the stable master to unlock the Donan's Favor quest. Unfortunately, you can't finish the quest entirely until Act 4. This is the only way to get a mount, so keep playing, until you've reached the start of Act 4. This will unlock a quest called A Master's Touch. Finishing it will unlock mounts.
---
If you're looking for more updates on Diablo 4 please check out Gamer Journalist on Facebook to join the discussion and keep up to date with our content. You may also want to check out is Can you Fix Error Code 316719 in Diablo 4 Beta? Explained or Differences Between Diablo 4 Early Access and Open Beta Coming Up in March
About the author