How Overpower Damage Works in Diablo 4
Now THAT'S a lot of damage!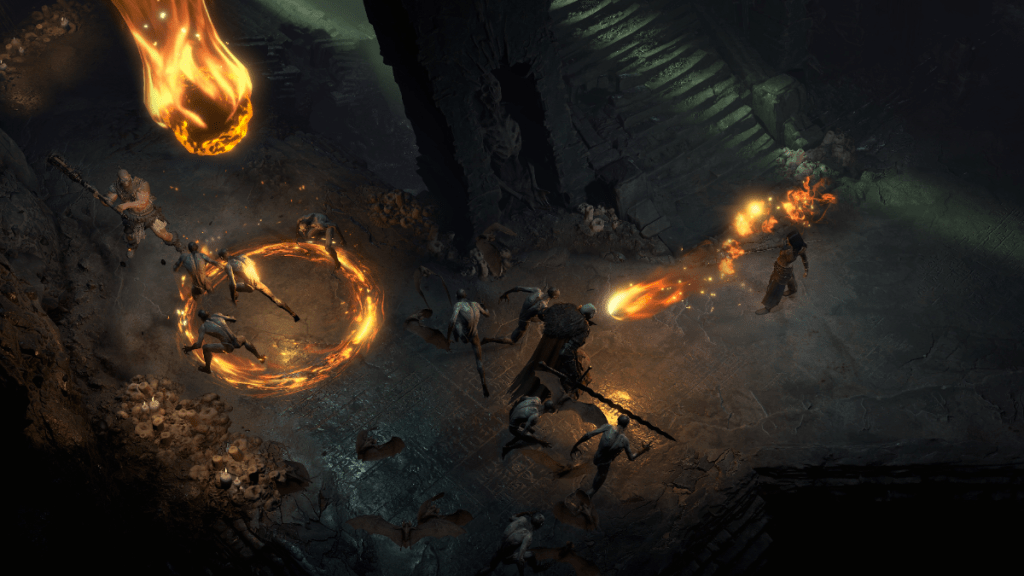 Diablo 4 is the latest in a long list of fantastic Diablo games. The fourth installment of the Diablo series definitely does not disappoint; be sure to get your hands on a copy of the beta or the full version once it fully releases!
Like the previous Diablo games that came before it, Diablo 4 has many different types of damage. One of the new types of damage that have been added to the game is overpower damage, which many players are unfamiliar with and are mildly confused about (for good reason). Keep reading to find out exactly how overpower damage in Diablo 4 works!
How Overpower Damage Works in Diablo 4
Overpower damage is one of the new, exciting features that Diablo 4 has brought into the Diablo franchise. Overpower damage is a damage type exclusive to Diablo 4; it's extremely powerful and completely devastates any enemies unfortunate enough to be caught on the receiving end of it!
Overpower damage in Diablo 4 is a new damage type that's based on the sum of your current HP and fortified HP. When activated, it reveals itself through light blue damage numbers in battle. Every time you use an attack or a skill in battle, there's a small chance for overpower damage to be activated (think of it like a crit. stat); when overpower damage is activated, it will boost your attack's damage by a staggeringly significant amount.
You can still trigger other types of additional damage at the same time as overpower damage in battle as well. For example, even after one of your attacks successfully deals a hefty dose of overpower damage to an enemy, you can still deal critical damage at the same time, if you're lucky.
Related: Best Builds for Each Class in Diablo 4: Skills, Stats, Items, Specialization and Legendary Aspects
When Does Diablo 4 Fully Release?
The beta version of Diablo 4 is already out, but the full version of the game won't be released for a little while longer. Diablo 4 will be fully released for all platforms on June 6th, 2023. Thankfully, the release date is only a few short months away, so you won't have to wait long to get down on some Diablo 4!
Diablo 4 will be available on numerous platforms, including PC, PlayStation 4, PlayStation 5, Xbox One, Xbox Series X, and Xbox Series S. Essentially, you'll be able to play Diablo 4 no matter what consoles or platforms you have access to!
---
Diablo 4 will undoubtedly be one of the most exciting, high-anticipated game releases of 2023! Gamer Journalist has dozens upon dozens of news stories and informative guides for this game, so if you ever find yourself stuck, just refer back to Gamer Journalist's Diablo 4 guides!
About the author