Where To Find Valberries in Genshin Impact
Everyone loves fresh fruit.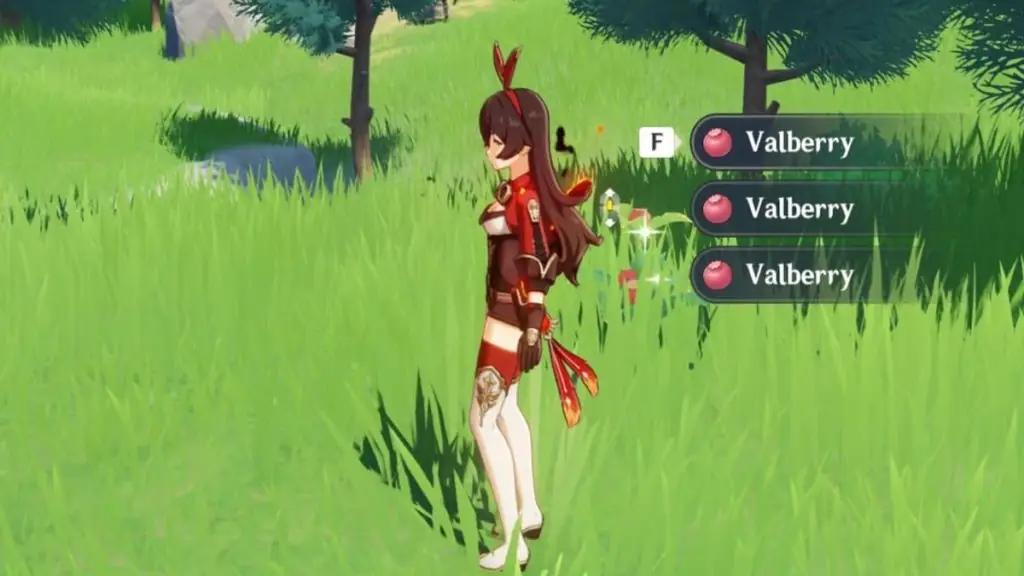 No matter who you are or where you live, it's always a great time for some fresh fruit. It's sweet, juicy, and good for you! The Mondstadt region of Teyvat in Genshin Impact has its own specialty fruit, Valberries, which you can use to ascend certain characters. Here's where to find Valberries in Genshin Impact.
Where To Find Valberries in Genshin Impact
As we mentioned, Valberries are a local specialty in the Mondstadt region. This means that you can only get them in the proximity of Mondstadt proper, and nowhere else in Genshin Impact. Valberries grow plentifully in the wild, sticking out of the ground in obvious stalks. One stalk usually yields four Valberries.
As for where you'll find these stalks, Valberries only grow within the Stormbearer region of Mondstadt, specifically within the Stormbearer Mountains and on Stormbearer point. You can usually find around 20 stalks on a brisk hike through the area if you're thorough, which means a grand total of 80 Valberries. After you pick a Valberry stalk, it'll take about 48 hours for them to grow back for another harvest.
In addition to harvesting wild Valberries, you can purchase them from Chloris in Windrise for 1,000 Mora a pop. Chloris only carries 5 Valberries on her at a time, but she restocks every three days. You can also plant your own Valberry Seeds at Jade Field for a 4-Valberry yield every 3 days or so. Tubby the Teapot Spirit will sell you Valberry Seeds for 5 Realm Currency each.
1 Valberry can be used to craft a bottle of Red Dye, and they're also required as Ascencion materials for Lisa, Noelle, and Rosaria. Since you can also make Red Dye out of Sunsettias and Carrots, you might wanna save your Valberries exclusively for Ascension, assuming you're working on building those characters up.