What is the party size in Fall Guys?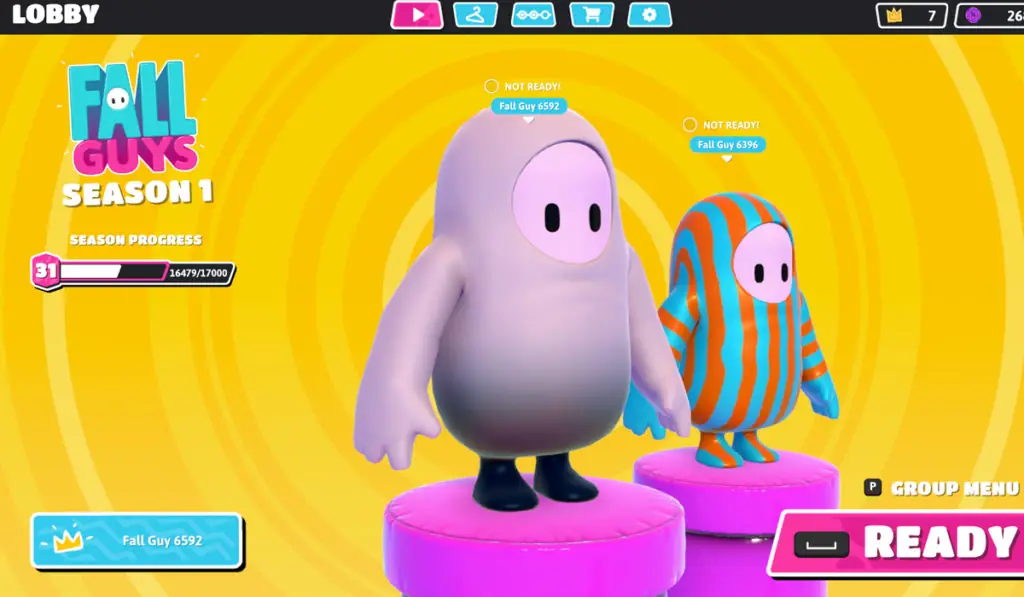 Fall Guys is a battle royale game that can be played solo or with a team of friends. Players compete in servers with 59 other people, in a series of increasingly tougher obstacle courses. Winning the finale will grant you a crown, which you can use to purchase Fall Guys skins and other cosmetics. Players looking to play with friends often ask: what is the party size in Fall Guys?
What is the party size in Fall Guys?
The maximum party size in Fall Guys is currently four players. You can invite a maximum of three other friends to party up with you and queue into a game together. There is no official word whether or not this number will increase in the future.
The four-player party size is likely because there are several levels, or shows, that are team-based. The minimum team size for those games is four players, and the game attempts to place party members on the same team. If the limit were higher, that would cause some players to be on opposing sides, which could cause conflicts of interest, losing on purpose, and other problems.
Playing on a team can provide some benefit because you can work together with your teammates to force other people off the course. You will also have better teamwork in the team matches like:
Rock 'N' Roll
Fall Ball
Egg Scramble
Jinx
Team Tail Tag
Hoopsie Daisy
Hoarders
While creating a party, you can hit P on PC, or Y or Triangle on controller to launch the party menu. From there, you can invite and remove friends from the party.
There can only be one overall winner, though. Because of this, Fall Guys can be a fun, competitive party game where teammates inevitably compete against each other. You can pick up Fall Guys for PC via Steam and PlayStation 4.