UNO Mobile Codes (February 2023)
Does your favorite mobile card game have codes? Lind out!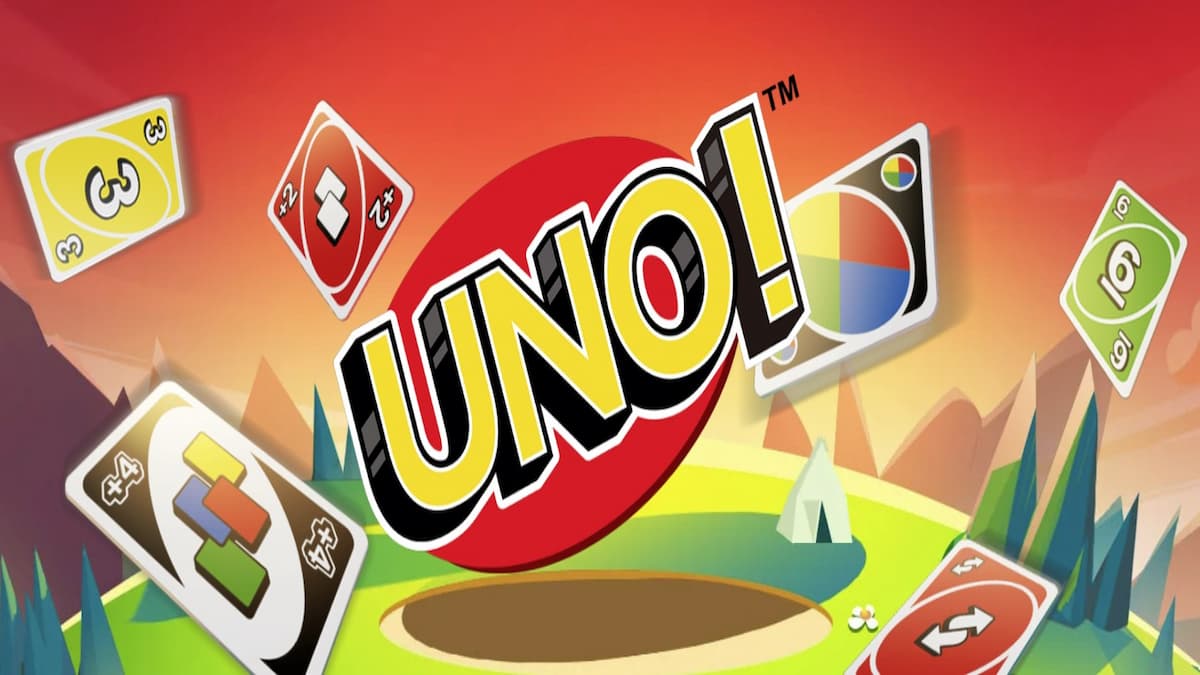 We all enjoy the chaos that ensues during an intense game of UNO with friends and families. Since the release of UNO Mobile, we can experience that chaos with our loved ones and strangers in different parts of the world. Gather up to eight people in UNO Mobile as you all battle it out in one of the most popular card games ever created.
The developers frequently give out codes. Codes typically unlock free Coins and Diamonds used for decorations and other in-game goodies. Unfortunately, they rarely announce when the codes expire. That begs the question: are there any existing codes for UNO Mobile?
All UNO Mobile Codes
UNO Mobile Codes (Working)
There are no working codes for UNO Mobile.
UNO Mobile Codes (Expired)
These are all the expired codes for UNO Mobile:
AbyKxcjxEd
COMMUNITYCUP
DEBUT1CHAMPION
EaXdQd5BSt
GOODLUCK
GREATYEAR
GUESSTHEWINNER
GUITAR
ha6YNeWUse
ja9UkeVTjB
LIVEONYOUTUBE
MaAfddHVwq
MARACAS
MYUNOVOICE
NOV24DEBUT
pbTKPd4n1f
STAYTUNED2023
TAMALE
TACOS
UNOCAPOO
UNOXMAS2022
yb37qcHk6b
1abe6cwWYF
6bfeRbfmWh
8buKHdt1DB
Related: All Yu-Gi-Oh! Monster Types Explained
How to Redeem Codes in UNO Mobile
Launch UNO Mobile.
Complete the tutorial.
From the 'Home' screen, click settings.
Press 'Gift Code.'
Press 'Redeem.'
Enter the gift code into the text box.
Press 'Redeem.'
How Can You Get More Free Codes?
We always try our best to keep code articles up to date. Therefore, you can always come back to Gamer Journalist for the latest codes.
If that doesn't float your boat, you can follow the developers on their Twitter, Discord, Instagram, and Facebook accounts for new code announcements. They even have an official YouTube channel that often features your favorite streamers, like Valkyrae, Ludwig, and LilyPichu!
Why Are My UNO Mobile Codes Not Working?
We know it's annoying when a code doesn't work, so we're glad to help you out! Be sure that your spelling and letter-casing is correct. It's easy to miss these errors, so be careful when entering a code in a text box. If all else fails, the code must be expired. You'll have to use another one if that's the case.
How Can You Get More Coins in UNO Mobile?
Coins are essential in UNO Mobile. You use them to start new games, purchase items, and buy decorations.
Here are a few ways to gain Coins in UNO Mobile:
Sign up for the app with a Facebook account.
Win matches.
Exchange Diamonds for Coins.
Participate in the guide activities.
Invite friends to the game.
Login daily.
Finish daily tasks.
What is UNO Mobile?
UNO Mobile is Mattel163's mobile version of the ever-so-popular card game, UNO. Create your own room with your own rules, team up with friends, or play by yourself in this fresh take on the card game we all know and love.
Heck, you may even win in-game rewards and up to $50,000 in the UNO Mobile Wildcard Series: Community Cup, if you've got the skills.
Just don't forget to shout "UNO!"
---
And don't be a stranger! Stop by every once in a while to check out the latest gaming news here at Gamer Journalist.