Type Soul Codes (September 2023)
Fight your way through anime world with the help of some codes!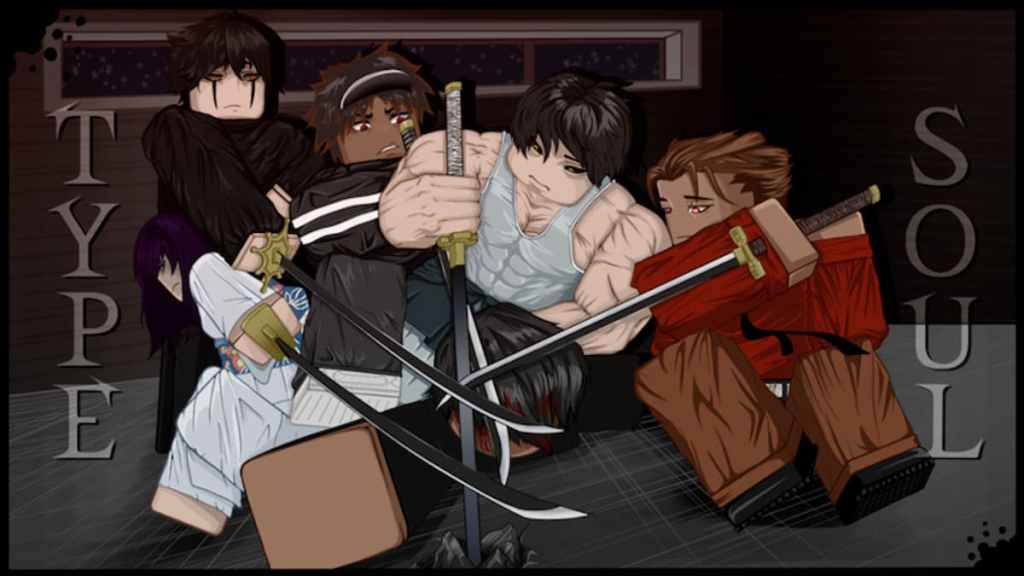 Updated September 28, 2023

We looked for more codes today!
Every fan of ARPG Roblox games is going crazy about Type Soul which is based on the anime Bleach. Choose whether you'll be a Soul Reaper, Quincy, or Hollow, and build up your character and his moves to adjust to your playstyle. You'll be part of many swift battles, whether it's vs NPCs or other players so in Type Soul you always need to be on the lookout. The game takes some time to get used to, but once you learn the ropes you'll have no problem getting around beautifully designed towns and landscapes.
Codes in Type Soul give you reset features – Blue Pill and Soul Tickets. Blue Pills are used to reset your stats and let you build your character with a different skill set, while Soul Tickets have the "Wipe" power that lets you change your race and switch to either Quincy, Soul Reaper, or Hollow.
All Type Soul Codes List
Type Soul Codes (Working)
slowpace — Unlocks: 3 Element Rerolls (New)
thehonoredone — Unlocks: 3 Weapon Rerolls (New)
triplethreat — Unlocks: 3 Element Rerolls (New)
apologyforlate — Unlocks: 3 Weapon Rerolls (New)
middayfixes — Unlocks: 1 Locked Element Reroll and 1 Locked Weapon Reroll (New)
100kfavourites — Unlocks: Rerolls (New)
segundanextupdate — Unlocks: 2 Locked Weapon Reroll and 2 Locked Shikai/Res/Volt Reroll (New)
fixedoldcode — Unlocks: 3 Locked Clan Rerolls and 2 Locked Shikai / Res / Volt Rerolls
eumorningupdate — Unlocks: 3 Locked Clan Rerolls
latenightupdate — Unlocks: 3 Locked Shikai/Res/Volt Rerolls, and Locked Weapon Reroll
updatecomingsoon — Unlocks: 2 Weapon Rerolls
3shikaireroll — Unlocks: Shikai Reroll

80klikes — Unlocks: Shikai/Res/Volt Reroll
newgame — Unlocks: Locked Soul Ticket
shutdownsrry — Unlocks: Elemental Reroll
55klikes — Unlocks: Blue Pill
tyforfollows — Unlocks: Shikai/Res/Volt Reroll
35klikes — Unlocks: Blue Pill
20klikes — Unlocks: Locked Weapon Reroll
10klikes — Unlocks: 1x Blue Pill
sorryforshutdown — Unlocks: 1x Soul Ticket
Type Soul Codes (Expired)
There aren't any expired codes at this moment.
Related: Roblox Bleach Era Codes
How to redeem codes in Type Soul
Redeem your codes in Type Soul in a few easy steps shown below.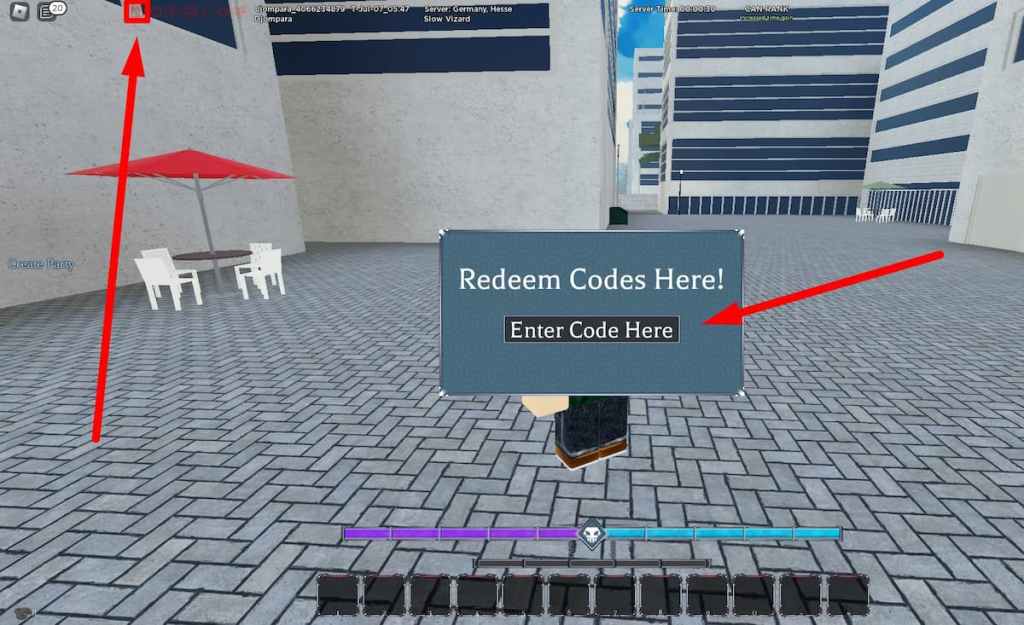 Launch Type Soul in Roblox.
Click on the small gift box icon in the top left corner of the screen.
Enter your code in the text box.
Press Enter on your keyboard and enjoy your rewards!
How can you get more Type Soul codes?
If you're looking to be among the first ones that obtain the latest codes for Type Soul, there are a couple of ways you can achieve that. First of all, you can join the TYPE:// Roblox Group and keep up with the developers on the Roblox platform. Furthermore, you can go on Twitter and follow @Saeyoori or you can join the TYPE://SOUL Discord Server and connect with others while looking for codes.
Why are my Type Soul codes not working?
When your codes for Type Soul aren't working there are two quick things you need to check – whether the code is typed correctly and if the code has expired. In the first case, double-check if you spelled the code right and make sure that you don't have any extra spaces. Try copying and pasting the codes you find from the source instead of typing them in on your own to reduce the chances of a mistake. In the second case, if the code has simply expired, typing it in correctly won't matter. Developers tend to shut down old codes after a while and there's nothing you can do but wait for new ones to pop up.
How to Choose Your Path in Type Soul
As we mentioned there are three paths you can take in Type Soul – Quincy, Soul Reaper, and Hollow. When you first join the game you need to die in order to become a lost soul (that's easy, just look around to find a fight, stick your face in and you'll soon be dead). Now that you're alive again with gray hair and a chain around your neck you can go for one of the three described paths. If you want to be a Hollow you simply need to press CTRL + K to pull your chain and join the other Hollows. To become a Soul Reaper you need to find someone who is already in that path and wait for them to invite you. You can for example find NPC Kisuke in Karakura and he will also help you with that. Lastly, when you decide you want to be a Quincy you need to find a black hole in Type Soul and go through it.
What is Type Soul?
Type Soul is an anime-based game that has all the classic trademarks of a Roblox RPG – skill building, PvP, quest completing, and faction choosing. In this game, combat will be all around you and you need to be well prepared for it and quickly asses whether the enemies you're seeing in the distance are stronger or weaker than you since you don't want to mess with the big guys until you're a big guy yourself. Proceed to level up, find great gear and try and kill as many NPC and enemy players as you can for the benefit of your faction.
---
If you're a giant fan of Roblox games we've got great news for you. In our Roblox Game Codes post you can find plenty of codes for many different games and then you can go to our Roblox Promo Codes page where you'll see some extra freebies. You can follow Gamer Journalist on Facebook and get daily updates about the latest releases in the gaming industry!
About the author