Torchlight 3 Error Unable to Connect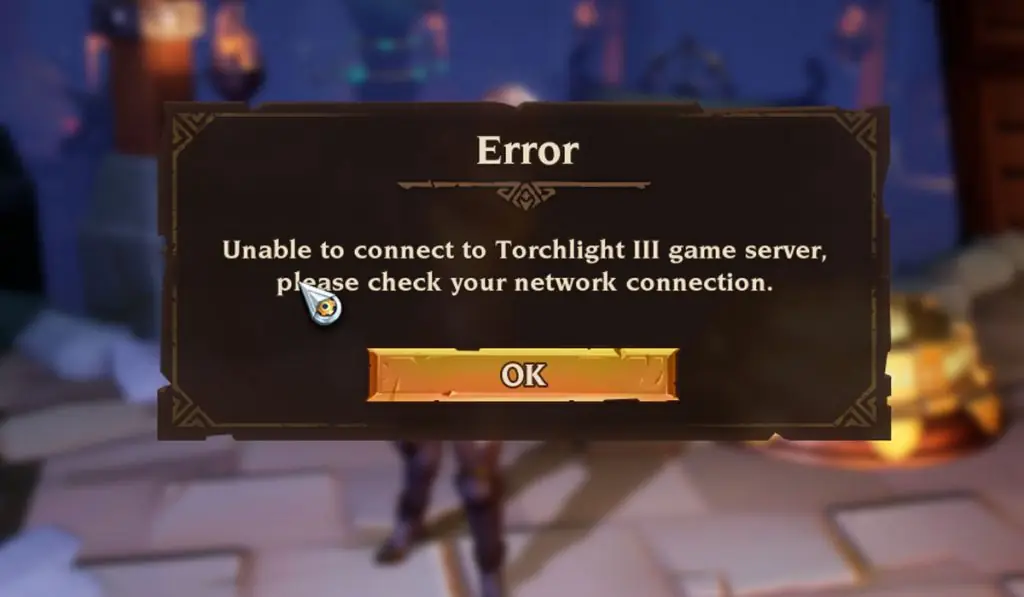 Torchlight 3 unexpectedly released in Early Access today on Steam. The new dungeon crawler action-RPG from Echtra Games features four new classes and three starting pets to choose from. Players can pick from the Dusk Mage, Sharpshooter, Railmaster, and Forged characters. Players can also choose between a retriever, owl, and alpaca pet to aid them in battle.
The game unexpectedly gained a lot of popularity very quickly, which has resulted in some server issues. Some players are getting a Torchlight 3 Error reading "unable to connect to Torchlight III game server; please check your network connection."
Torchlight 3 Error Unable to Connect
If you are getting the Torchlight 3 Error that reads "unable to connect to Torchlight III", there are a few things you can try to fix it and force a connection. First off, close your game and reopen it. Check for updates on the Steam client as they are pushing out some hotfixes for unexpected issues.
You can stay tuned to their official Twitter account for any maintenance announcements or technical difficulties from the team. As the game just released today, you should be patient while the team optimizes the servers and prepares for waves of people to connect.
Right now, the Torchlight team announced they are experience a server issues preventing players from logging in. It can also cause some disconnects, but the team is working on getting everyone back into the game as soon as possible.
We expect the servers to have some intermittent issues today as they bring more servers online to handle the load of players. We will keep you posted here when we get some more information about this particular error and what you can do to resolve it.