Top 8 Best Dark Souls 2 Mods
Mods make everything better!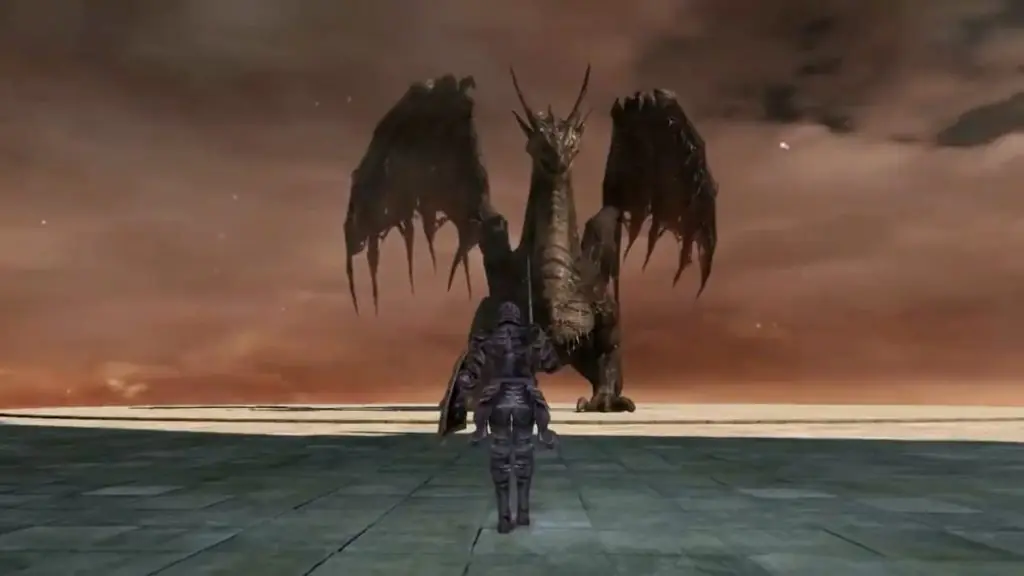 There's no denying the complexity of Dark Souls 2's massive, immersive world; this game has enough content to keep players entertained for months. However, any game can get stale if you've played it enough times, even gargantuan games like Dark Souls 2. The easiest way to breathe life back into an old game is by adding mods! Mods are a great way to keep the community engaged with the game, and they allow old games to continue to live on, no matter how old they get. Keep your next Dark Souls 2 playthrough interesting by checking out these 8 amazing Dark Souls 2 mods!
Top 8 Best Dark Souls 2 Mods
Zelda Textures Mod
Are you a Dark Souls fan who loves Zelda almost as much as you love Dark Souls?? Then you need to download the Zelda Textures mod! This mod combines all the aesthetics you love from the Zelda games with Dark Souls 2! With this mod, you'll be able to get Link's green outfit, Link's red outfit, Link's black outfit, Link's blue outfit, the Master Sword (multiple variations), Hyrule shields, Majora's Mask shields, and Kokiri shields. If you want to be able to deck yourself out in full Zelda gear in Dark Souls 2, check out this amazing mod by m00sician on Nexusmods! Who wouldn't want to cosplay as their favorite classic videogame character in a Dark Souls game?
Seeker of Fire Mod
The Seeker of Fire mod changes a lot in Dark Souls 2. This mod adds changes to the lighting, the fog, the game mechanics, and even the game progression! If you've already played through Dark Souls 2 more times than you can count and want to make your next playthrough a little more interesting, the Seeker of Fire mod is a great mod to consider downloading. This mod in Dark Souls 2 changes weapon movesets, shield animations, hitbox sizes for bosses, soul intake, and so much more! The best part about this mod is that it's still getting periodically updated, so new content is constantly being added! This detailed mod was made by the extremely talented Aoi Yozora on Nexusmods.
Project Scholar Mod
The Project Scholar Mod is perfect for if you want to add changes to your game, but don't want too much of an extra challenge when playing. Dark Souls 2 is already hard enough, why would you want to make it even harder? This mod makes a lot of unique changes to the game, like adding new bonfires, increasing casting speed for most catalysts, adding more unique drops from bosses, changing the starting classes, and a lot more! Dark Souls 2 just got a lot more interesting with Project Scholar's additions; this mod will definitely keep you on your toes as you play. This amazing mod was created by the incredibly dedicated TigerG92 on Nexusmods.
Soul Starved Mod
The Soul Starved mod is widely considered to be one of the most popular Dark Souls 2 mods, and one of the most difficult. If you've somehow mastered Dark Souls 2 and, for whatever reason, want to give yourself an extra challenge, try playing with the Soul Starved mod. Unless you're exceedingly talented, you'll probably regret it! This mod is downright masochistic. This mod makes all enemies drop less souls when killed, makes Vigor give you much less HP, allows a maximum of only 3 Estus refills, and ensures that you lose 15 HP per second! These aren't even all of the ways this mod makes your game harder; if you want to really challenge your skills in Dark Souls 2, you need to checkout this masochistic mod by MoonlightRuin on Nexusmods.
Souless One Mod
The Souless One mod is another extremely popular mod for Dark Souls 2. This mod is marginally less challenging than the Soul Starved mod, but it still packs a punch nonetheless. If you want to challenge yourself in Dark Souls 2 but don't feel like torturing yourself with the Soul Starved mod, check out the Souless One mod by Schhwifty on Nexusmods! This mod makes it so the "Souless One" is the only available class when you're creating your character; this mod also ensures that the Soul Level and all stats for the "Souless One" are set to zero. The Souless One mod also almost completely disables the ability to Level via Emerald Herald! Not all changes made by this mod are bad, however; some changes are somewhat irrelevant and a bit silly, like making slight changes to the colors of the Undergarments in the game.
Happy Little Accident Mod
This mod is slightly more wholesome than the other mods. The Happy Little Accident mod doesn't change much about the gameplay or the mechanics of the game, it only changes the screen text that appears when you die. When you die in Dark Souls 2 (which, let's be honest, can happen a lot), you're rewarded with a depressing "YOU DIED" text, rudely strewn across your screen in giant red letters, like the game really just wants to rub your nose in it. Well rather than staring into the written confirmation of your failure everytime you die, with this mod, you get to stare into the "YOU JUST HAD A HAPPY LITTLE ACCIDENT" text instead. This mod reminds us all that everybody makes mistakes, and although it doesn't change the fact that you died, it does change the way you feel about it. This lighthearted mod was created by Shaddix on Nexusmods.
Dark Souls 2: Poorly Translated Edition Mod
This mod is both wholesome and silly, and it definitely does not take itself seriously (in the best way). Dark Souls 2 can be a very frustrating game to play, so any lighthearted humor that can be added to the game is greatly appreciated! This mod changes nothing about the gameplay or mechanics of the game; all this mod changes is the content of all of the text and voice files. The Dark Souls 2: Poorly Translated Edition mod takes all of the text and dialogue in this game and turns it into hilarious, almost incomprehensible nothings, as if the game had been very poorly translated into English. This mod is perfect for those who have played Dark Souls 2 multiple times and are already familiar with the original gameplay; Dark Souls veterans will definitely get a kick out of this mod! If you want to make your Dark Souls 2 playthrough as humorous as possible, try downloading this hilarious mod by adzinbor on Nexusmods.
Runescape Old School Music Pack Mod
This mod is exactly what you think it is! The Runescape Old School Music Pack mod is guaranteed to kick you right in the nostalgia! This mod adds dozens upon dozens of beloved soundtracks from the classic Runescape game to Dark Souls 2. This mod may not change much about the gameplay or mechanics of Dark Souls 2, but it sure does change how you feel about it. There's nothing like some good old Runescape boss music to pump you up for a fight in Dark Souls 2! This mod was lovingly and painstakingly created by the amazing PotterAndMatrixFan on Nexusmods.
Related: Top 10 Minecraft Dark Souls Mods and Skins
Dark Souls 2 definitely has enough content to keep players engaged and entertained, but there's nothing wrong with throwing in a mod or two once in a while. Some of these mods are challenging, and others are just for fun; whatever you're looking for to spice up your Dark Souls 2 playthrough, this list has the mod for you! If you love playing Dark Souls 2 and would love to play more games like it, try playing the other Dark Souls games in the series, or Elden Ring!