Top 10 Minecraft Dark Souls Mods and Skins
For those looking for a more souls-like Minecraft experience, look no further than this list.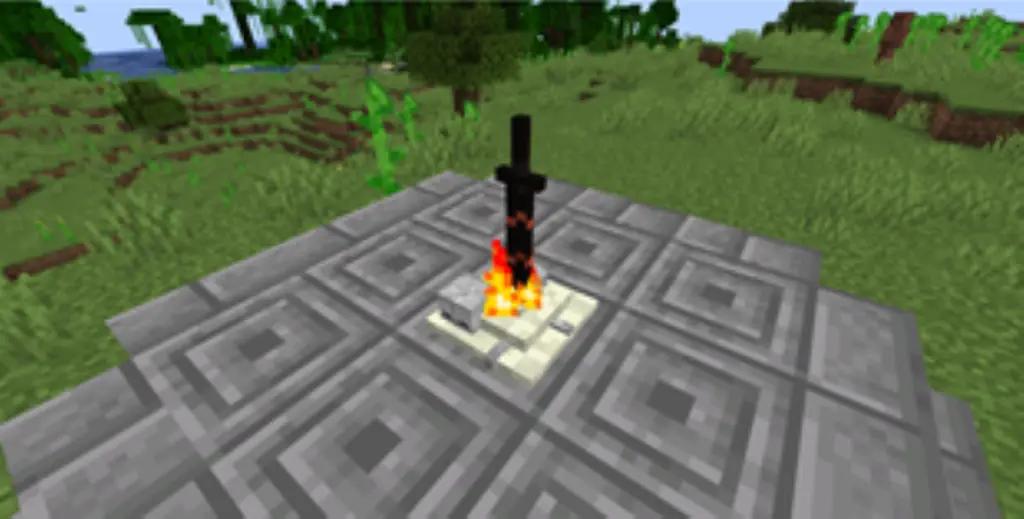 One of Minecraft's biggest attractions is just how peaceful and simple it is. Serene settings and peaceful pastures are only slightly infringed by the ghouls and monsters that may roam the night and the caves. Some players, however, wish for a more hostile experience. Those Dark Souls veterans who now crave that same merciless punishment that faced them in Lothric, or Drangleic. Well, look no further than this list of mods and skins that will transform your game into a monstrous land of death.
Top 10 Minecraft Dark Souls Mods and Skins
The following mods and skins are all hosted on CurseForge, an easy way to mod Minecraft and enhance your games.
DarkRPG FORGE – modpack
DarkRPG FORGE is a modpack, ensembled by GamerPotion, is a collection of Minecraft mods that have been laced together to deliver a difficult RPG experience. This modpack features skills, origins, classes, boss fights, a selection of weapons and armour types, lots of biomes, a skill tree, and quests with rewards. There is so much waiting to transform Minecraft into a RPG, which will be the first step of a souls-like experience.
Some of the mods included are: Epic Fight, Alex's Mobs, Dungeon Crawl, Apple Skin, Brutal Bosses – Dungeon Bosses. There are 103 mods in total. This modpack works for 1.18.2
Dark Soul – mod
Dark Soul is a single mod, created by pyroplay_twitch, is a Dark Souls-inspired mod that adds structures, mobs, biomes, bosses, armour, weapons, and much more directly inspired by Dark Souls. The mod may not be as close to an RPG as other mods, but it emulates the Dark Souls franchise well.
This mod may have difficulty working alongside other mods without some file interference. The mod is available on 1.15.2 through to 1.16.5
MC: Dark Souls – mod
MC: Dark Souls, by skullmanprivate, is a huge Minecraft Dark Souls mod that adds lots of features that closely emulate Dark Souls. Adding Firekeepers, bonfires, hollows, weapons, fighting animations, bosses, and even an equip load. The mod also adds fantastic new maps, such as the Undead Burg, for you to explore and defeat hollows in.
This mod is a work in progress, so the developer will keep adding glorious new content as time progresses. The mod works for 1.16.5.
Dark Souls Legacy – texture pack
Dark Souls Legacy is a texture pack, by _ForgeUser20383953, is an incredibly detailed texture pack that will bring the moody environments and setting of Dark Souls to your world.
This texture pack requires you to have Optifine and Connected Textures turned on in the graphics options to experience the full staggering effect of the textures. This texture pack works with 1.8.3, 1.8.6, 1.8.7 and 1.8.8.
Smaller Dark Souls mods
Here are some quick stand-alone mods that add smaller elements of Dark Souls into Minecraft
Related: Top 10 Best Minecraft Star Wars Mods
Dark Souls skins for Minecraft
Here are a couple of fantastic Dark Souls skins for Minecraft.
Soul of Cinder from Dark Souls 3, by The_not_chosen_one.
Solaire of Astora from Dark Souls, by darkrakso. Praise the sun!
There are much more Minecraft Dark Souls skins available at Planet Minecraft.