Top 10 Best Stray Mods – Different Cats, Zurks & More
Any game can be made better with mods!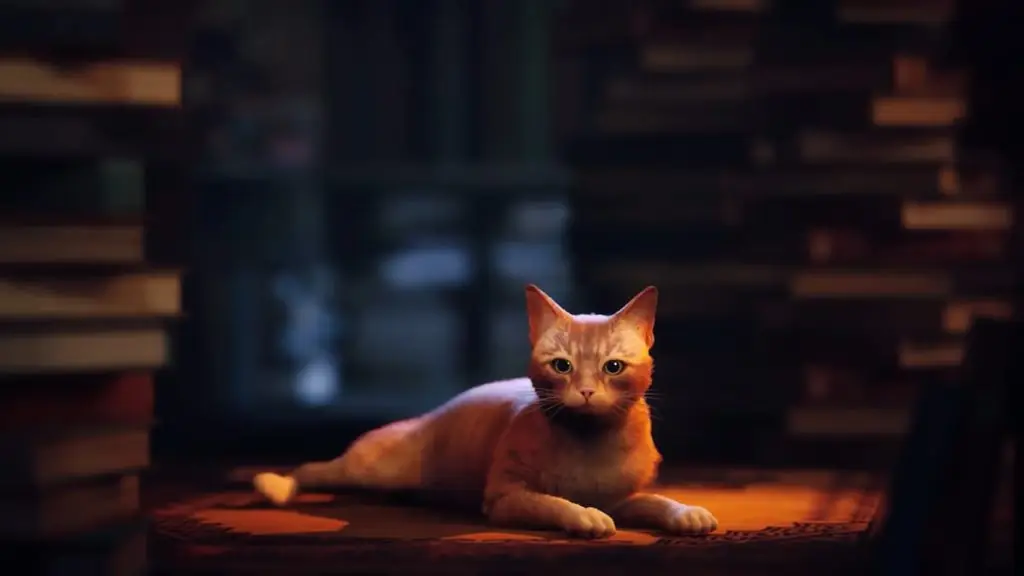 Stray is one of the few adventure games out there that lets you play as a cat! Stray is perfect for animal lovers and adventure gamers alike, this game really does have something for everybody. Who wouldn't want to explore a barren, post-apocalyptic wasteland full of robots as a fluffy kitty? This game understandably has taken the public by storm and is already incredibly popular, but even the best games can be improved upon. Mods are a great way to improve your gaming experience; they can add minor changes to a game or they can turn it into another game entirely. If you've ever played Stray and wondered what kind of mods this game could possibly have, you're in luck! This is a list of all the best Stray mods ever made!
Top 10 Best Stray Mods
Stray is already an amazing game, but any game can get stale after you've played it over and over again. If you're looking to improve your gaming experience in Stray, try using one of these mods! This game doesn't have a lot of mods out for it yet, but the ones it does have are beyond incredible. Most of the mods available for this game are cosmetic, so if aesthetics is your area of concern in games, you've got nothing to worry about in the current mods for Stray.
Although there are a surprising number of mods available for this game considering its age, there currently aren't any mods specifically targeted toward the Zurks (the main enemies in the game). Most of the mods available are only targeted toward the nameless tabby cat you play as. However, there are new mods being put out by creative minds every day for Stray, so a Zurks mod may come to the market sooner than you think!
First Person Mod
The First Person Mod allows you to actually play as the cat in Stray! This mod definitely takes immersive gameplay to a whole other level. Recently created by Jessica Natália, the First Person Mod does exactly what its title suggests, it changes the in-game camera to a first-person view. If you wanted to see what your Stray adventures looked like from the little guy's perspective, you finally can! Although this mod is incredibly well made and offers extremely seamless gameplay, it's recommended that you save this one for your second playthrough. Going through the entire story in first-person perspective can get confusing if you've never played the game before.
Garfield Mod
The Garfield mod is probably one of the most popular Stray mods available right now. This mod was created by Chris Rubino and it does exactly what its name suggests, it allows you to transform your feline into a lasagna-loving cartoon cat. Instead of playing as the nameless orange tabby in Stray, this mod allows you to play as Garfield! The only thing that could make this mod better is if it added Odie as your sidekick instead of B12. The gaming community is pretty torn on whether they love this mod or hate it, but either way, it's worth checking out for the laughs, if nothing else.
Happy Puppy Mod
This mod, like the Garfield mod, was also created by Chris Rubino, who seems intent on playing as literally anything other than the original cat in Stray. That being said, this mod is incredibly well made and is almost too cute for words! This mod is amazing for dog lovers. The Happy Puppy mod allows you to play as an adorable little puppy instead of the central orange tabby cat. If you've ever wondered what this game would be like with dogs instead of cats, you definitely need to check out this mod!
Glasses Mod
The Glasses mod may not add a whole lot to the game, but the minor changes it does add make all the difference. This mod allows you to capitalize on your cat's clever appearance by giving it a tiny pair of glasses! The original cat in Stray, outside of mods, is entirely un-customizable, so it's exciting whenever a mod comes out that allows you to accessorize your kitty. If you've ever played Stray and thought it would be cute for your cat to cosplay as Harry Potter (Hairy Pawter) you definitely need to go check out this mod by sir_galahad172. You now have the potential to make your cat even cuter with this Stray mod!
Sailor Moon Cats Mod
You can now play as your favorite anime cats in Stray! This mod was carefully crafted by ilikedetectives and skylightglare and allows you to play as one of the three cats in Sailor Moon: Luna, Artemis, and Diana. The Sailor Moon Cats mod allows you to transform your orange tabby into any cat of your choice from Sailor Moon! This magical mod is amazing for anime lovers and animal lovers alike. Even if you're not the biggest fan of Sailor Moon, who wouldn't want their in-game cat to look a little bit more magical? Cat cosplay for the win!
Slightly Fat Cat Mod
This mod is exactly what you think it is. This mod by Chris Rubino keeps everything in Stray the same except for one small detail: your cat's weight. If you wanted to add some tub to your tabby in Stray, look no further! Everyone knows that the chubbier cats are, the cuter they are. This mod is rapidly growing in popularity, and for good reason; after all, who wouldn't want to play as a chunky cat if given the option? If you want to play as an adorable paunchy feline in Stray, you need to check out this awesome mod.
Splitscreen Mod
You can finally play Stray with your friends! Stray is normally exclusively a single player, but not with this mod! The Splitscreen mod by KangieDanie allows players to play this game with their friends by introducing a split-screen feature into the game. This mod is still in the early stages, but it still manages to complete what no other mod has done before for this game. Check out this mod if you've been dying to play Stray multiplayer!
New Skins for B12 Mod
Most of the available customization mods for Stray are exclusively for your cat and no other characters. With this mod, however, you can finally customize your helpful little buddy, B12! This mod was created by Piro and it allows you to choose from eight different skins for your little robot friend. Eight unique skins is already a good amount, but this mod is actually still being worked on and added to! There's no telling how many new B12 skins will be added, so be sure to keep checking on this mod. If you want to have the most stylish robot sidekick in Stray, you should definitely consider downloading this one!
Spyro the Dragon Mod
This mod combines two very beloved games to create the ultimate gameplay experience! If you love Stray and Spyro the Dragon, you're going to love this mod by MrMarco1003. As the name would suggest, this amazing mod allows you to play through Stray as Spyro the Dragon. What better way to improve your gaming experience than to throw a dragon into it? Any game can be immediately improved by dragons! Even if you're not a huge Spyro fan, you definitely still need to experience the joy that comes with playing through this post-apocalyptic nightmare as a purple cartoon dragon.
Invisible Backpack and Drone Mod
This mod is for anyone who's played Stray and wanted to take screenshots of their pretty kitty, but without all that backpack and robot sidekick nonsense getting in the way (not that there's anything wrong with B12). This mod by Chris Rubino doesn't remove the backpack and drone from the game, it just turns them invisible. You don't have to get rid of your inventory and robot friend just to take cute pictures! If you realize that you liked the way your cat looked before the backpack better, you should definitely consider downloading this mod and adding it to your collection.
Related: Can You Mod MultiVersus? MultiVersus Mods, Explained
There isn't a massive reservoir of Stray mods available quite yet, but there is still a lot considering the game's young age. At the rate at which it's going, there will be hundreds of different Stray mods to choose from before we know it! Stray is nearly perfect as it is, but any game can always be improved upon with mods, so don't feel bad if you find yourself wanting to add more and more mods to your game. If you love playing Stray but find yourself getting stuck along your adventures, check out Gamer Journalist's numerous guides for this game!