How to Find Clementine in Midtown in Stray
In Chapter 10, you're tasked with finding Clementine in Midtown. Here's how to do it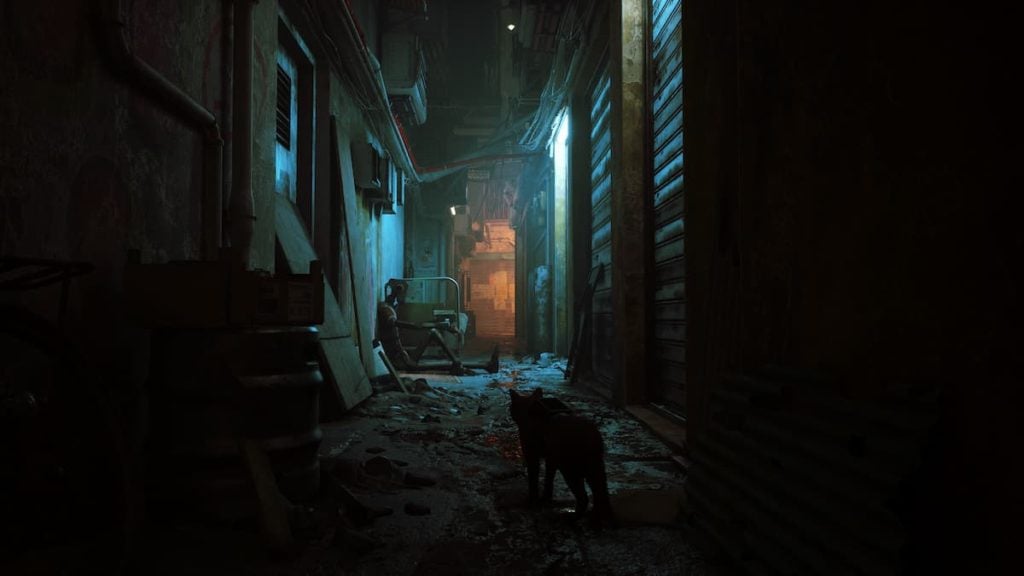 With open world elements and a focus atmosphere, exploration, and art, it's easy to see why Stray has caught everybody's attention. As a stray cat trying to find their way back home, you will come across various missions and objectives throughout your journey, one of which is to find Clementine in Midtown.
In this guide, we're going to break down everything you need to know about how to find Clementine in Midtown in Stray.
How to Find Clementine in Midtown in Stray
One of the first objectives players will have to complete in Chapter 10 of Stray is attempting to find Clementine. This means that the only way to advance in the game is to find her. The good news is that it's actually a lot easier than you might think.
Related: How to Find the Secret Lab in Seamus' Apartment in Stray
Obviously, interacting with robots around Midtown and showing them pictures of Clementine will help you out a tremendous amount. However, a much easier way to find Clementine is by following these three steps.
Find the apartment complex in Midtown – Once you're in Midtown, follow down the neon-lit city street until you reach the market square with the big robot hologram. Then, travel down the road on the right-hand side to reach the apartment.
Go to the top floor of the building – In the main lobby of the apartment complex, there will be three robots walking around with big radios. Which is a good indication that you're in the right place. Travel up the stairs until you've reached the top floor.
Find Clementine's apartment – Clementine can be found inside of her apartment, which is the one that features three green dots and five red dots on the front door. You'll know which apartment it is because the front door is barricaded shut with yellow "Danger" tape around it. Luckily, you can simply jump through the open window left of the door to climb into the apartment.
Once you're inside of the apartment, a cutscene will activate and you can begin contact with Clementine. She will provide you with a Contact Message, which you will need to find her contact person.
That's everything you need to know about how to find Clementine in Midtown in Stray. Before you go, don't forget to check out some of our other Stray content here at Gamer Journalist. Like how to get all badges or all achievements and trophies in Stray.