Sword Fighters Simulator Codes (January 2023)
Free rewards await.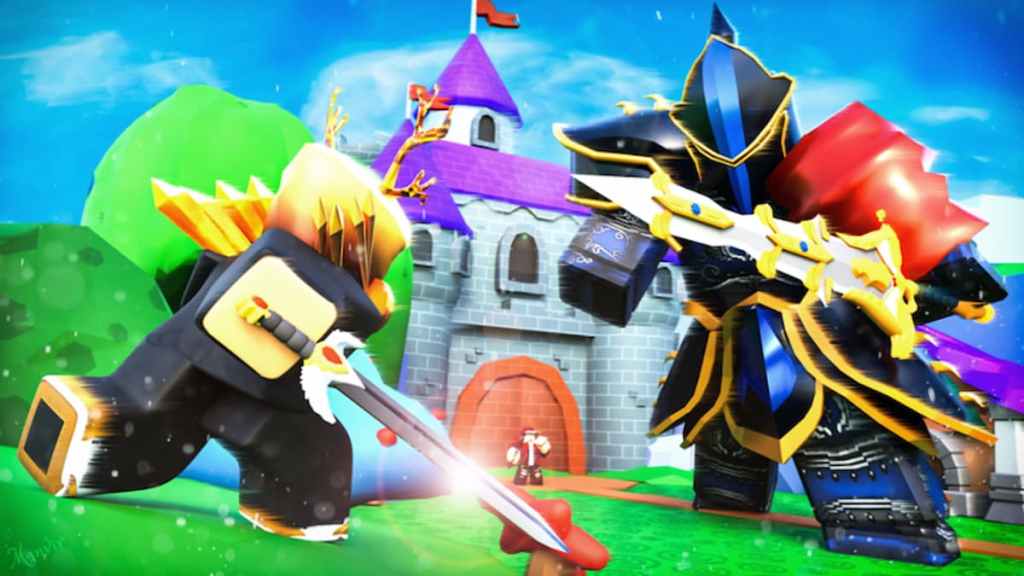 Sword Fighters Simulator is one of those fun Roblox titles where you do very little and still have tons of exciting moments in the game. Sword Fighters lets you increase your power by swinging your sword as much as possible. You will face different enemies and earn rewards, including rare swords and coins after defeating them.
While earning coins and other rewards is great by playing, there is a much easier way to get some free rewards and boosts in the game. You can redeem codes and get free boosts and coins. In this guide, we will give you easy step to use codes and go ahead in the game.
While swinging swords and powering up is great. You might need help from guides for other titles like How to Get All Swords in Roblox King Legacy, Anime Fighting Simulator Codes, Roblox Combat Warriors Full Kill Sound IDs List, Sword Master Simulator Codes, and Diner Simulator Codes.
All Codes for Sword Fighters Simulator
Last Checked: December 9, 2022

Added a new code.
Sword Fighters Simulator Codes (Working)
Sharpen — 10-minute Boost (New)
GETRICHQUICK — 10-minute Coin Boost (New)
Dungeons — 10-minute Coin Boost (New)
Spraden — 5-minute Coin Boost (New)
Kolapo — 5-minute Coin Boost (New)
STRONGEST — 10-minute Coin Boost!
CELESTIAL — 10-minute Luck Boost
FeelingLucky — 10-minute Luck Boost
Sword Fighters Simulator Codes (Expired)
RICH—Redeem for free coins!
How to Redeem Codes for Sword Fighters Simulator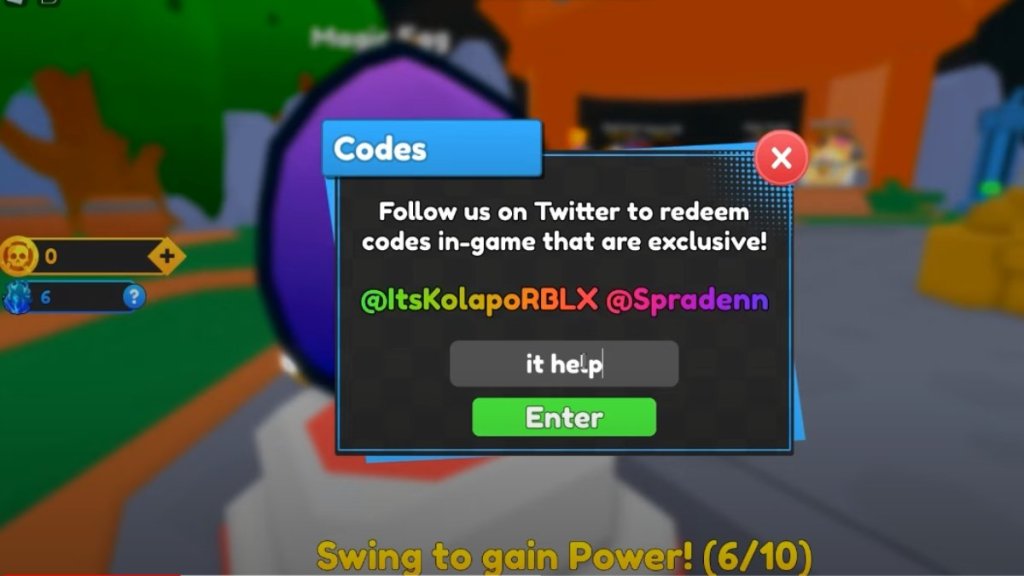 Redeeming codes is straightforward. Follow the steps below, and you will have the free rewards in no time.
Launch the game in Roblox.
Once the game is up and running, click on the Shop menu, which looks like a shopping cart. It should be on the left-hand side of your screen.
In the dialog box, select the Codes tab. Weirdly, the Codes tab has a Twitter symbol on it.
Click on Redeem to bring the Codes dialog box.
Now enter the working codes in the guide into the Enter Code Here text box and get free stuff.
How can you get more Sword Fighters Simulator Codes?
Apart from our guide, you can get the latest codes of the game from its developer Sparden's Twitter handle. You can also visit FullSprint Games discord server for getting information on the latest codes in the game.
Why are my Sword Fighters Simulator codes not working?
Sometimes codes don't work for certain users. The most common problems with codes not working is either misspelled codes or expired ones. If you are doing some kind of typo mistake while entering the code, it won't work. Also, double-check if you are entering a current and working code.
What are Spells in Sword Fighters Simulator?
Spells are one of the most important aspects of the game. They are abilities which you can use while fighting in the game. You can deal damage to monsters and enemy bosses. However, you can also use spells to heal and help boost other abilities. Spells can be active or passive in nature.
What is Sword Fighters Simulator?
Sword Fighters Simulator is battle and fighting game in Roblox. Your aim is to collect weapons and increase its power by swinging it as much as you can. You will face mobs in the game, who are a good source of getting valuable coins to become more powerful in the game.
As you gather coins, you will upgrade weapons and keep defeating more powerful enemies. It will become like a power race. The title also offers powers from rare animals after hatching the eggs. The game will open portals to new dimensions when you take down a NPC in one area. It's a constant ecosystem including hunger for power and exploration.
If you're looking for codes for other games, we have a ton of them in our Roblox Game Codes post! You can also get a bunch of free stuff via our Roblox Promo Codes page.