What is the Pantheon Race in Splitgate?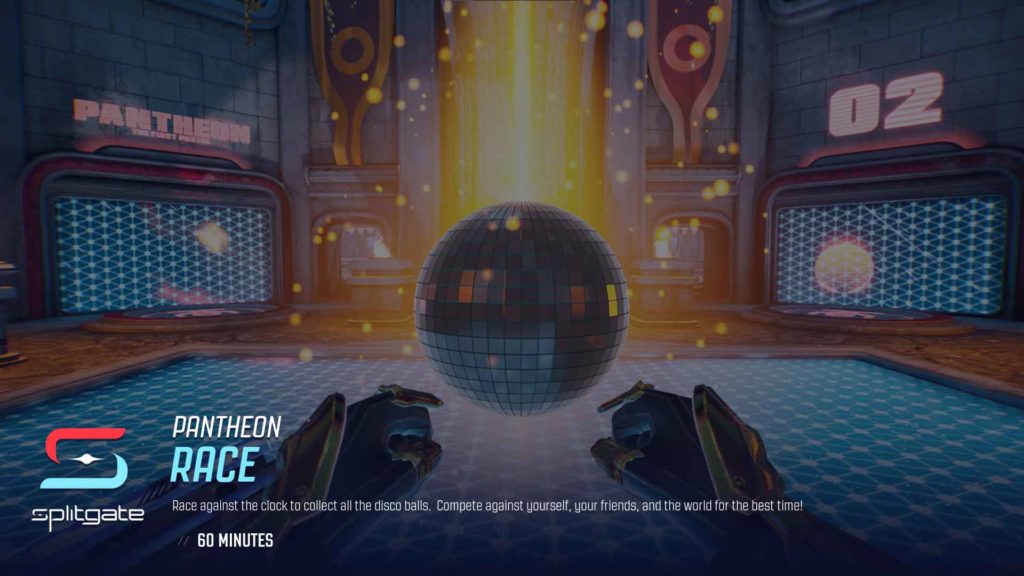 Speedrunning, especially in more physics-reliant games like Portal, is less about knowing how to play the game, and more about knowing how to bend and twist the game's rules and physics in just the right way to facilitate high-speed travel. A lot of modern shooters have physics engines built for the express purpose of speedruninng, which is probably why Splitgate features its own built-in speedrunning race mode. So, what is the Pantheon Race in Splitgate?
What is the Pantheon Race in Splitgate?
The Pantheon Race is a special single-player race mode in Splitgate. You may have been tasked with clearing one as part of your weekly challenges. Don't bother looking for it under the multiplayer tab, though, as it's not there. The Pantheon Challenge can be started by visiting the Training menu, going to the Races tab, and scrolling all the way to the left. It's a bit out of the way, which is why some players have gotten a little confused about finding it.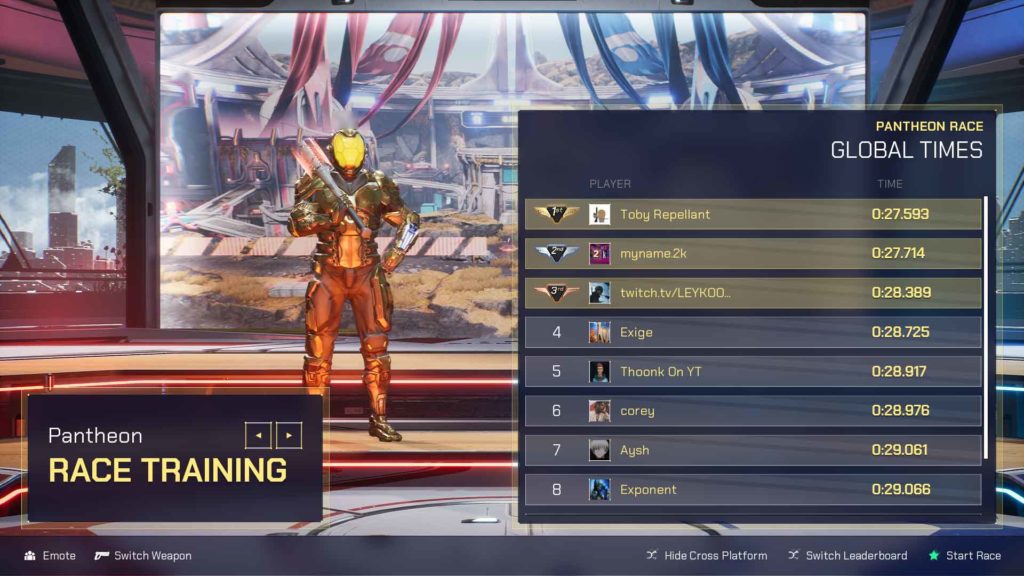 So what do you have to do in a Pantheon Race? Simple: zoom around the map as quick as you can manage, picking up all of the designated Oddballs or Discoballs. You don't get any weapons, nor will any spawn on the map. It's just you, your legs, your portals, and maybe a jet pack if you have one. To clear a weekly challenge, you just have to finish the race, but if you complete it as fast as possible, you can set a record on the Pantheon Race leaderboards. If you really clean up in the race, you could even set a world record and have your time displayed on everyone's UI while they're racing.
About the author