Splitgate beta hits 10 million downloads, extends open beta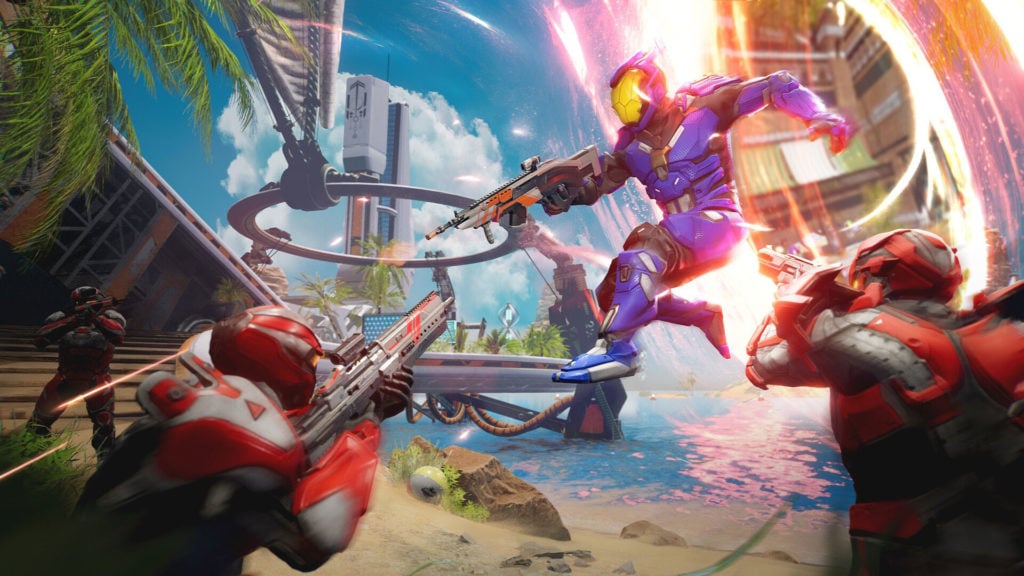 The Splitgate beta Battle Pass ends on August 24, but the open beta will remain open for the foreseeable future. 1047 Games also announced that the Splitgate open beta hit ten million downloads since it began in July, a massive milestone for any game.
Splitgate is the latest first-person shooter game making waves through the gaming community. The innovative title from 1047 Games combines portals with futuristic Halo-like gunplay, making for a unique experience we haven't seen from a shooter in quite some time. It's a game where you can seriously outmaneuver your opponents if you put those brain cells to work.
Since the Splitgate open beta began in July, the average player count on Steam has been between 40,000 to 60,000 players per day. The all-time peak, according to SteamDB, was 67,724 concurrent players in the second week of August. It's a fun game to watch, too, with the game peaking at just over 100,000 viewers on Twitch during the peak.
Keep in mind that these statistics are also likely lower due to the server capacity limits 1047 Games had to implement to help stability. Players were experiencing decently long queue times around its peak. The developers have been hard at work, though, and we've seen considerable improvements in the short window that open beta has been available.
Splitgate ranked duos mode is opening up later today, and 1047 also has also announced they have big news to announce during GamesCom on August 25. Look out for the Splitgate update later today, which will increase server limits and add ranked duos.
About the author