How to find Soggy Cave in Minecraft Dungeons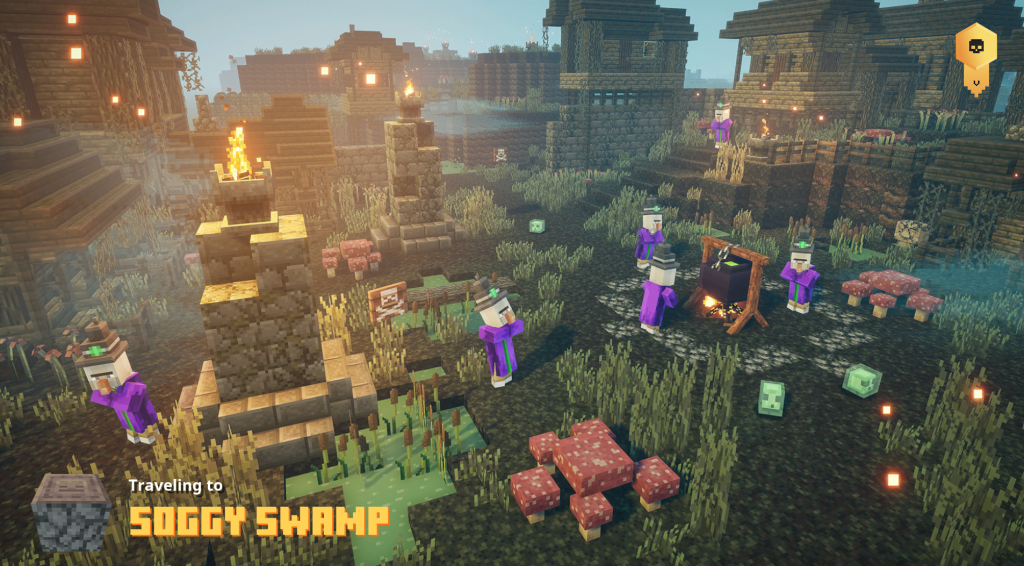 Minecraft Dungeons contains hidden areas on most levels, and in this guide, we will take a look at a hidden area of Soggy Swamps. The Soggy Cave is an excellent area to collect Emeralds and find quality loot. It has some of the best item drops in the game. Finding the entrance can be extremely frustrating if you don't know the trick. This guide will show you how to find Soggy Cave in Minecraft Dungeons.
How to Find Soggy Cave in Minecraft Dungeons
To find the Soggy Cave location in Minecraft Dungeons, you need to travel to Soggy Swamps. Unfortunately, the chance for this dungeon to spawn is completely random, and I found this out the hard way. After dozens of attempts, I figured out that you can pull up your map and it will tell you if Soggy Cave has spawned or not.
Pull up your map, which you can do on console systems by holding the directional pad, or by pressing the M key on PC. On the bottom left of the screen, you will see some text that says Secrets with a number next to it. This MUST say 0/2 or you will not find Soggy Cave.
If it says anything other than 0/2, go back to Camp and load into the zone again. This may take you over 50 attempts if you're very unlucky like me.
Now that you got the right layout to load, you will need to head to the last area in Soggy Swamps. You can run past everything on the level until you get to the third zone, which is the one with the Cauldron boss spawn.
Head down and to the left, and keep going as far down and left as possible while ignoring the yellow marker. Eventually, you will come to the Soggy Cave entrance. It's not over yet, though. Clear everything in here until you get to a scroll, which will unlock the level on your map. It looks like this: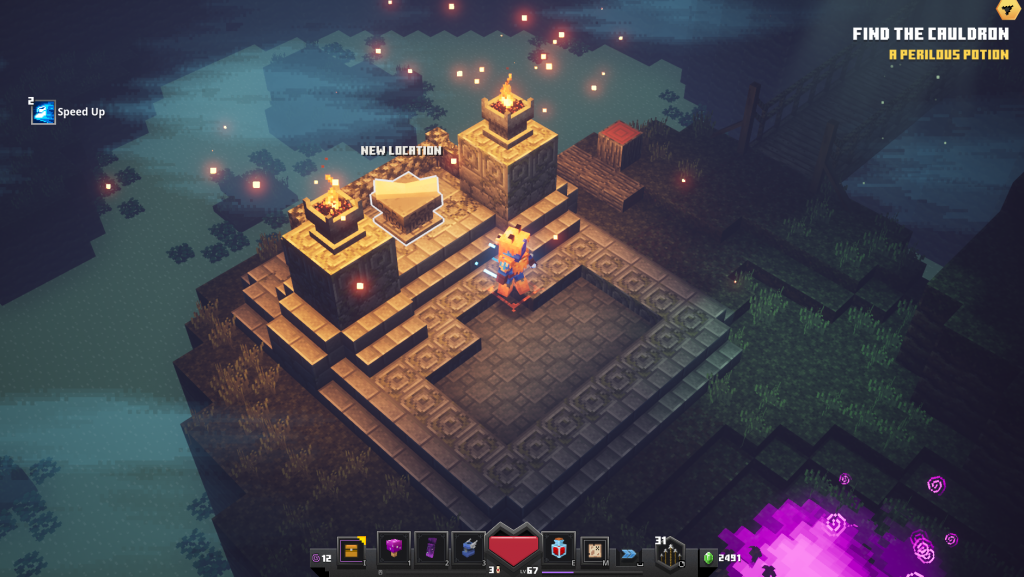 After picking up the New Location Scroll, you can either go back to camp or finish the level. Congratulations, you will now have Soggy Cave on your map. I hope this article on how to find Soggy Cave in Minecraft Dungeons saved you some frustration. There is also a hidden rune after the Cauldron boss, so check out our Rune Locations in Minecraft Dungeons guide if you want to find it.
For other Minecraft Dungeons content, check out our useful guides:
About the author