How to get Jungle Awakens DLC for Minecraft Dungeons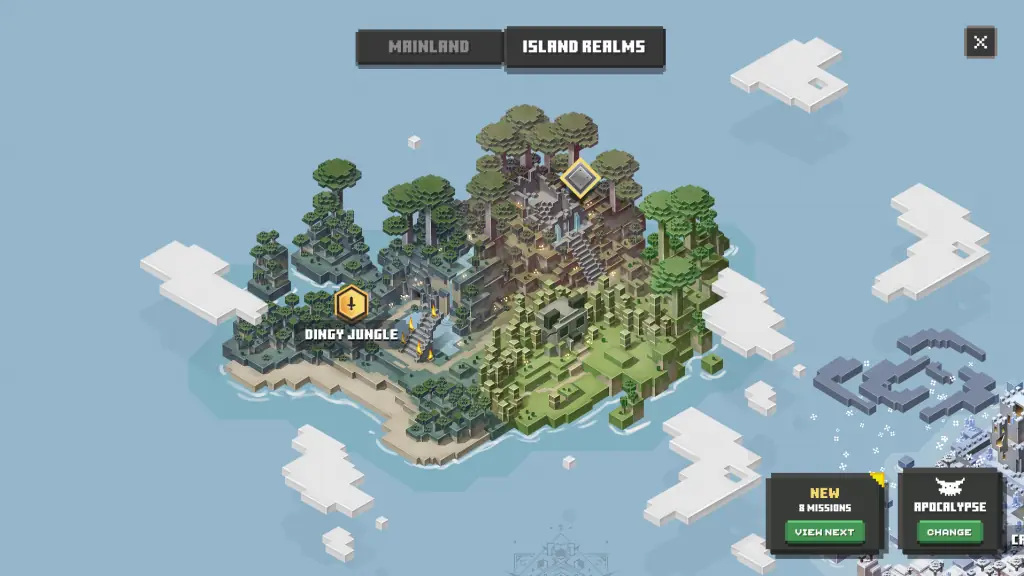 Jungle Awakens is a DLC for Mojang's action RPG game Minecraft Dungeons. It is the first of two expansions releasing in 2020. Jungle Awakens officially rolled out to players on July 1, 2020. The new expansion brings new mobs, bosses, and plenty of loot for players to find and use to build powerful characters.
How to get Jungle Awakens DLC for Minecraft Dungeons
To get Jungle Awakens DLC for Minecraft Dungeons, you will need to own the Minecraft Dungeons Hero Edition or purchase Jungle Awakens from the Microsoft Store. If you own the base Minecraft Dungeons game, you can buy the Jungle Awakens DLC for $5.99, or $5.39 with the Xbox Game Pass Ultimate.
If you play on PC, you can visit the Microsoft Store App or navigate to the official site here to purchase it. The Jungle Awakens DLC includes three brand new missions. A new type of mob called the Jungle Abomination might block your path. Look out, because it hits like a truck!
New boss battles are also available, including Leapleaf and Whisperer. Last and most exciting, there are lots of new weapons, armor, and artifacts available to find. As part of the DLC, all Minecraft Dungeons players get access to a couple of new zones in the base game. These new zones, like Lower Temple, are available for everyone and does not require the DLC.
How to start playing Jungle Awakens in Minecraft Dungeons
After purchasing the DLC, you can head to your Mission Select screen from Camp in Minecraft Dungeons. You will now see two tabs, one for Mainland, and one for Island Realms. Click on Island Realms and start your journey in Dingy Jungle. If you scroll to the right of the map, you can also see the Creeping Winter zone. This zone is part of the second DLC set to release later this year.
Minecraft Dungeons is available on Windows, Xbox One, PlayStation 4, and Nintendo Switch.