How to Get the Minecraft Dungeons Heroes Skin Pack
If you're jumping into Minecraft Dungeons for the first time, you might want to add some cosmetics to show off to your friends. Here's how to get the Minecraft Dungeons Heroes Skin Pack.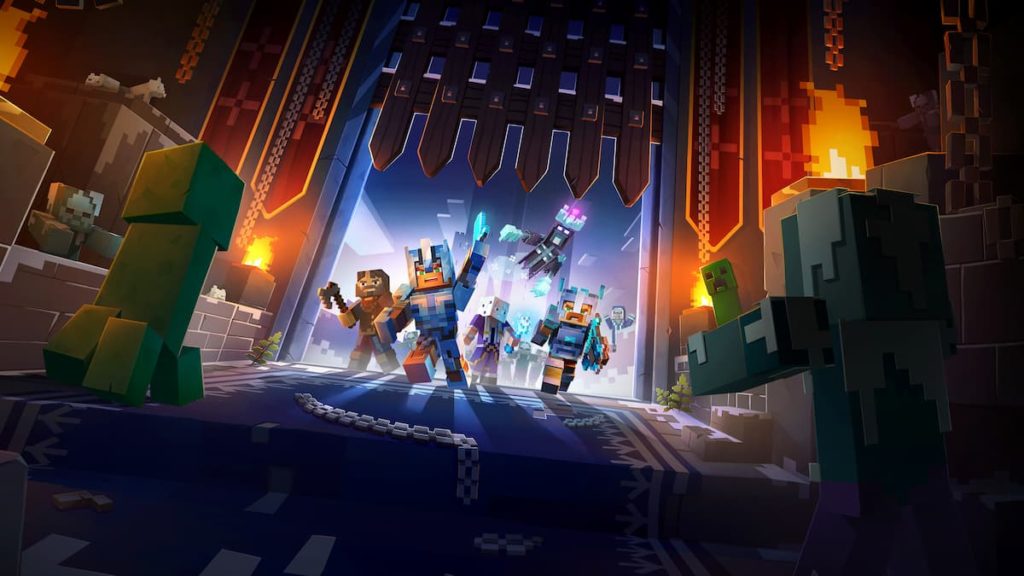 Since the initial release of Minecraft Dungeons all the way back in May of 2020, Mojang and Double Eleven have been working overtime with content updates. Their most recent update just went live earlier this month, October 2022. The update saw Fauna Faire added to the camp hub as well as new merchant villagers, tower multiplayer, and a ton of bug fixes and balances to items. New players just joining the Dungeons world for the first time might notice some interesting cosmetics for longtime players. A chicken might be following a random player, or you might want to know where that person got that skin with a blue hood. These cosmetic items and more are found in the Hero DLC pack. If you do not have that pack yet, don't worry. We are going to be taking a look at how to get the Minecraft Dungeons Heroes skin pack.
How to get the Minecraft Dungeons Heroes Skin Pack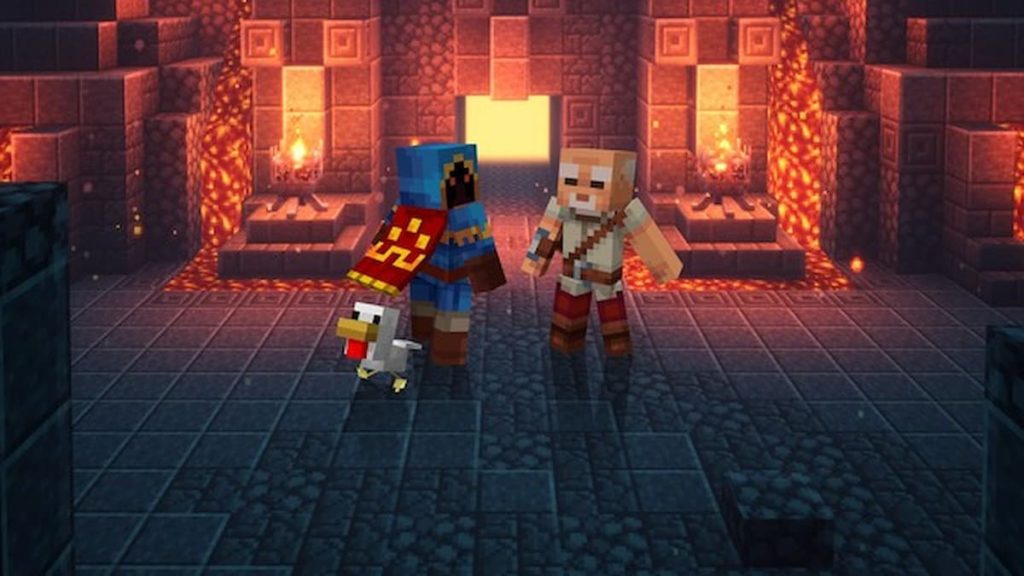 For anyone who goes ahead and downloads the Hero DLC pack, they will be treated to a few goodies. Included in the Hero DLC pack is of course the heroes skins. These skins take the form of an old bald man with a shirt and pants, and a mysterious magician looking character with a blue robe. Along with these skins are a trusty chicken pet and a hero cape. Originally, when the game first came out players were only able to acquire this DLC pack through purchasing the ultimate edition. Thankfully, the developers decided to do away with that completely and allow anyone who bought the game to download it. Simply navigate over to whatever store page you purchased the base game from and under DLC you should see the Hero DLC. This DLC is free so select purchase and start downloading your new Minecraft Dungeons cosmetic content.
If you're looking to get the Jungle Awakens DLC for Minecraft Dungeons or looking to try out Minecraft Dungeons for free on NSO, be sure to check out our other great articles right here at Gamer Journalist.