Roblox Strongman Smash Codes (May 2023)
Become a strongman and smash away with the help of latest codes.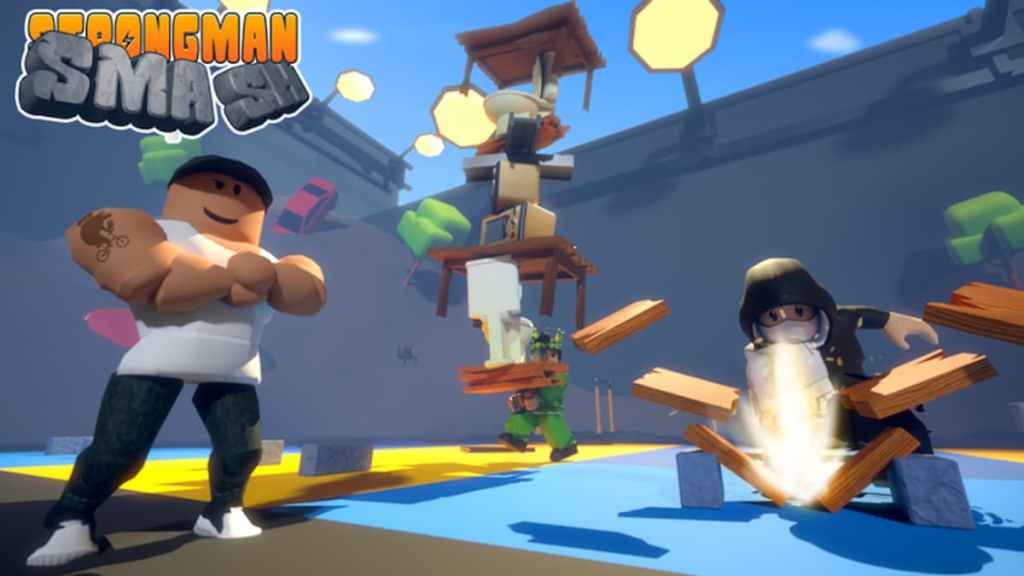 Strongman Smash is a Roblox game that combines both boosting and presenting your strength. You will start with a pretty slim character that needs to break items to ramp up energy that is later spent on working out and acquiring more strength. The stronger you get, the tougher items you can break and your character gets muscles and becomes bigger.
Codes in Strongman Smash give time-limited bonuses for smashing items and working out. These will help you grow your strength faster so when you redeem them try to make the best of their boost while it lasts. If you are a fan of Strongman games on Roblox check out Strongman Race Simulator Codes.
All Strongman Smash Codes List
Strongman Smash Codes (Working)
Here are all the currently working Strongman Smash codes.
smash500 — Unlocks: 10 min Double Smash Speed Bonus
Strongman Smash Codes (Expired)
There are currently no expired codes for Strongman Smash.
Related: Strongman Simulator Codes
How to Redeem Codes in Strongman Smash?
Follow our instructions below to quickly redeem your Strongman Smash codes.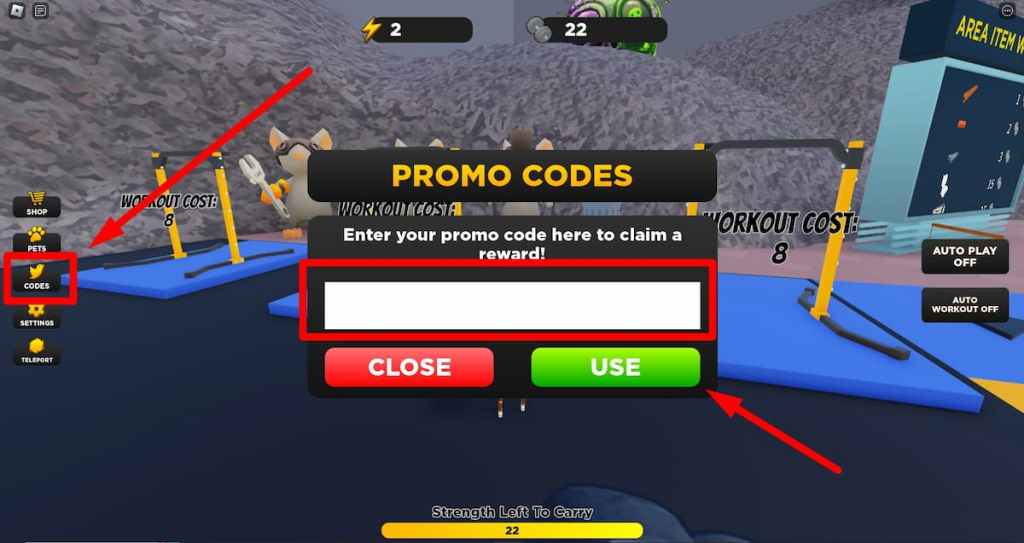 Launch Strongman Smash on Roblox.
Click on the Codes icon on the left side of the screen.
Enter your code in the text box that appears.
Click "Use" and your code will be redeemed.
How can you get more Strongman Smash Codes?
You can acquire more codes by following the developer team on social media. You can join their Discord Server The Gang Gaming, follow them on Twitter @TheGangSthlm, or check out their YouTube channel @TheGangGaming. Their Discord server has a dedicated channel called #game-updates where the developers post new codes for all their games including Strongman Smash.
Why are my Strongman Smash codes not working?
When you notice that your codes aren't working there are two things you can check. First, check whether you have entered the code correctly. If the code is misspelled or has extra spaces for example, it won't work. You can avoid this problem altogether by copying and pasting codes from your source instead of typing them in. Further, if you are sure that your code has been entered correctly and it still doesn't work you can check if that code has expired. Developers will shut down certain codes that have been online for a while and will introduce new codes. Unfortunately, in that situation, you can't do much except wait for new codes.
Other ways to get free rewards in Strongman Smash
Strongman Smash has a couple of ways of rewarding their players with free stuff. First of all, you can join their Roblox group The Gang Stockholm to receive 150 energy. After that you can invite friends to play Strongman Smash and the game will reward you with a random booster for that. Lastly, when you smash the in-game items there's a chance that bonus chips will drop. Pick them up for a temporary boost in either speed, Crit bonus, or a similar buff.
What is Strongman Smash?
Strongman Smash can be considered a clicker game. You will both need to click fast to break toilets, bricks, cars, and other items in order to get energy and then when spending that same energy in the gym you would need to click to quickly perform pull-ups. The more items you smash the longer you would be able to work out, and the longer you work out the higher the overall level of your strength will be. Your strength level dictates which items (and how many of them) you can pick up to smash at the bench and which levels you can unlock. By constantly raising your strength you will always unlock new parts of the game and experience new items to smash such as bicycles or crabs. Additionally, after unlocking the first area at 50 strength you will get a companion/pet that can help you out by giving you permanent bonuses.
---
If you are a Roblox fan go over to our Roblox Game Codes post and find more codes for your favorite games. Further, you can check out our Roblox Promo Codes page and find extra freebies. Our Facebook page is always a good place to go when you want to be freshly updated with the latest news and guides from the gaming world.
About the author