Roblox Psychic Playground Game Codes (March 2023)
Use the power of telekinesis!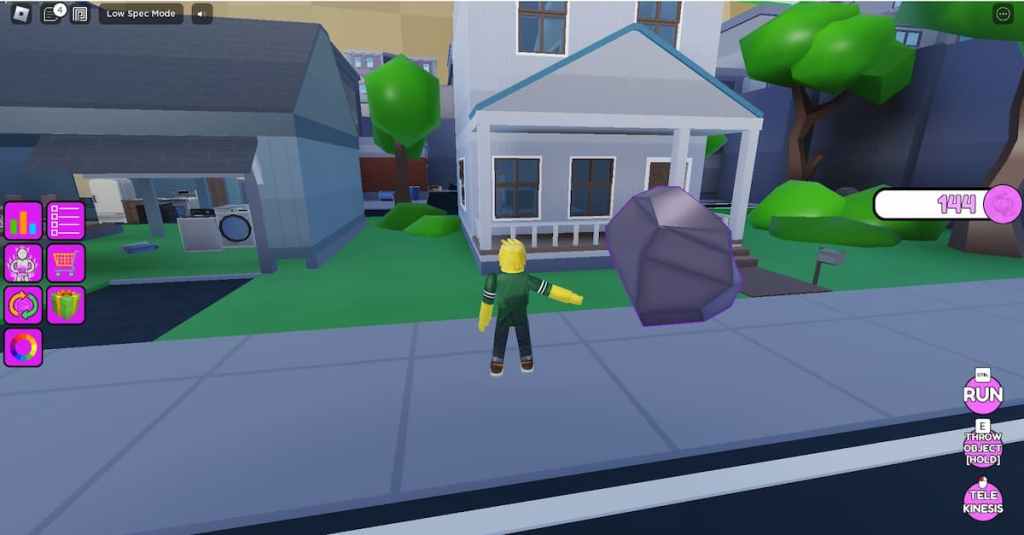 Roblox Psychic Playground is a game that reminds you of Superman script mode in GTA 5, where you can run around town and smash whatever you like. Psychic Playground allows you to use the powers of telekinesis to manipulate objects around you. You can pick up various things, from trashcans to cars, and hurl them at other players or buildings in order to get energy orbs and become more powerful.
Codes in Psychic Playground give you a time-limited energy boost, which allows you to pick up heavier objects than you usually could and throw them in a much more powerful way. If you are a fan of throwing things and competing with others while doing it, check out our articles about Throwing Simulator Codes and Ball Throwing Simulator Codes.
All Psychic Playground Codes List
Psychic Playground Codes (Working)
These are all the codes currently working for Psychic Playground.
PsychicLove — Unlocks: 30 minutes of double energy boost
5000Likes — Unlocks: 15 minutes of double energy boost
Psychic Playground Codes (Expired)
There are no expired codes for Roblox Psychic Playground.
Related: Roblox Realms! Simulator Codes
How to Redeem Codes in Psychic Playground
Follow our instructions carefully to redeem codes in Psychic Playground.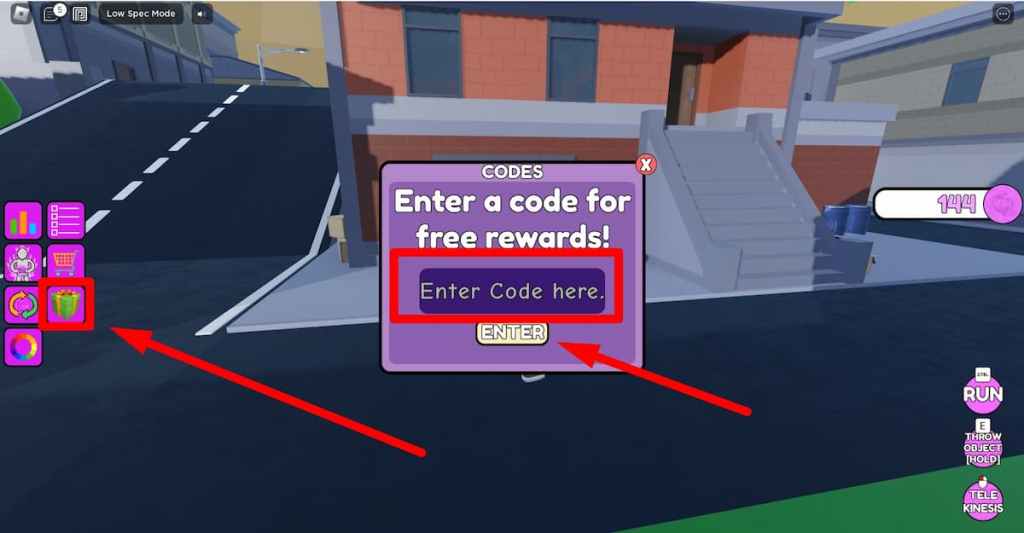 Launch Psychic Playground on Roblox.
Click on the gift box icon on the menu to the left.
Enter your code in the text box that appears.
Click on the yellow "Enter" button to get your free rewards.
How can you get more Psychic Playground codes?
Psychic Playground will most likely be dropping more codes in the future and the best way to catch up with the latest codes is to follow the developer of the game, Khongumu, and join his group. You can follow him on Twitter at @KhongJa02, or join the Official Discord server of the game. Also, some hints or codes may be dropped on the official YouTube channel called KhongJa.
Why are my Psychic Playground codes not working?
When your codes aren't working there are two most common possible reasons why that's happening. Oftentimes, we misspell the code by being hasty causing it not to work. Try to always copy and paste your codes so you can prevent this from happening. However, sometimes codes won't work even when they're entered correctly. This means that they have expired and the developers have disabled them.
Other ways to get free rewards in Psychic Playground
Fortunately for you, there are other ways to get free boosts in Psychic Playground. If you join the developer's group on Roblox you get 25% more energy and if you have friends playing the game with you on the same server, you will get 10% more energy for every friend you have there. This is a really good opportunity to give yourself an advantage when just starting out with this game.
What kind of Experience does Psychic Playground offer?
Psychic Playground is an action-packed game where you go around town, grabbing things in your paths like trash cans and cars, just to throw them at different buildings, destroy them and pick up the energy orbs that are left behind. Naturally, with weaker energy levels you will be able to pick up lighter things and throw them with limited strength. But, as you progress and get more energy you can upgrade the multiple stats of your character and make your telekinesis stronger to allow you to pick up heavier objects and hurl them around with more force.
---
We hope you liked our article. If you are looking for more codes for other games, take a look at our Roblox Game Codes post and find your favorite game. More freebies can also be found on our Roblox Promo Codes page. Meanwhile, follow Gamer Journalist on Facebook and get more exciting gaming stories every day in your newsfeed.