Roblox Realms! Simulator Codes (March 2023)
Travel through realms with the latest codes in your pocket.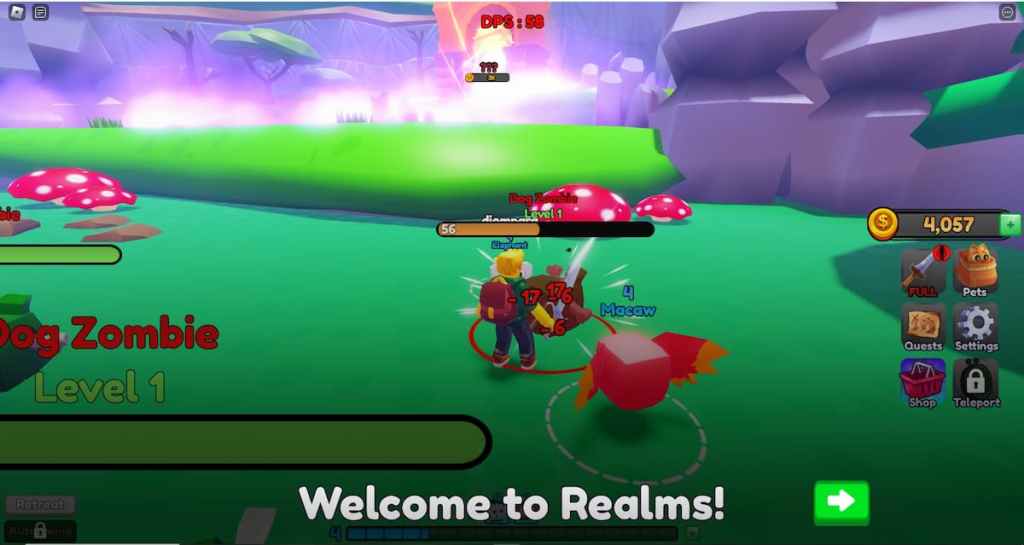 Roblox Realms! Simulator is a fighting simulator in which you need to defeat various common enemies and bosses, get good swords and pets, and progress through the realms. You will earn XP and coins throughout the game and that will help you to beat more powerful enemies, hatch stronger pets and go to advanced realms. The game is a combination of grinding, quite a bit of luck, and a bit of skill.
The codes in Realms! The simulator gives you pure coin and multiplier boosts for the coin, XP, and damage. The more coins you have, the more eggs you will be able to hatch and get new powerful pets. Also, you will need to buy your way forward to the next stages of the game. Boosts in damage and XP are vital for the speed with which you defeat enemies and how quickly you are capable of leveling up, which are both also preconditions for moving forward in the game. If you are a fan of simulator games, check out our articles Epic Miner Simulator Codes and My Dragon Simulator Codes.
All Realms! Simulator Codes List
Last checked: March 24, 2023

Added a new code.
Realms! Simulator Codes (Working)
Here are all the working Realms! Simulator codes.
10klikes — Unlocks: Luck Boost (New)
downtime — Unlocks: Luck Boost
5klikes — Unlocks: Luck Boost
500likeswow — Unlocks: 1x triple XP Boost and 5000 coins
1500likes — Unlocks: 1x triple Coin Boost and 1x double Damage Boost
H3 XGAME Codes (Expired)
There are currently no expired codes for Realms! Simulator.
Related: Clicker Realms X Codes
How to Redeem Codes in Realms! Simulator?
Follow our guidelines below carefully to redeem codes for Realms! Simulator.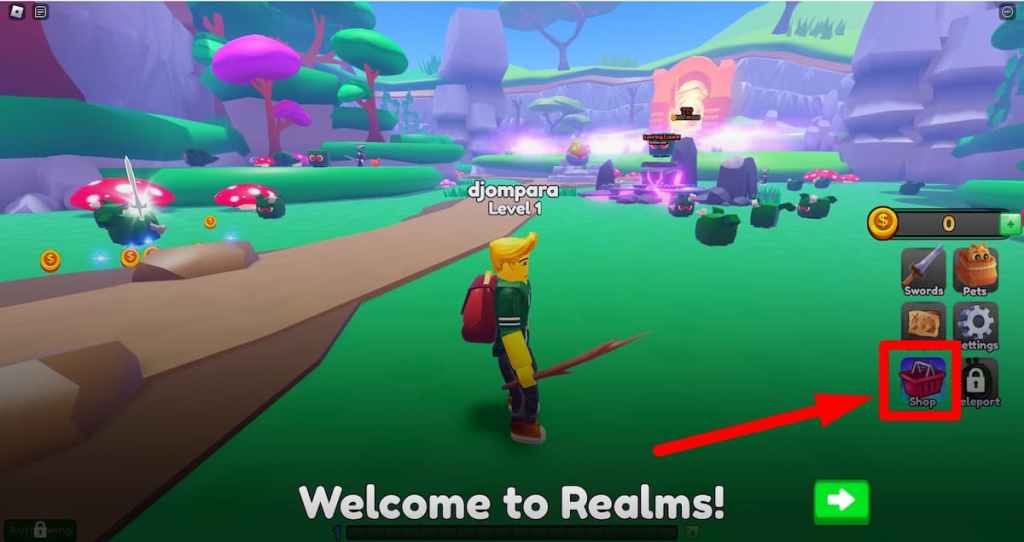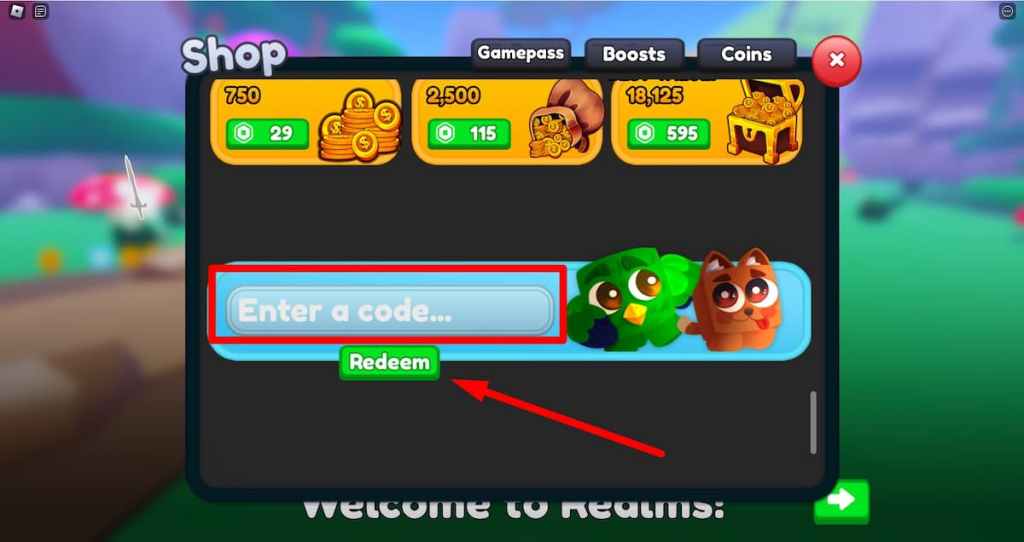 Launch Realms! Simulator on Roblox.
Click the Shop icon on the right-hand side.
On a window that opens, scroll all the way down.
When you have reached the bottom of the menu, you will see the "Enter a code" text box.
Enter your code into the text box.
Click Redeem to get your rewards.
How Can You Get More Realms! Simulator Codes?
There are a couple of ways you can look for Realms! Simulator future codes. The first one is by following the developers on their official Twitter profile @yactidesign and the second is by joining their official Community Discord Server. Their Discord server even has a subchannel called "#-codes" where they regularly post the latest codes. New codes can be expected any time they reach a new milestone with their game such as a certain number of likes it receives on the Roblox platform.
Why are my Realms! Simulator Codes not Working?
Sometimes the codes simply won't work and it's a real bummer when that happens. We expected to get a boost but end up empty-handed. However, there are two reasons why this happens and one of them is entirely fixable. The first reason why your codes might not work is that they have been retired. Developers often retire old codes and keep only the new and fresh ones online. The second reason why the codes are giving an error is that they haven't been entered correctly. This is why we always advise copying and pasting codes from the source instead of typing them in by ourselves.
Other Ways to Get Free Rewards in Realms! Simulator?
The best way to get more free rewards for Realms! Simulator is to look out for the Twitter profile and Discord of the developers for announcements. A channel on their Discord called "#events" is the place where devs regularly post giveaways. With regard to in-game rewards, you get free XP, coins, and weapons by killing enemies and especially bosses. The stronger the enemy, the bigger and more valuable the rewards.
What Kind of a Game is Realms! Simulator?
The Realms! Simulator is a classic clicker game where you and your pets lash out at different zombie-like creatures that in return offer hefty rewards. You begin in the Forest Realm, but with more levels and gold you get to progress to Desert Realm and other ones that contain stronger pets, stronger opponents, and better drops from those opponents. Your pets and your weapons are crucial for your damage output but they aren't only dependent on luck. When you collect 5 pets or weapons of the same kind you can fuse them to get a higher-tier unit/sword. Fight your way through realms, hatch eggs and follow the leaderboards to see how your progress compares to that of the rest of the players.
---
In case you want to find more codes for other Roblox games you can always visit our Roblox Game Codes post. A bunch of free stuff is waiting for you on our Roblox Promo Codes page as well. In the meantime, you can check out what other news we have on our website and follow us on Facebook so you can get the latest and greatest news from the gaming industry.