Roblox Pixel Piece Codes (March 2023)
Wealth! Fame! Power!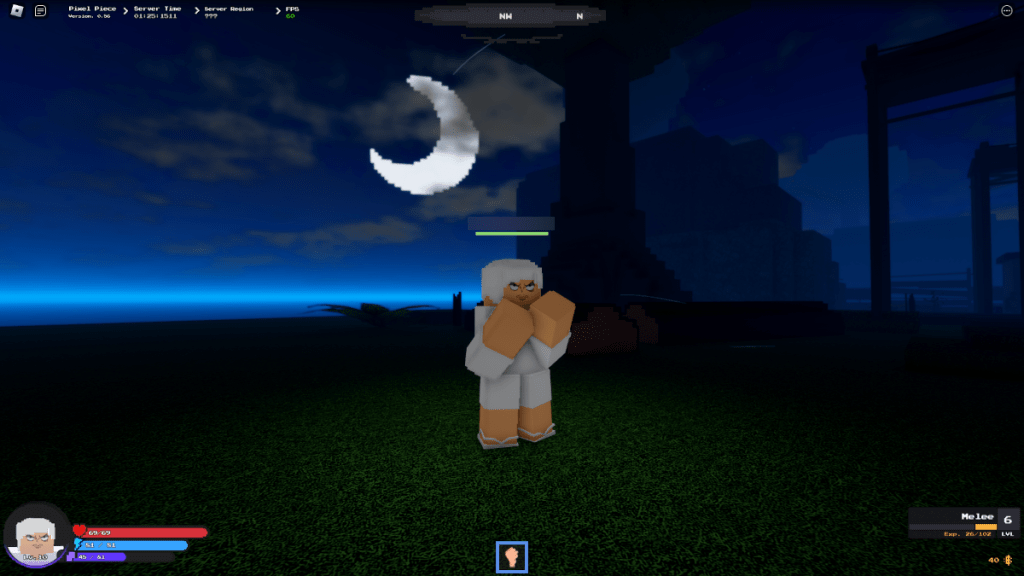 Sure — One Piece Odyssey may have recently released to little fanfare, but that doesn't mean much. The 'games-based-on-One-Piece' scene is still alive and well. Especially on Roblox. In this specific instance, we've got Pixel Piece, which might be the most likely to succeed. At least in terms of anime games on the Roblox platform. It's framed like a traditional JRPG, and it's clear the developers care about the product.
But, at the end of the day, it's still a Roblox experience. Which means it's more than likely to have codes that can help players get an edge over their competition. If you're looking to earn some extra in-game cash or some stat resets, consider using these Pixel Piece codes!
All Pixel Piece Codes List
Pixel Piece Codes (Working)
These are all the working Pixel Piece codes.
RESETPOINTS — Unlocks: Stat Points Reset.
COOLBELI! — Unlocks: 4000x Beli.
dropstuff — Unlocks: 4000x Beli.
sorryforthisNew! — Unlocks: 4000x Beli.
resetstats! — Unlocks: Stat Points Reset.
dfnotifier2hr! — Unlocks: 1x Hour of DF Notifier.
RELEASE! — Unlocks: 1000x Beli.
Pixel Piece Codes (Expired)
These are all the expired Pixel Piece codes.
sorryforthis! — Stat Points Reset, 2000x Beli.
shutdown! — Free Beli.
Related: Blox Fruits Codes – All Working Codes for Roblox Blox Fruits (February 2023)
How to Redeem Codes in Pixel Piece
Follow the instructions below to redeem codes in Pixel Piece.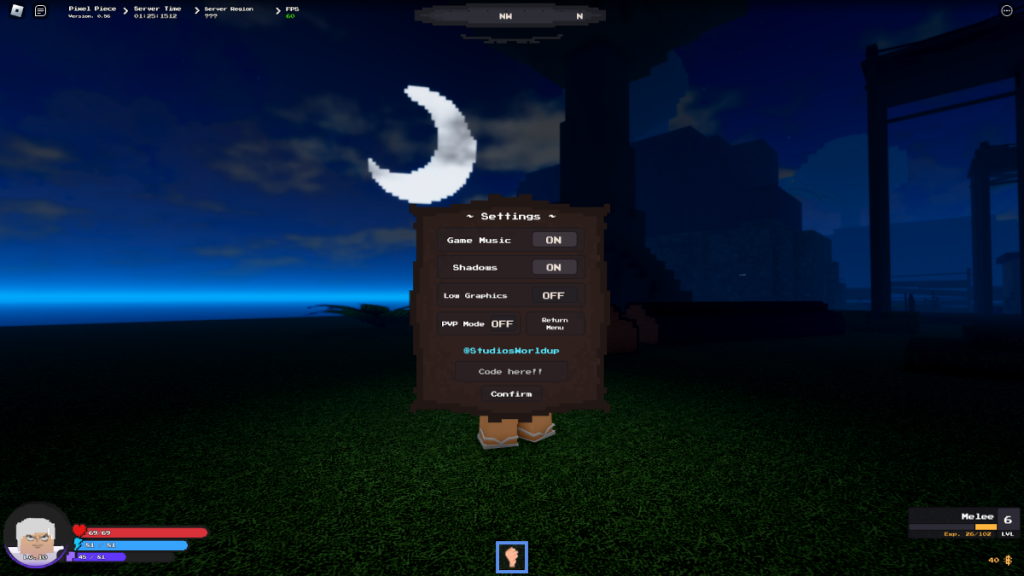 Launch Pixel Piece on Roblox.
In the main hub world, click 'M' to open the MENU.
In the MENU, click the icon with a GEAR.
Input the codes into the space provided, and click CONFIRM to redeem.
How Can You Get More Pixel Piece Codes?
It would seem that developers WorldUp Studios intend on distributing new codes through their Twitter account or their Discord server. Though it would probably not be a bad thing to also check their YouTube channel and Roblox group. It would appear the team plans on releasing a new code once the game hits 45,000 likes, and as of writing it has a little under 41,000. So, there should be a new code released soon!
Why Are My Pixel Piece Codes Not Working?
If you're inputting codes, but the game is refusing to accept them, here are some reasons why this could be. For starters, the game's code system is case sensitive, so you would definitely benefit from copying and pasting the codes into the space provided rather than typing them manually. Plus, you remove any chance for user error by doing it this way. If the codes are still not working, they may have expired.
Fastest Way to Get Experience in Pixel Piece Early Game
As you adjust to the controls of the game, there is a quest you can undertake (seemingly) as many times as is necessary. It's a quest that tasks you with dispatching a series of bandits who … don't fight back. Plus, these bandits respawn, so you can theoretically just dedicate a chunk of time to massacring these bandits and net yourself a healthy starting EXP.
What is Pixel Piece?
Pixel Piece is an experience developed by WorldUp Studios for the Roblox platform. In the game, based on the critically acclaimed manga / anime One Piece by Eiichiro Oda, players can embark on their own pirate adventure! Explore islands, fight bandits, and use various kinds of haki in your quest to become the King of the Pirates!!
If you're looking for more codes, there's plenty where these came from! Check out our dedicated Roblox section, where you'll not only find more codes, but also guides to your favorite experiences! And, in the meanwhile, take a look at some of our other pieces, such as Old School Runescape (OSRS): Wyrm Guide or How to Make the Perfect Layout in IXION.