Funky Friday Codes (October 2023)
Use our Funky Friday codes list for Roblox to redeem free in-game items like exclusive animations, emotes, points, and more.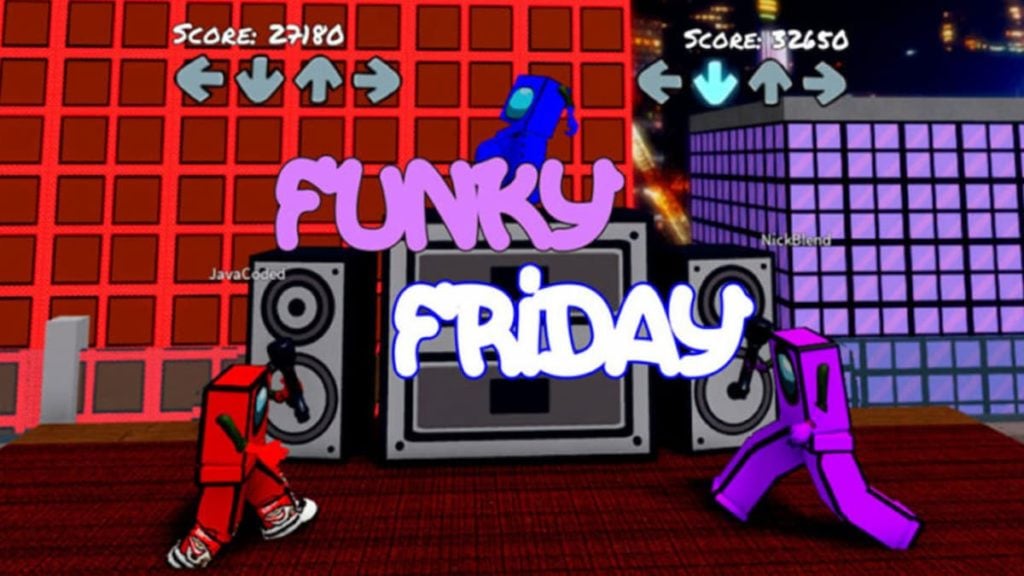 Funky Friday is a beatbox battle game developed by Lyte Interactive on the Roblox gaming platform. It is one of the most popular games this month, breaking the 100 million visits milestone. The developers recently added promo codes into the game, which you can redeem for some cool cosmetics. Here's a look at all of the working Roblox Funky Friday codes.
Using Funky Friday codes is a free and easy way to redeem in-game rewards like points, animations, and emotes. New ones release all the time, so you can bookmark this page and check back daily for new updates. We will always have the latest active working codes and remove any old and expired ones.
For other Roblox stuff, you can check out our Squid Game codes, Tower Defense Simulator codes, and Blox Fruits codes.
Funky Friday Codes
Last checked: November 2, 2022
Active codes:
TAMBRUSHISBACK – FNF Speaker (New)
funkymillion – Lyte Lantern mic
1YEARFUNNY – 1,000 Points
1YEARSCOOP – One Year Scoop Microphone
2v2!!: Animations
CHEEZEDTOMEETYOU: Cheesy Microphone
XMAS2021: Candy Cane Animation
1BILCHEESE: Funky Cheese Animation
MILLIONLIKES: The Radio Emote
9keyishere: 500 Points
100kactive: 250 Points
halfbillion: 500 Points

SMASHTHATLIKEBUTTON: 300 Points
250M: 250 Points
1MILFAVS: Boombox Animation
100M: 500 Points
19DOLLAR: RickRoll Animation
Expired codes:
There are no expired codes at the moment.
How to redeem Funky Friday codes
Here is how to redeem codes in Funky Friday:
Launch Funky Friday on Roblox
Tap on the Twitter icon at the top of the screen
Enter a working code into the code redemption box
Press the redeem button
Enjoy your in-game rewards
We recommend copying and pasting the Funky Friday codes directly from our list to avoid any typos. If a code does not work, double-check to ensure you do not have any extra spaces after the code. After redeeming a code, you should see some green text explaining your reward. All rewards automatically go straight to your in-game account.
Game Description
Funky Friday is a Beat Box Battle game

SHUTDOWN = UPDATE
🎮 Console – D-PAD or XYBA
ebur1n – V3 Map Designer
About the author