Roblox Tower Defense Simulator Codes (February 2023)
Fight waves of zombies and find a way out.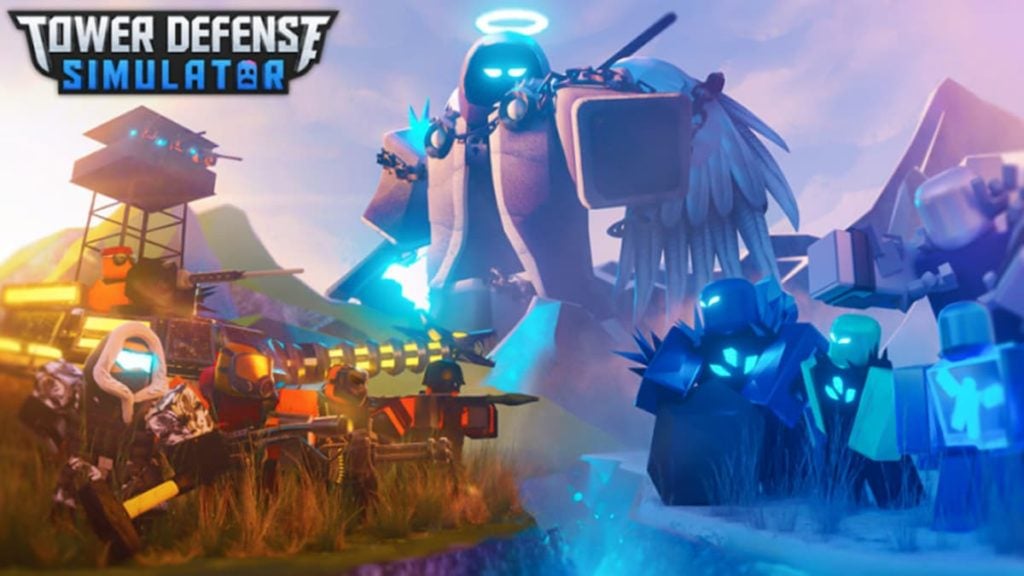 Tower Defense Simulator is a popular Roblox game originally developed by Paradoxum Games. In this game, players must construct a defense out of Towers while waves of zombies try and make it through to the exit. In this guide, we list all of the Roblox Tower Defense Simulator Codes for December that you can use to redeem for free coins, skins, and XP.
Our Tower Defense Simulator codes list contains all working codes that you can redeem for free in-game items like premium crates, skins, and gems. Remember to bookmark the page if you find it useful so you can check back for updates at any time. Find the complete list of active and expired codes below.
If you've found this guide helpful, we have lots of other Roblox game content you can check out. Head on over to our Anime World codes, Project XL codes, and Anime Mania codes list for more freebies in your favorite games. Or, if you want to take a break from the metaverse, check our Genshin Impact codes and Coin Master free spins posts.
Roblox Tower Defense Simulator Codes
Last checked: November 9, 2022.
Currently Working Codes for Tower Defense Simulator
Expired Codes for Tower Defense Simulator
beachglad2022 — Beach Gladiator Skin [MUST HAVE GLADIATOR TOWER]
30k
2spooky4u
imababy
itwasmortar
COMMUNITY20
MERRY2021: Present Skin
robloxisback: Preimum Skin Crate
1BILLION: Free Deluxe Crate (Expires on July 11)
celebration21: Party Crate (Limited Quantity) (New)
200KMAY – 500 Gems (expires on May 27!)
BLOXY21 – Redeem code for Commander Skin
FIFTYK – 200 Coins
delayed – Free Premium Crate x 1
teleportfailed – One free premium crate
HAPPY3AST3R – Spring Time Commander
roblox – 100 Gems (50,000 uses only)
ICYFREEZE – IcyTea Freezer skin
DOUBLEBLOXIES – Kasodus Cowboy skin
W33KLICODE – Free XP
SPR1NGM1L3ST0NE – Shredder Tower Spring Time Skin
5KMILESTONE – Minigunner Twitter Skin
B1RDHUNT3R – Hunter Troop (Free)
How to Redeem codes for Tower Defense Simulator
To redeem codes for Tower Defense Simulator, follow these steps:
Launch Tower Defense Simulator from Roblox
Load into the game and click on the Twitter icon on the left side of the screen
Enter a working code into the codes box
Press the yellow Redeem button
Enjoy your in-game rewards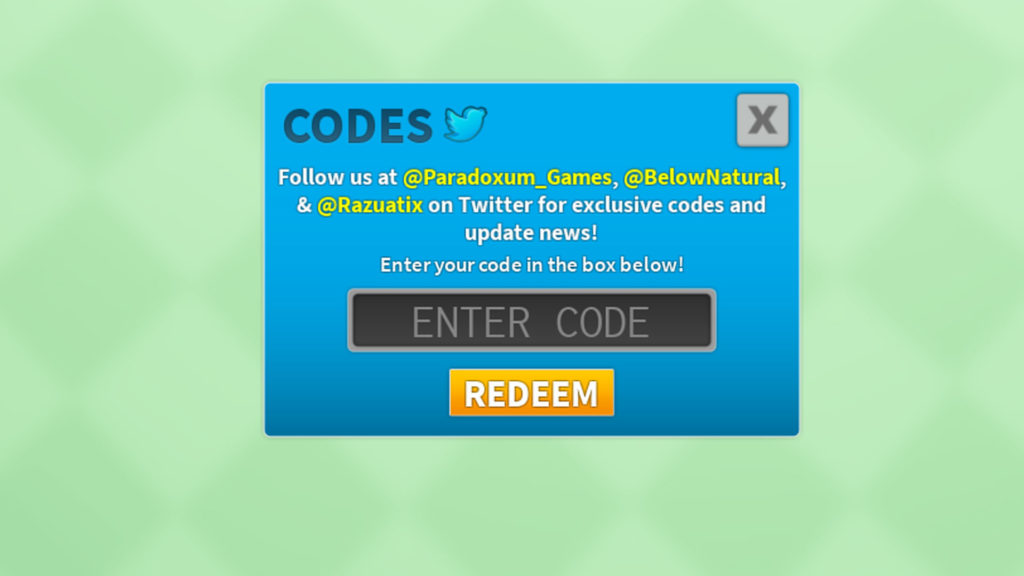 Make sure you do not include extra spaces or capitalized letters in your code, or it may not work. It is also worth noting that codes expire quickly, but we do our best to maintain our list and move any expired ones to the proper section.
How to Play Tower Defense Simulator
There are many strategies you can use to try and win a game of Roblox Tower Defense Simulator. For the first nine waves in the game, you should try and destroy as many zombies as possible. Riflemen like John and Soldier are good during the early game, or possibly Freezer and Pyro. The enemies must be destroyed as fast as possible to earn the wave bonus.
Wave bonuses may seem insignificant, but they add up over time and result in a lot of extra towers. For this reason, saving all game for a mini gunner is not really the best strategy like many people think. This is a team game, so you also need to work with your team and do your best to buff towers and make everything run smoothly and efficiently.
Using some of the Tower Defense Simulator codes above can help you out as well, especially when there are codes for free money and experience. Overall, make sure you are building what is necessary to quickly defeat the enemies.
Explore other experiences on our Roblox game codes page to find your favorites. Check out our Roblox promo codes page for new outfits and other freebies for your in-game avatar.