Roblox Anime Showdown Codes (February 2023)
Use codes and try out the real anime showdown.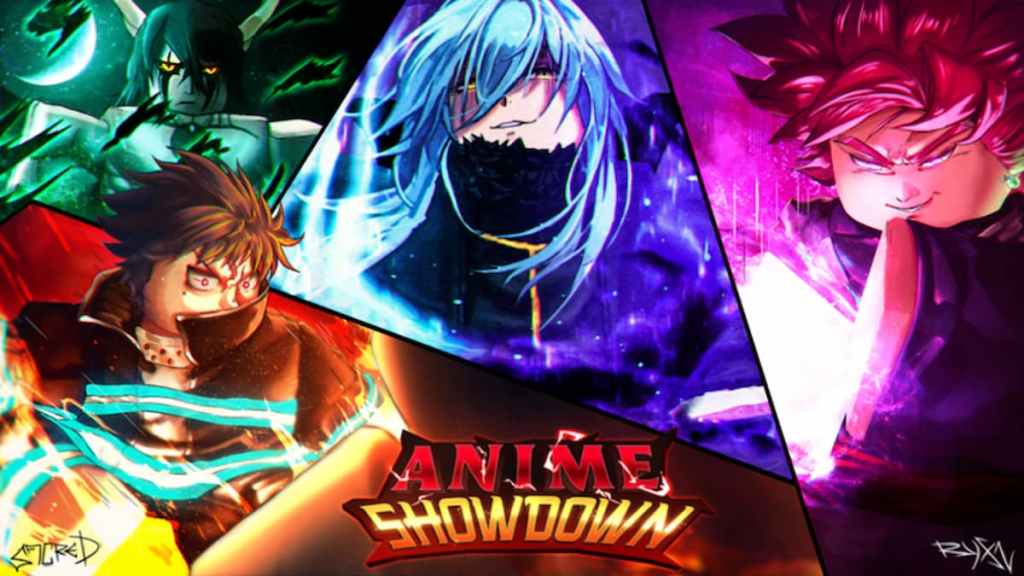 The new RPG fighting Roblox game is here and it seems it's cooking something very special since it has almost 20,000 likes and is still in the beta phase. Anime Showdown is here to make all Dragon Ball Z and One Piece fans happy by bringing the ultimate fighting experience to Roblox with various combos and spells at your disposal. The game can currently be played only if you pay 200 Robux (around $2.5) and is expected to be free once the full version gets released.
Even though Anime Showdown is currently in beta, there are some codes already available. The codes offer in-game cash and gems that are used to give new players starting boosts in items and character rolls. If you are a fan of anime Roblox games see our articles about codes for Anime Journey and Anime Sword Simulator.
All Anime Showdown Codes List
Anime Showdown Codes (Working)
Here are all the working codes for Anime Showdown.
2MILVISITS — Unlocks: 1000x Cash and 100x Gems (New)
1MILVISITS — Unlocks: 1000x Cash and 100x Gems
fudd10_v10 — Unlocks: 1000x Cash and 100x Gems
Anime Showdown Codes (Expired)
The following Anime Showdown codes have expired.
SORRY4SHUTDOWN2 — Unlocks: 1000x Coins and Free Gems
10K! — Unlocks: 1000x Coins and Free Gems
RELEASE — Unlocks: 10,500x Coins and 1000x Gems
Related: Roblox Anime Mania Character Tier List
How to Redeem Codes in Anime Showdown
Follow our instructions for redeeming codes in Anime Showdown.
Press the / symbol to open up the chat menu.
Type in !redeem and press space.
Enter the code of your choice.
Press enter and you will redeem your rewards!
How Can you Get More Anime Showdown Codes?
The team behind Anime Showdown, Melon Revenue, will surely be releasing new codes in the future. Usually, developers update codes when a certain milestone for their game has been reached and they release codes as a reward for the players. So, to be sure you don't miss any future codes for Anime Showdown make sure you follow their official Discord – Anime Showdown and follow them on YouTube by subscribing to the Melon Revenue channel.
Why are my Anime Showdown Codes not Working?
Sometimes entering codes won't work and there are a couple of possible reasons for that. One common reason why the code might not be working is that it expired. Many codes created for Roblox games are created as a temporary boost for players and won't last forever. The second reason why codes won't give you any rewards is because they weren't entered correctly. Often codes are case-sensitive and need to be entered correctly in order to work. Missing out on one letter or number will cause them not to work. This is why we advise copying and pasting codes from the source instead of typing them in manually. When you copy a code you are sure that it's always entered correctly.
Other Ways to Get Free Rewards in Anime Showdown
Codes won't be the only way for getting in-game currency and rewards. You will get new rewards by simply playing the game. Fight against others, defeat them, complete daily tasks, etc. and rewards will be coming your way making you stronger and stronger and opening ways for new and better rewards.
What is Anime Showdown?
Anime Showdown is an RPG game where you will get a chance to play with and against some of the most iconic characters of the anime world. Like in any classic PVP experience, you will need to fight in an arena, dodge enemy attacks, punch them with some tricky combos, and even use your spells against them. Unlocking new characters and getting more proficient in battle will be the main goal of the game while you will still be unlocking some pretty cool skins along the path as well.
---
If you want to get your hands on some more Roblox codes, check out our Roblox Game Codes post. Get more freebies at our Roblox Promo Codes page as well and once you've found them all, you can stick around and read some of our latest gaming news and insights.