Rarest Characters to find in Genshin Impact
Rarest characters to wish for!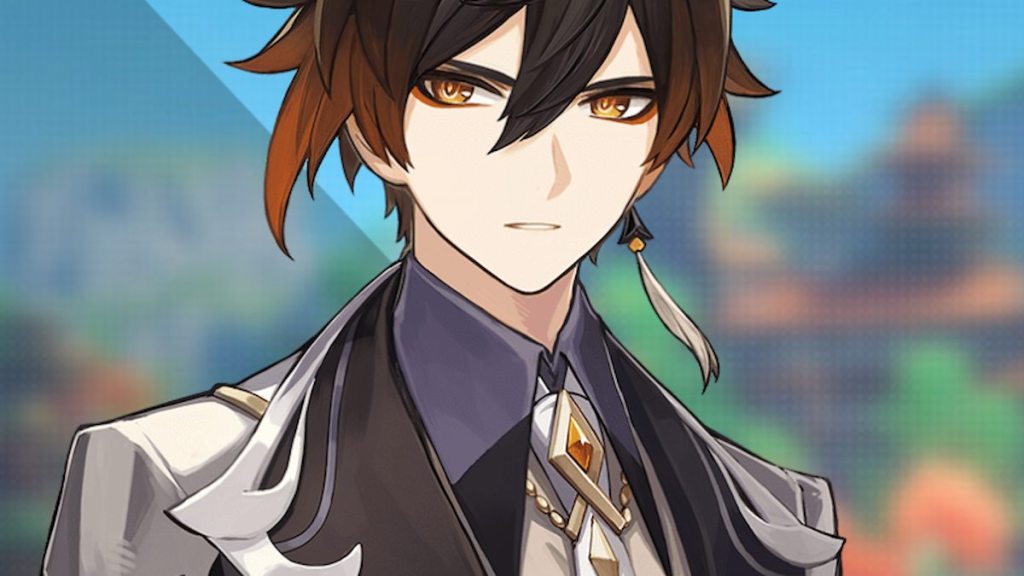 Hey travelers, Paimon here! Are you trying to find some cool characters to add to your team? Are you looking for some of the strongest? You're in luck because, Paimon here is going to fill you in on who some of the rarest characters in are Genshin Impact. These characters are sure hard to find because of you need a bit of luck on your side to roll for them. The reason why Genshin Impact has rare characters is because if they all weren't strong they wouldn't be as precious. Here's some of the rarest characters available on Genshin Impact.
List of Rare Characters in Genshin Impact
When you're playing Genshin Impact you meet some interesting characters with cool backstories. Some of these characters are hard to find and difficult to build. Four star characters are easy enough to snag, but the five star ones? Those require a lot of luck when you're wishing for them. These powerful and unique characters are either worshipped for their design aesthetics or due to them because strong in battle. Pulling these characters are hard but when you do get them the hype is real. Here is a list of some of the rarest characters in Genshin Impact.
Related: Genshin Impact Codes on Touch Tap Play
1. Tartaglia Genshin Impact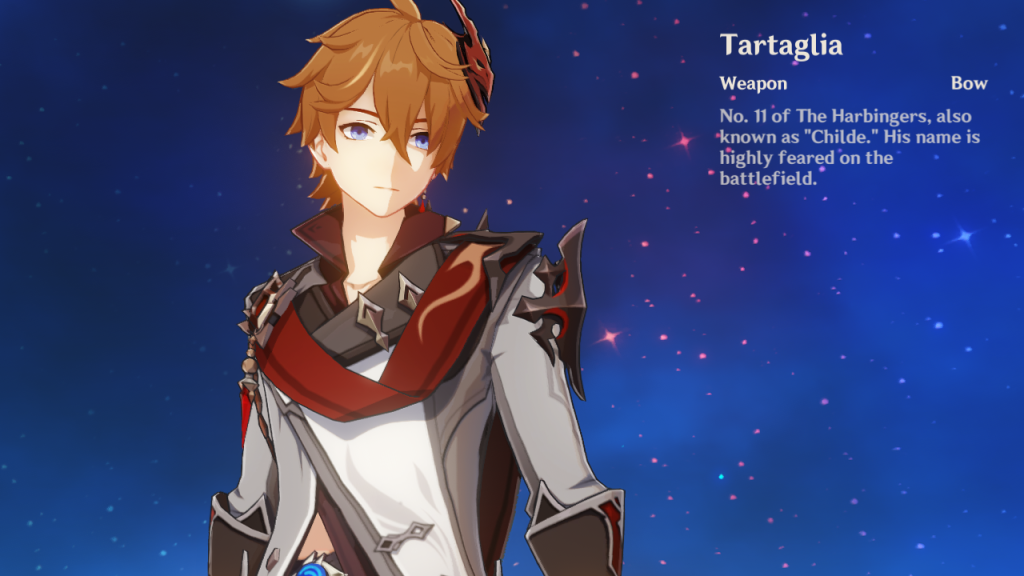 Tartaglia is probably one of the rarest characters you can try to pull in Genshin Impact. He was released in 2020 and is one of the bad guys you come across during the main story line. Tartaglia is also deemed as a popular character due to his good looks and sarcasm. It's strange to think this golden retriever energy boy is actually a baddie. Reason for him being so loved and rare to get? He's a great DPS character and is usually favored to use in battle. If you manage to snag this hydro character on your team try to level him up as soon as you can.
2. Ganyu Genshin Impact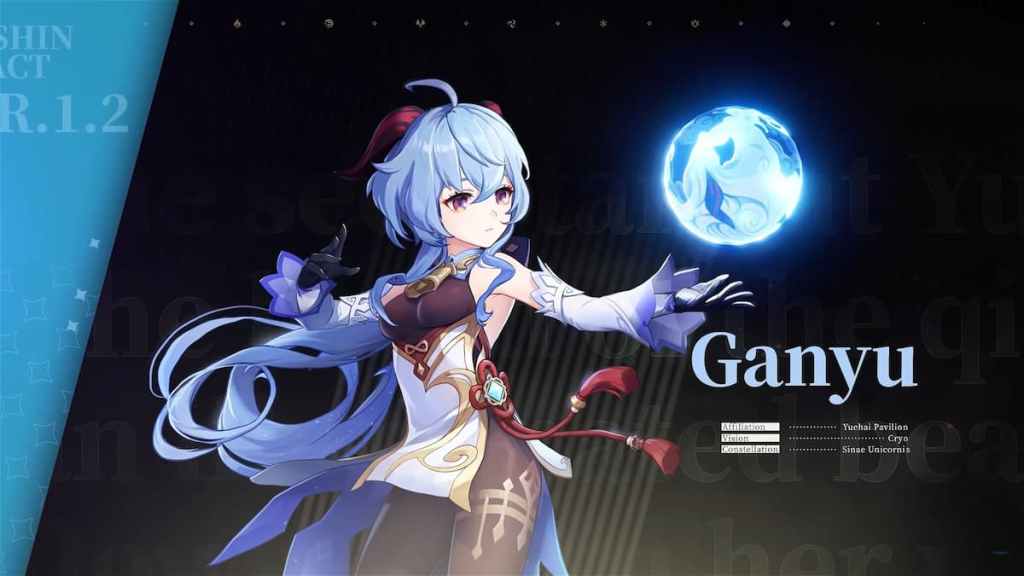 Ganyu is a Cryso Genshin Impact character that was released in 2021. The only way to obtain her is by wishing during the event Adrift in the Harbor. She's another great DPS character and causes tons of damage. This part human part qilin character has a great look to her and is super rare to obtain. If you do manage to get ahold of her you should know you're holding onto precious cargo. You don't want to skip a chance at earning her as a character.
3. Venti Genshin Impact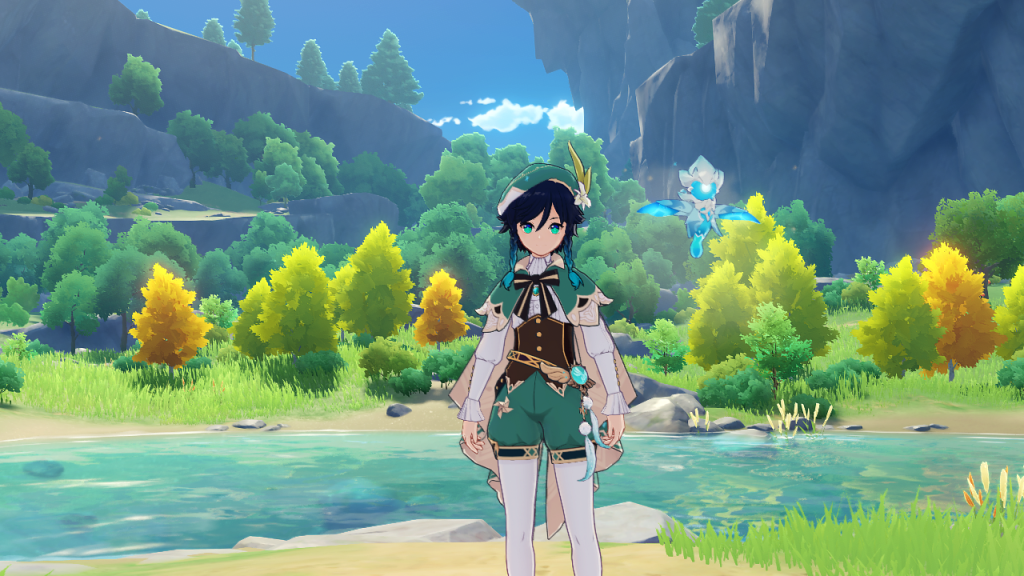 Venti is a five star level character who is known for being a pretentious, cute, and interesting character. Don't let his looks fool you! He may look like he's super young but he's actually thousands of years old. This bard is strong and offers both support and DPS skills to use against enemies. In order to get Venti you needed to pull him during the event Ballad in Goblets Wish and since the event is no more you can say bye bye to Venti. You might be able to pull him in the future, so for players who already have him, you're extremely fortunate.
4. Diluc Genshin Impact
Diluc is our favorite red haired five star character who is known for providing residents of Mondstadt tasty wine. We hate to brag but he actually was the first five star character we pulled in the game, so, Diluc holds a special place in our hearts. When he's not boasting about his succesful wine or feuding with Kaeya he's helping us fight in battle with his strong sword. Leveling up Diluc is a must because he's very strong and useful in battle. Diluc is a Pyro character and is one of the first people you meet in the game. It's a little harder to roll for him but when you do get him it's rewarding to see his face pop up on screen.
5. Klee Genshin Impact
When Klee first was introduced she was instantly a hit amongst fans. Her adorable voice and her love for blowing stuff up made us fall for her. She's extremely curious and loves running around Mondstadt going on adventures. Due to her loving to blow things up she's a Pyro character and loves causing a ruckus amongst the Knights of Favonius. Her banner hasn't been seen in some time and now that she's unavailable these days she's been deemed as one of the rarest characters to get in Genshin Impact. It's such a shame because having her on your team is a blessing. She really is one of the best girls.
6. Xiao Genshin Impact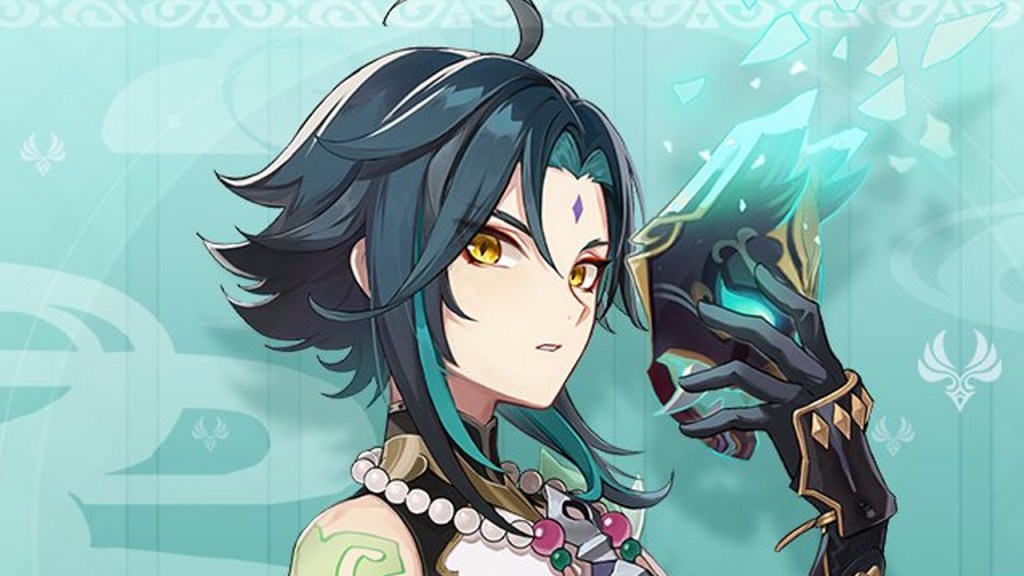 We thought we were going to get Xiao during one of Genshin's updates, unfortunately, we didn't get him. Xiao is the last character on this list for being the rarest because it's true. He is rare to get now. He's a sought after character because of how strong he is. He's also really popular amongst fans due to him being incredibly good looking. Xiao is the only anemo character on this list and is an adeptus that deals a ton of DPS damage to enemies. If you managed to snag Xiao during one of the banner events we are envious.
---
If you're looking for more updates on Genshin Impact, please check out Gamer Journalist on Facebook to join the discussion and keep up to date with our content. You may also want to check out How to get the Red Dead of Night Diluc Skin in Genshin Impact or Genshin Impact – What is Silly Wisher? Answered