Project Star Map Overview and Locations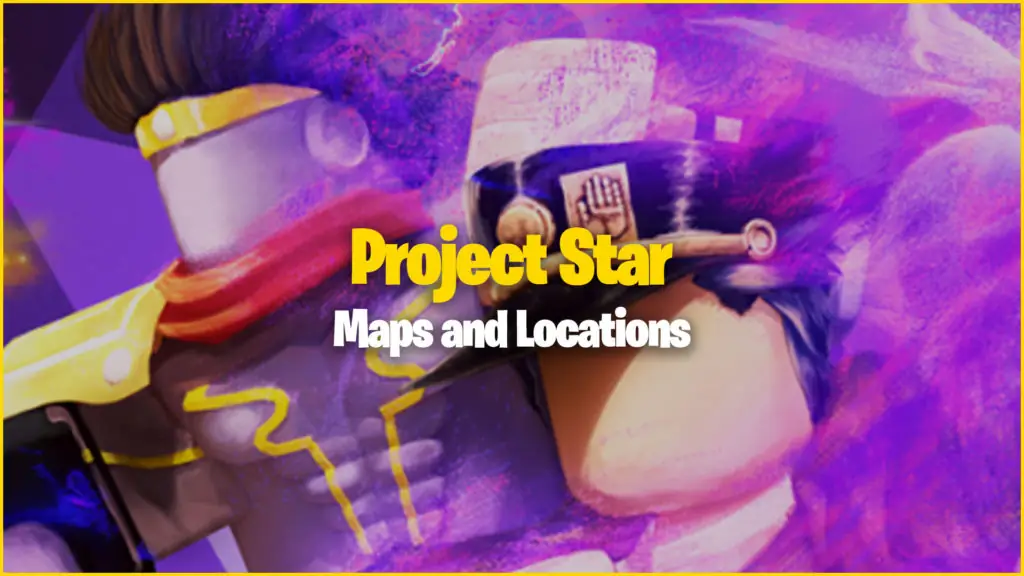 Project Star is the latest JoJo's Bizarre Adventure anime-inspired Roblox game. Everything in the game will be based on the popular series, so it's safe to say the world is expansive. There are lots of areas to explore and a few important points of interest you'll want to note. To help you explore the lands, we've got an overview of the Project Star Map and locations for you to check out.
Below you'll find Project Star maps for both Cairo and Desert. The image is sourced from the official Project Star Discord server.
Be sure to check out our Project Star codes page to take advantage of in-game rewards.
Project Star Maps
Below you can find Project Star maps for both Cairo and Desert.
Project Star Cairo Map
Cairo is where you will spend most of your time in Project Star, as you'll be starting out in the Speedwagon Base. You'll want to familiarize yourself with the Stand Storage Room, as well. You'll be going there a lot to store and take out Stands from your storage.
Cairo locations
Airport
Brando Inc
Brando Alleyway
Bubble Hamon
Stand Storage
Dios Mansion
Hat Shop
Hospital
Motorcycle Gang
Pizza Place
Sewers
Shady Alleyway
Luigi's
Bandit Hideout
Speedwagon Base/Spawn
Project Star Desert Map
Another major location in JoJo's Bizarre Adventure, the Desert is where you'll be doing a lot of questing. You'll find a few Bandit-infested areas here, including two bases, among a few other important points of interest. Find the full list of Desert locations down below.
Desert Locations
Bandit Fort
Garden
Graveyard
Hamon Ruins
Gale Ruins
Brando Lab
Egypt
Small Bandit Base
Scorp Pit
Oasis
Tire Thief
Bandit Base
For more related guides, you can check out our Project Star section. We'll also update this page when new content releases!