Project Star Controls List
Learn the Project Star controls with our handy list, so you'll know exactly what each button does and how to play.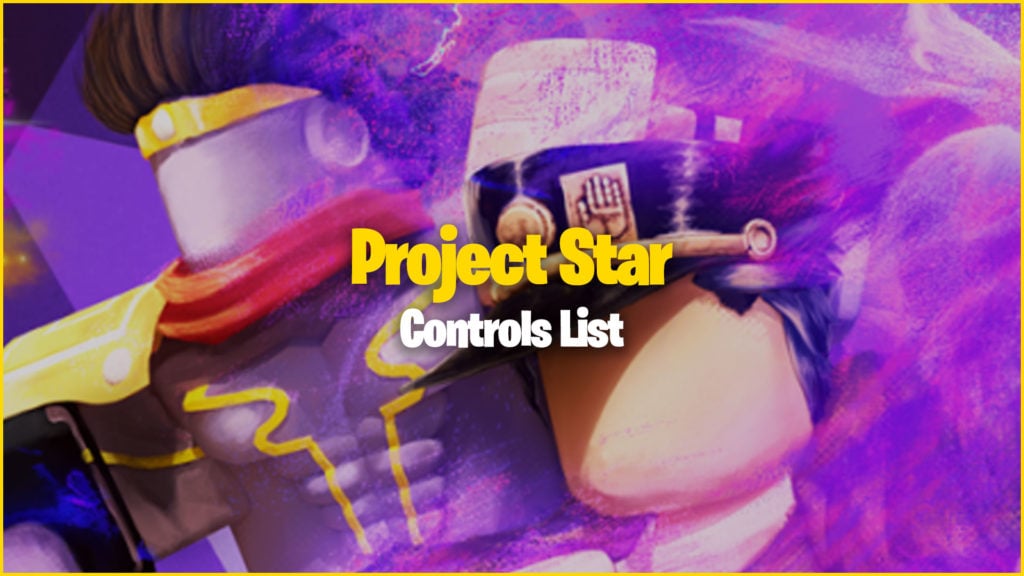 Project Star controls can be confusing at first, as is always the case in many anime-based Roblox games. There are many controls to familiarize yourself with, especially after you get a Stand. Luckily, controls are plastered to the screen when your stand is out, so you'll always know them. Aside from that, you may be wondering what the basic Project Star controls list is, so we've got you covered.
Below you can find a complete list of Project Star controls. There are various buttons you'll want to memorize, but this list will always be here if you need it. We will update this section if things change, so you'll always know which button does what.
Remember to check out and bookmark our Project Star codes page and refer to our Project Star map overview if you want to know where you're going.
Project Star Control List
M1 – Attack
Space – Jump
W,A,S,D – Move
W,A,S,D x2 – Dash
` – Opens inventory
1-9 – Use item
Ctrl – Toggle Run
Shift – Shift-lock
Alt – Pick up items
Q – Summon Stand
M – Opens menu
I – Zoom in

O – Zoom out
You'll want to memorize a few essential keys: Left CTRL to toggle run and walk and Alt to pick up items. Other than that, you can press the tilde key (~ or `) to open up your inventory. Additionally, the "M" key opens up the menu on the left side of the screen.
You can access the skill tree, inventory, shop, settings, gang, and profile pages from the left side menu. All of these are useful in different respects, so if it's your first time playing, we recommend browsing through them, especially the skill tree. It's quite detailed, so you'll want to plan accordingly.
Those are all the Project Star controls you'll need to know for now. When you summon your stand, you'll get a list of more controls on the bottom-right side of your screen. You can check our Project Star section for more related guides.
About the author