Roblox Project Star Release Date
Everything we know so far about the Project Star release date for Roblox, the new JoJo's Bizarre Adventure-inspired game.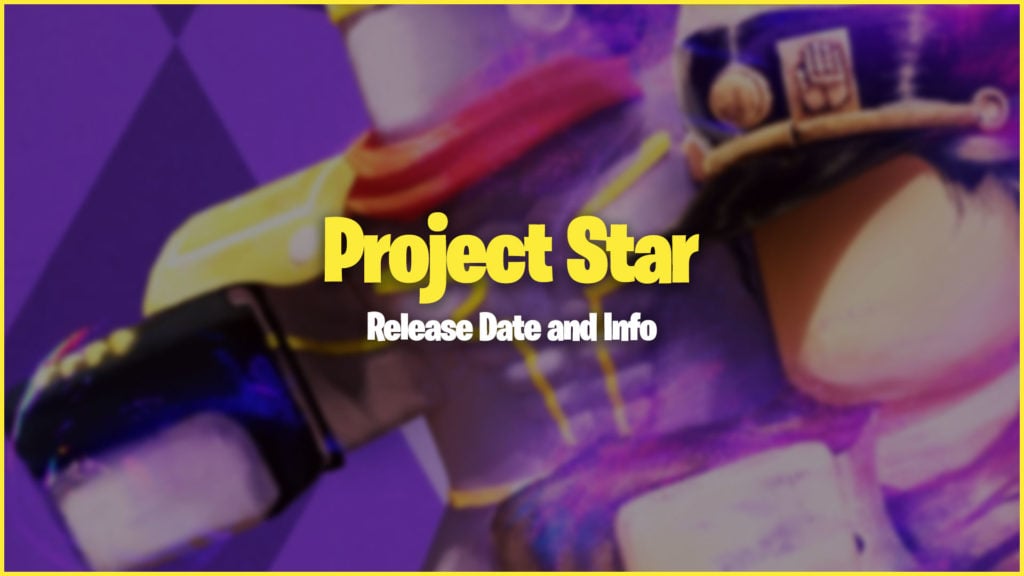 Project Star will be the next big Roblox anime game to hit the experience catalog this month. It takes a lot of inspiration from the best-selling Japanese manga series of all time, JoJo's Bizarre Adventure. Roblox players won't have to wait too much longer for the official Project Stars release date. We'll take a look at everything you need to know about Project Star, including the release date, supported platforms, and details, down below.
JoJo's Bizarre Adventure games have been popular as of late on the Roblox platform, with A Universal Time raking in nearly 200,000 concurrent players during its new content update. These games are generally RPG-style, focusing on Stands, which are summons that grant the user super abilities.
When does Project Star release for Roblox?
Project Star releases on Thursday, September 16, 2021. The estimated time for release is 8 PM EST, and the news comes directly from the official Project Star Discord server.
Update: Project Star is now out!
If the team runs into any game-breaking issues before the official release, the absolute latest release date will be September 22, 2021.
Will Project Star have mobile support?
Project Star will have mobile support on launch, as confirmed by one of the lead project developers. The team has said Xbox support for Project Star is possible, but it has not been confirmed.
What Stands are in Project Star?
Here are the stands that have been confirmed so far for Project Star:
Anubis
Cream
Death Thirteen
Emperor
Horus
Magician's Red
Silver Chariot
Star Platinum
The Fool
Tower of Gray
Project Star Game Description
Project Star will include content from Parts 1, 2, and 3 of JoJo's Bizarre Adventure on launch. Post-launch, we will see content updates for Part 4 (Morioh) and Part 5 (Italy), followed by more down the line. Each update will include content from a specific part. For example, the Part 4 Update will include Stands and bosses based on characters from Part 4.
Project Star is a Roblox experience developed by two developers, Cameron and Nate, for fun. Those two are the sole developers of Project Star. Cameron does the programming, UI, VFX, and management, whereas Nate does the modeling, animating, building, and assets.
Upon release, players with Premium Roblox Memberships will gain an additional 15% EXP in-game.
You can follow Project Star's official social media accounts on Twitter at @PlayProjectStar, and join the official Project Star Community Discord to learn more and stay up-to-date with announcements. Be sure also to follow our Project Star section for guides, walkthroughs, news, and more content upon release.
About the author