Pop It Simulator Codes (February 2023)
Earn free cash and gems with the latest Pop It Simulator codes.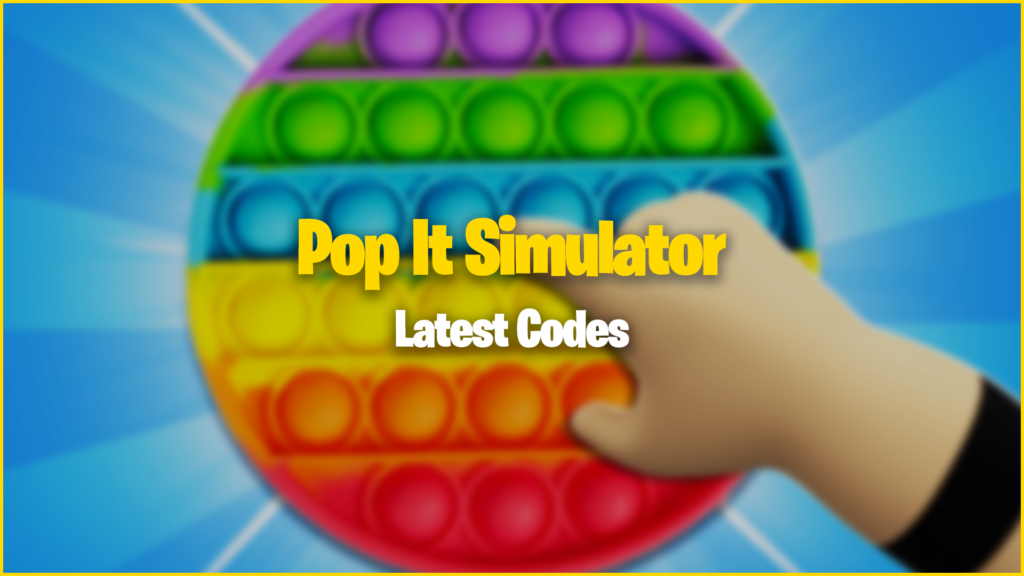 Pop It Simulator is an experience developed by Fun Fidget Games for the Roblox platform. In Pop It Simulator your job is to collect cash by either tapping or picking it up around the map. Use your cash to buy Pop It crates and trade your items with players. Earn enough cash and you can even unlock new areas. We have collected all of the latest Pop It Simulator codes to help you along. Check them out below.
Using Pop It Simulator codes is a free and easy way to redeem in-game rewards and exclusive items. Earn cash and gems to buy Pop it crates or unlock new zones. Codes may expire anytime so use them as soon as they arrive. Bookmark this page by pressing CTRL+D on your keyboard, and check back daily for new updates.
If you find this post helpful, you can check out these posts on Pop It Trading codes, Eating Simulator codes, and Black Hole Simulator codes.
Pop It Simulator codes
Here are the latest Pop It Simulator codes:
New Codes at 50,000 Likes!
10KLIKES – Fidget Spinner
5KLIKES – Simple Dimple
How to redeem codes for Pop It Simulator
To redeem codes for Pop It Simulator, follow these steps:
Launch Pop It Simulator in Roblox.
Find and tap on the codes icon right.
Enter a working code into the code redemption box.
Tap on the Submit button to redeem the code.
Enjoy your free in-game rewards.
We recommend copying and pasting the codes directly from our list to ensure there are no typos or extra spaces. After redeeming the codes, you should automatically receive any in-game items or boosts on your account. If a code says it's invalid, double-check to make sure you entered it exactly as shown above.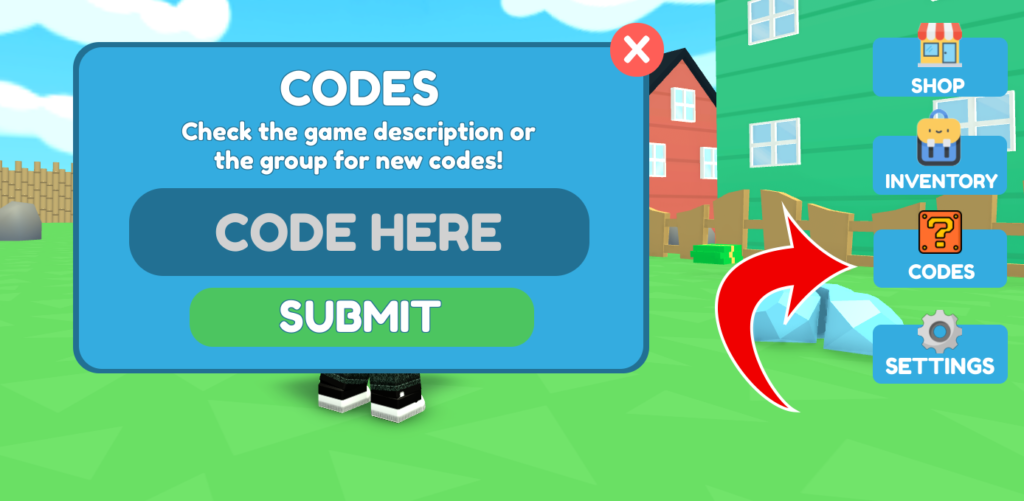 How to get more codes for Pop It Simulator
To get more codes for Pop It Simulator, you can follow the game developers on Roblox. The developer will occasionally post codes on the group page and also the game page. You can also bookmark this page and follow us for the latest codes. We update our list as soon as new ones become available.
Pop It Simulator Game Description
Welcome to Pop It Simulator
💰 Tap or collect cash around the map to buy Pop It crates!
📦 Unbox epic Pop Its like a Flamingo or Cupcake!
✨ Collect 5 of the same Pop Its to upgrade to a Rainbow!
🗺️ Unlock and explore new areas to find better Pop Its!
🔄 Trade with other players in the trading center!
Explore other experiences on our Roblox game codes page to find your favorites. Check out our Roblox promo codes page for new outfits and other freebies for your in-game avatar.