Black Hole Simulator Codes (December 2021)
Earn coins, gems and potion boosts by using the latest Black Hole Simulator codes.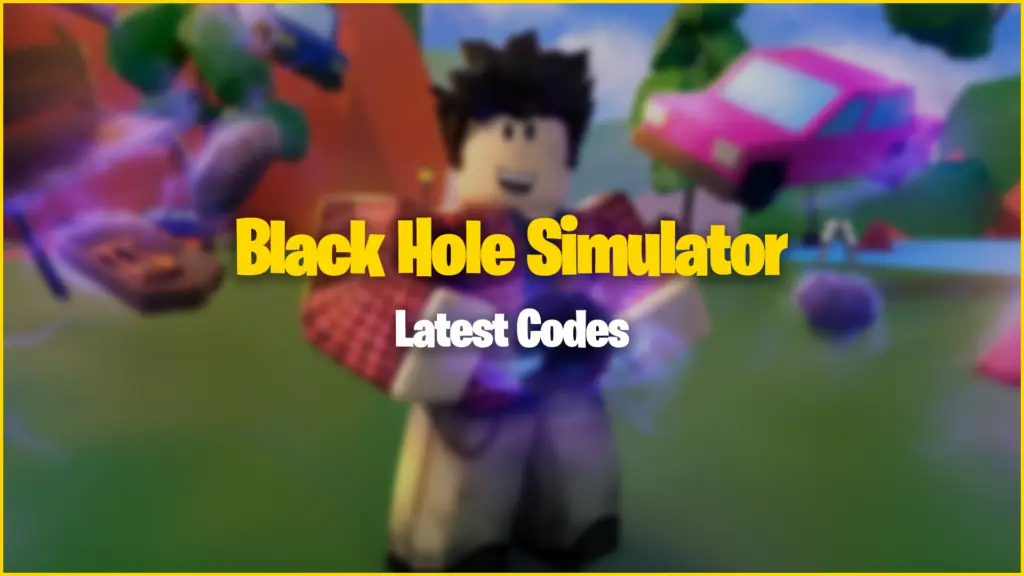 Create the largest black hole and consume the entire server in Black Hole Simulator. Developed by Nosniy Games, the same group that brought us Treasure Quest and Super Golf, Black Hole Simulator is a unique consumption style Roblox experience. Use your black hole to pick up random objects on the map and collect bricks. Sell your bricks for various upgrades including bigger more powerful blackholes. To help you take the server over we have collected all of the latest Black Hole Simulator codes. Check them out below.
Using Black Hole Simulator codes is a free and easy way to redeem in-game potion boosts, coins, and gems. You can use coins and gems to upgrade your black hole and character. Use boosts to improve your grinding pace. Codes can expire at any moment so be sure to use them quickly. Bookmark this page by pressing CTRL+D on your keyboard, and check back daily for new updates.
All Black Hole Simulator codes list
UPDATE6 – 1 hour Bricks Potion
UPDATE4 – 30 minute Bricks Potion
UPDATE3 – 5 minute Gems Potion
OASISWORLD – 1 hour Coins Potion
extragems

– 5 minute Gems Potion

bricksboost – 5 minute Bricks Potion
GOLDENPLANETS – 30 minute Gems Potion
ilovecodes – 5 minute Bricks Potion
gemspotion – 5 minute Gems Potion
razorfishgaming – 5 minute Bricks Potion
blizmid – 10 Gems
extrabricks – 5 minute Bricks Potion
snuglife – 5 minute Coins Potion
pethype– 25 Gems
boost – 50 Coins
coinspotion – 5 minute Coins Potion
officialrelease – 50 Coins
Get more codes for your favorite games through our Roblox game codes list.
How to redeem codes for Black Hole Simulator
To redeem codes for Black Hole Simulator, follow these steps:
Launch Black Hole Simulator in Roblox.
Find and tap on the twitter icon on the right.
Enter a working code into the code redemption box.
Tap on the check button to redeem the code.
Enjoy your free in-game rewards.
We recommend copying and pasting the codes directly from our list to ensure there are no typos or extra spaces. After redeeming the codes, you should automatically receive any in-game items or boosts on your account. If a code says it's invalid, double-check to make sure you entered it exactly as shown above.
How to get more codes for Black Hole Simulator
To get more codes for Black Hole Simulator, you can follow the game developers on Twitter and join the community Discord server. The developer will post new codes to both of those locations. You can also bookmark this page and follow us for the latest codes. We update our list as soon as new ones become available.
🌌 Welcome to Black Hole Simulator!
🧱 Gain bricks by eating things with your black hole!
☄️ Upgrade your black hole and energy!
💥 Eat other players in the server and steal their bricks!
🏆 Compete against others and earn yourself a spot on the leaderboards!

⭐ Join the group "Nosniy Games" for a special Chat Tag, Name Tag, and the ability to spin the prize wheel!
https://www.roblox.com/groups/3461453/CLICK-HERE
Explore other experiences on our Roblox game codes page to find your favorites. Check out our Roblox promo codes page for new outfits and other freebies for your in-game avatar.