Pirates Destiny Codes (December 2023)
Get the latest Pirate's Destiny codes and claim all the freebies before the codes expire!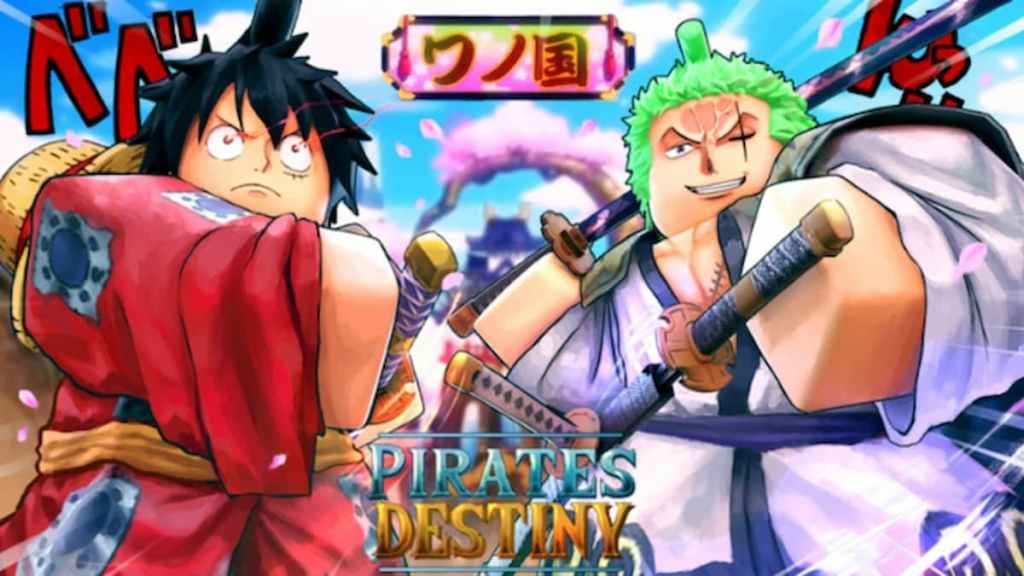 Like Luffy, I've always dreamed of finding the One Piece treasure and becoming the King of the Pirates. Discovering Pirate's Destiny on Roblox made me so happy because I could enjoy the incredible world of One Piece for free. Killing bandits was initially challenging, but after I finished a few quests and won several fights, I felt like a pro. I do have to thank Pirate's Destiny codes for all the help, though.
If you are like me and can't wait to leave Starter Island, check out the latest Pirate's Destiny codes that will boost your XP or reset your stats so that you can level up faster. Also, if you like pirate-themed games, you should check out Last Pirates and our list of codes for that game to get a lot of freebies in that Roblox experience as well.
All Pirate's Destiny Codes List
Pirate's Destiny Codes (Working)
SORRYLAG – Stat Reset (New)
SHUTDOWNSTATS – Stat Reset (New)
SHUTDOWNFRAGS – 5 Rare Fragments (New)
SHUTDOWNLEGFRAGS – 3 Legendary Fragments (New)
SORRY2FRAGS – 5 Rare Fragments (New)
SORRYFRAGS – 3 Leg Fragments (New)

SHUTDOWNDESTINYRESET – stats reset
SHUTDOWNDESTINYXP – 1 hour of double XP
RELEASEXP – 30 mins of double XP
SORRYRESET – stats reset
SORRYXP – 15 mins of double XP
RELEASE – stats reset
Pirate's Destiny Codes (Expired)
There are currently no expired codes for Pirate's Destiny.
Related: Roblox King of Sea Codes
How to redeem codes in Pirate's Destiny
Figuring out how to enter the codes can be tricky, so follow the instructions below to redeem Pirate's Destiny codes and start leveling up as soon as possible: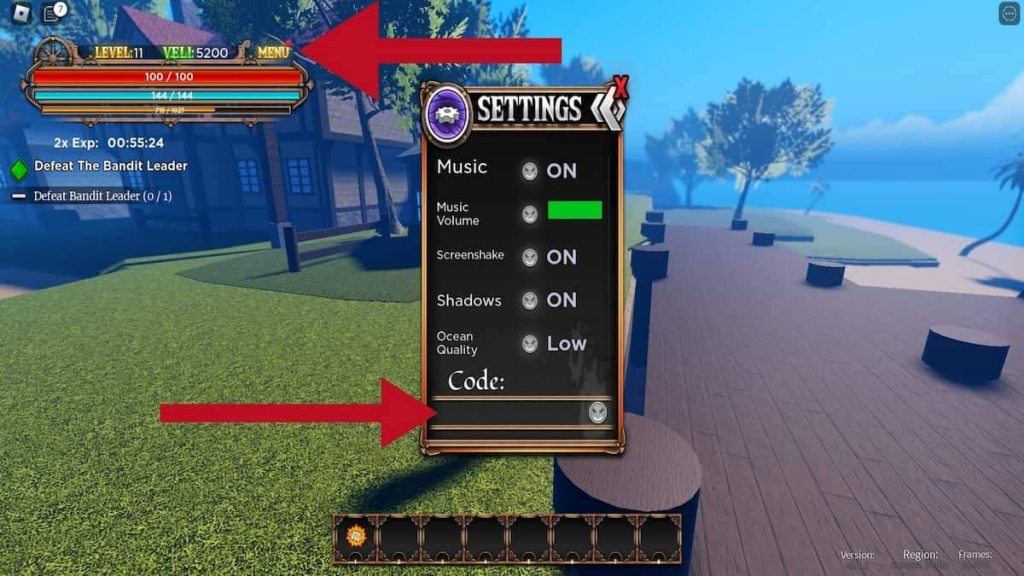 Open Pirate's Destiny in Roblox
Click on the Menu button at the top left above your health bar
Choose Settings
Type the code in the text box at the bottom
Click on the face icon next to the text box to redeem the code
How can you get more Pirate's Destiny codes?
We will update this article once the new codes are available, so bookmark the page and return from time to time to check for new goodies.
If you want to look for codes on your own, you should join the official Pirate's Destiny Discord to keep up with all the latest news and check out the game's YouTube channel (@piratesdestiny) for helpful videos. The developers also have an X account (@pirates_destiny), so give them a follow, as they might start posting the latest codes there in the future.
Why are my Pirate's Destiny codes not working?
The most common reason for the codes not working in Pirate's Destiny is that they haven't been entered correctly. To avoid issues like this, copy each code from this article and paste it into the game.
Also, the developers usually don't specify how long the codes will be available, so if you find one that has already expired, please notify us in the comments so we can remove it.
How do you get other rewards in Pirate's Destiny?
There are not that many additional rewards in Pirate's Destiny, but there is no reason to worry. If you use the codes and boost your XP, you will progress to the new islands in no time and find many different treasures.
Joining the official Pirate's Destiny Discord is also a good idea. The developers organize giveaways occasionally, so keep up with the announcements for a chance to win valuable prizes.
What is Pirate's Destiny?
Pirate's Destiny is a Roblox game set in the world of One Piece. Players start their journey with easy quests like collecting apples, helping the locals, and killing bandits. The story progresses into exploring various islands, discovering secrets, and defeating multiple bosses. Create your pirate character and set sail into an open world full of action, adventure, and amazing treasures!
If you are looking for more codes for your favorite Roblox games, explore our Roblox Games Codes section, as we have plenty of codes for various goodies you can claim for free!
About the author