Oath Of Peak Codes (February 2023)
Are there any working codes to help you on your journey through the Omnispirit Realm?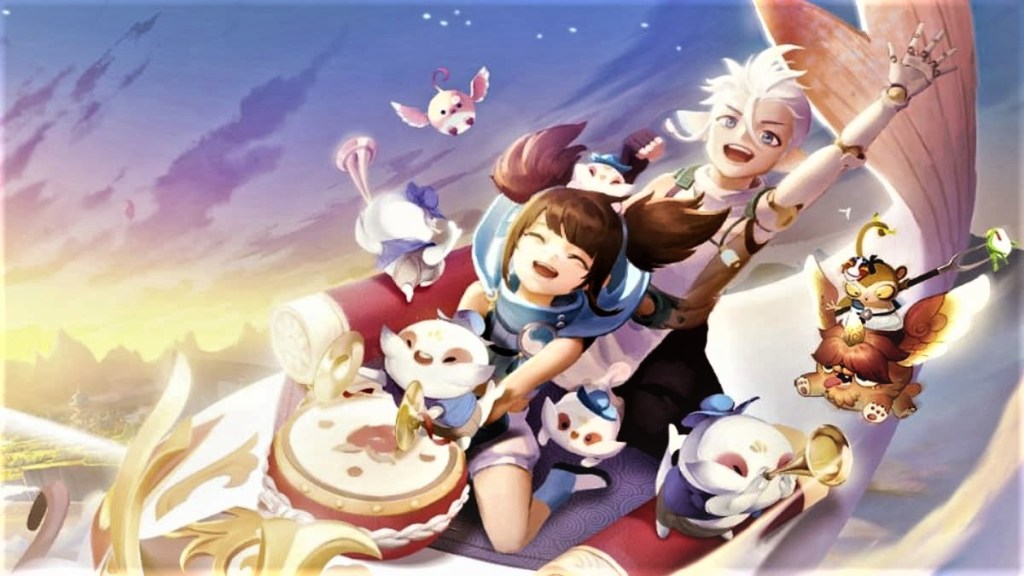 In Oath of Peak, the Goddess of Creation intended the Earth Realm to be a sanctuary for Humans, Elves, and Spirit Beats. However, the Evil Spirits ran amok on the land, vowing to destroy everything on their paths. The Humans, Elves, and Spirit Beats did what anyone would; they defended their home. Explore the remnants of the Earth Realm war as a Spirit Bender while battling monsters and befriending adorable creatures in this MMORPG.
Let's be honest, some of these enemies look terrifying. You'll definitely need some help fighting those guys. This is where codes come in handy, but are there any active ones for Oath of Peaks?
All Oath of Peak Codes
Oath of Peak Codes (Working)
Unfortunately, there are no active codes for this game. Feel free to return to this article for any updates on new codes.
Oath of Peak Codes (Expired)
These codes are unusable.
MediaOOP
oop888
vip666
vip777
vip888
cloud888
Related: Dragon Trail: Hunter World Codes (January 2023)
How to Redeem Codes in Oath of Peak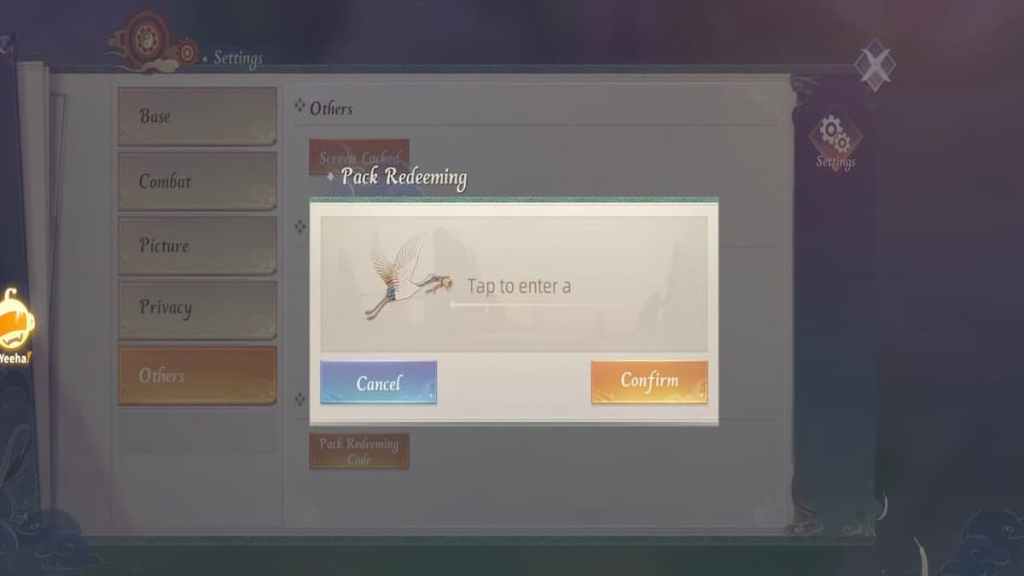 Follow the instructions below to redeem codes in Oath of Peak.
Launch Oath Of Peak on your device.
Press the 'Menu' icon in the top right corner.
Click 'Settings.'
Select the 'Others' tab on the left side of the screen.
Click 'Pack Redeeming Code' near the bottom of the menu.
Enter a code from the list above.
Click 'Confirm' to get your free rewards.
How Can You Get More Free Codes?
It's common for developers to announce free codes for their official social media platforms. We recommend following Yeeha Games' Discord, Twitter, and Facebook.
You may not want to follow all three platforms, but it's best to do so. Developers don't always post the same codes on every website, and you don't want to miss out on gifts.
Why Are My Oath of Peak Codes Not Working?
If a code isn't working, it could mean that it isn't spelled right, or a letter doesn't have the proper casing. These errors can happen if you type in the code yourself, so we suggest copying and pasting the code in the text box.
Worst case is the code expired. Although developers handout free codes for mobile games all the time, they normally don't announce when those codes expire. Unfortunately, you'll have to wait until new codes are available.
Shells in Oath of Peak
One of the coolest things about Oath of Peak is visiting the Shell Market. Here, you can exchange items with other players around the world with in-game currency called Shells. Learning about Shells can be overwhelming, so here are some tips to help you out.
Tip 1: There are two types of Shells: Rouge and Regular. You can use both to purchase the following items:

Incense: Used to heal Spirit Benders
Mirrors: Used to seal Spirit Beast Companions
Food: Used to heal Spirit Benders
Pills: Used to keep Spirit Benders healthy
Fishing Rods: Allows players to earn items while AFK
Cold Shortcakes: Used to level up Life Spirits

Tip 2: Try to keep an even amount of both types of Shells, as some items call for one type of Shell.
Tip 3: A great way to earn Shells is by doing daily activities. Upon completion, you'll receive activity points. Once you earn 100 points, you'll gain 10,000 Shells. Sounds like a steal to me!
What is Oath of Peak?
Oath of Peak is a beautifully crafted MMORPG filled with gorgeous anime characters and adorable creatures. Explore the Omnispirit Realm alone, or gather a team of powerful heroes while you confront foes. The fun doesn't stop there! Take part in mini-games, go fishing, and visit the marketplace to make your adventure more exciting.
---
Don't be a stranger! Visit our code pages for Roblox and mobile games. If you're interested in RPGs, you may like Genshin Impact Teases New Character Yelan – Everything You Need to Know.