NBA 2K24 Locker Codes (December 2023)
Are there any locker codes yet?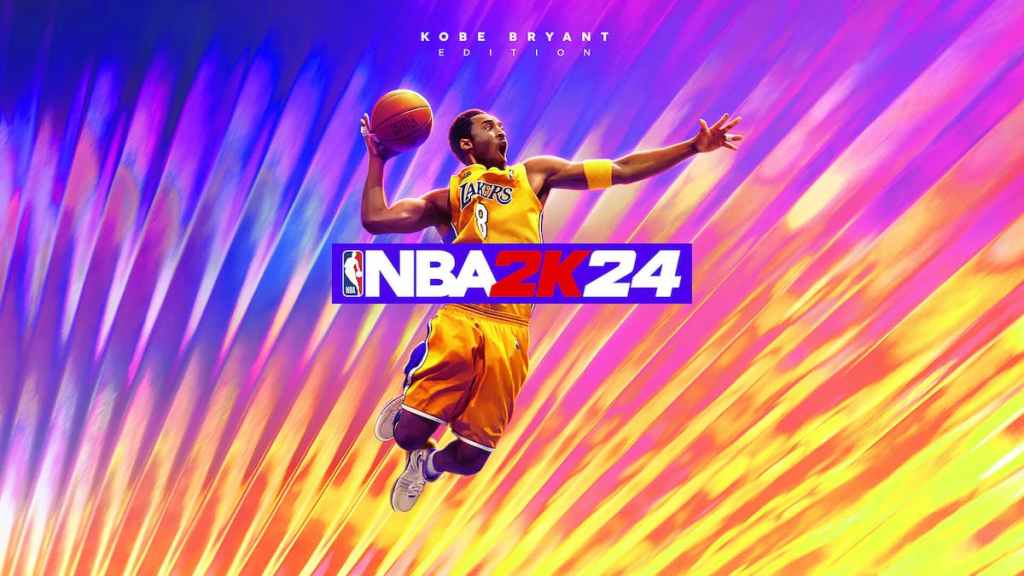 Updated December 6, 2023

Added a new code!
NBA 2K games have seen plenty of codes in recent years, especially the last year's game – NBA 2K23. However, it seems that the upcoming NBA 2K24 which is set to release on September 8, 2023, doesn't have any locker codes planned yet. There are multiple rewards and special content that you can unlock by buying the special editions of the game such as NBA 2K24 Black Mamba Edition or NBA 2K24 25th Anniversary Edition but still no codes. Nevertheless, the fact that the game doesn't have codes doesn't mean that there will be none in the future.
Even though there are no locker codes for NBA 2K24, we are optimistic that they will appear. If you look at the NBA 2K games from previous years like NBA 2K23, NBA 2K22, NBA 2K21, etc. you'll see that they have plenty of locker codes available. That leads us to believe that the developers will do the same with this year's game but they didn't make it their priority to have it at the release.
All NBA 2K24 Locker Codes List
NBA 2K24 Locker Codes (Working)
DIAMOND-FOR-ALL—Unsellable diamond option pack (New)
25DAYS-2K-5-BOOST—6 Skill Boosts (New)
NBA-2K3-CITY-5GEAR—Holiday Themed Gear
25DAYS-2XP-COINS—30 min 2XP Coin
THANKSGIVING-EVENT-IN-MyTEAM—25,000 MTP and 3 Thanksgiving Packs
MyTEAM-TRICK-OR-TREAT—Freaky Deluxe Unsellable Pack or an Unsellable '24 NBA: Series 1 Giannis
THE-NBA-IS-BACK-2K24—HOF Badge or Diamond Shoe Pack
NBA 2K24 Locker Codes (Expired)
Currently, there aren't any expired codes.
Related: All NBA 2K23 Locker Codes And How to Redeem Them
How to Redeem Locker Codes in NBA 2K24
As we mentioned there are no locker codes for NBA 2K24 at the moment. If they were to appear we assume that you would be able to find them among My Team Community Hub options and redeem them there. That's the place where players of NBA 2K23 were able to redeem their codes so if developers stick to their old plans, you'll find the redemption box easily.
How can you get more NBA 2K24 Locker Codes?
If you want to be among the first ones to find out about the codes being released you should follow NBA 2K's official social media channels. You can follow their Twitter @NBA2K, YouTube Channel NBA 2K, Facebook Page NBA 2K, Instagram NBA 2K, TikTok nba2k, Twitch nba2k, and join their Discord Server NBA 2K Community. Ultimately, you can come back to our article and see whether the new codes have been released. We will keep the article up to date and will regularly post new locker codes.
Why are my NBA 2K24 Locker Codes not working?
If so happens that the locker codes aren't working once they get introduced, there are only two possible reasons for that. The first one is that you have maybe misspelled a code. Double-check all your codes when you enter them and that all the letters and symbols are in the right place. We suggest you copy and paste your code directly from the source to minimize the chances of a mistake. But if your code is correct and it still doesn't give you a reward then it has probably expired. Some codes can be shut down after a while and when that happens there isn't anything you can do to fix it.
Other ways to get free rewards in NBA 2K24
Everyone playing 2K23 right now can complete an in-game challenge called "NBA 2K24 Challenge" which will unlock a still unknown reward for NBA 2K24. However, you need to complete this challenge before August 28, 2023, if you want to receive the mysterious free reward for the new game.
What is NBA 2K24?
NBA 2K24 is a popular basketball franchise game where you can hop into the shoes of your favorite NBA players and lead them throughout their matches of the season hoping to win the biggest prize. There are various challenges and game modes that you can play through to test your digital basketball skills. The highest-ranked players of this year's game are Nikola Jokić (98) from the Denver Nuggets, Giannis Antetokounmpo (96) from the Milwaukee Bucks, Stephen Curry (96) from Golden State Warriors, Kevin Durant (96) from Phoenix Suns, Joe Embiid (96) from Philadelphia 76ers, and LeBron James (96) from LA Lakers.
---
If you're a fan of the mobile version of the NBA, we suggest you check out NBA 2K Mobile Codes. You can also see what's going on in WWE 2K23 Locker Codes if you're a fan of this hit pro wrestling game. Follow Gamer Journalist on Facebook if you want to get more exciting stories and code articles in the future!
About the author