How to dunk in NBA 2K21: all dunk types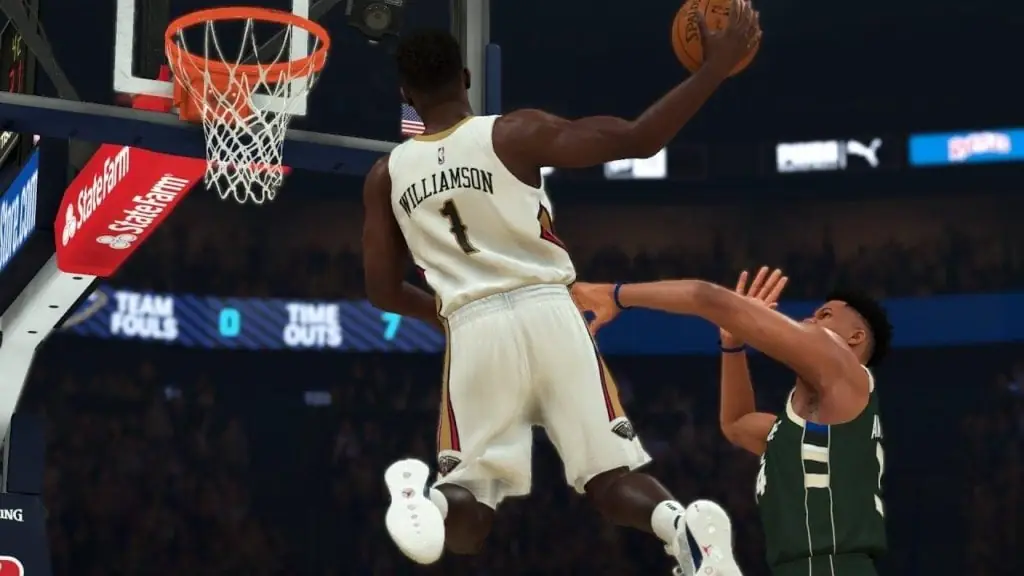 Whether you're looking to dominate the defense on the fast-break or beat your opponent down in the paint, there is no denying the fact that a highlight-reel dunk is sure to get the 2k crowd pumpin'. To help you get started on how to dunk in NBA 2K21, we have outlined the following guidelines for each available dunk in the game.
If you enjoy learning about and playing 2K21, you may want to check out our guide on NBA 2K21 Locker Codes. It contains an updated list of all the new locker codes that you can redeem for bonus skins and items in-game.
How to dunk in NBA 2K21
When it comes to dunking the ball in NBA 2K21, the easiest way to accomplish this is by holding R2/RT as you shoot the ball close to the hoop with Square/X.
However, there are more complex dunks that you can add to your arsenal as well, all of which can be utilized by simply motioning with the right analog stick and hitting the correct buttons. Here are all the different dunks in NBA 2K21 and how to do them:
Two-hand dunk: R2/RT and up on the right stick
One-hand dunk: R2/RT and left or right on the right stick
Flashy dunk: R2/RT and press-in, then release on the right stick
Put-back dunk: Triangle/Y on an offensive rebound, then Square/X
Two-Hand Dunk
Press R2/RT and move and hold the right thumbstick up as you drive to the rim.
One-Hand Dunk
Press R2/RT and move and hold towards the left or right with the thumbstick (depending on which hand you want to dunk with/dominant hand)
Flashy Dunk
Press R2/RT while holding down the right stick as you move closer to the rim. Then, release the stick to finish the dunk.
Put-Back Dunk
Go for the offensive rebound (triangle/Y) after a missed shot on offense, and press the square/X button as you attempt a rebound. Your player should soar in for a put-back slam, assuming it's uncontested.
Of all these dunks, flashy dunks are going to be the hardest to accomplish. Still, if your player has a high enough dunk rating, they will automatically perform a flashy dunk in the appropriate circumstances.
Also, keep in mind that it's never wise to force a dunk. If the lane is not open (or you don't think you can get it to open), then pass the ball off or look for an alternative route. If you try to force a dunk into a crowded lane, then you're more likely to end up losing the ball mid-air or failing to complete the dunk attempt entirely.
Another thing to consider is that not all players in the game can dunk, and if you attempt a dunk with a player who is incapable of performing such action, they will perform a lay-up instead.