Best Teams to Use in NBA 2K21 MyGM and MyLeague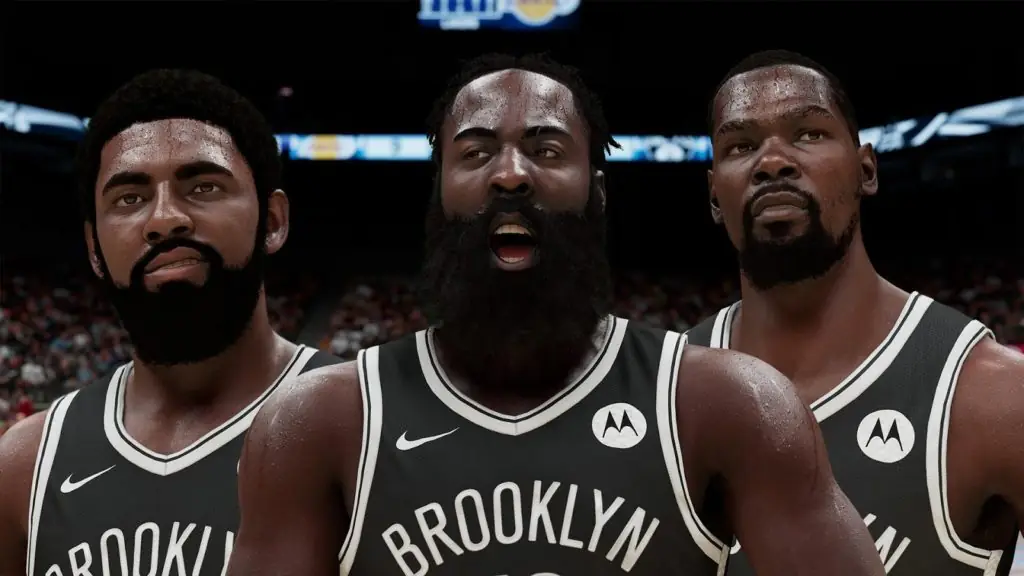 When you first start out in NBA 2K21's MyGM or MyLeague mode, you will be faced with one of the toughest decisions and one that will alter your entire gaming experience: Which team to build into an NBA champion.
While you can simply go with your favorite team or the one that's likely to win you a ring the quickest (Brooklyn Nets, LA Lakers, etc.), I believe there is more fun to be had and lessons to be learned from building up an unassuming NBA franchise, and sitting back while they take the entire league by storm.
Being that it can be hard to narrow it down to the overall best teams to use in NBA 2K21 MyGM mode, we have come up with the top 5 best teams based on different situations.
Best Teams to Play for in NBA 2K21 MyGM
For the best team in NBA 2K21 MyGm or MyLeague mode, it's going to depend on what sort of a challenge you're after and the direction you want to take your team. Below we have outlined the 5 best teams to take over in NBA 2K21 based on the most attractive features one would want when rebuilding an NBA franchise. Here are the best teams to play for in NBA 2K21 MyGM:
Oklahoma City Thunder (79 OVR) – DRAFT PICKS
OKC should be looked at as a totally blank canvas since they are projected to contend for the minimum of 3 first-round selections in each draft leading up to 2027. They carry more draft capital than any other team and already have a solid building block to help get the ball rolling (Shai Gilgeous-Alexander). Many other squads on this list already have a clear direction for which their franchise is headed (or should be). Whereas the Thunder don't have any long-term commitments and more than enough assets to build up a real winner. This is the #1 choice for anyone who wants to reinvent an NBA franchise from the ground up.
New Orleans Pelicans (80 OVR) – FRANCHISE PLAYER
The Pels are largely on this list due to the hype surrounding one man, Zion Williamson. The thought of building around an NBA phenom like Zion to dominate for the next decade seems too good to pass up. Zion Williamson has already shown to be a once-in-a-generation type player with sky-high potential in just two seasons. On top of the fact that the Pelicans also have a superstar in the making, Brandon Ingram, and other quality veterans like Steven Adams, Eric Bledsoe, and Lonzo Ball. Plus, with the right business mind in control of the team, you can easily flip some of these contracts and build a contending "Big 3" around Zion. This is the perfect choice for someone who wants to rebuild an NBA franchise and wants an established franchise player to build around.
Atlanta Hawks (82 OVR) – FINANCIAL FLEXIBILITY
Not only do the Hawks have a ton of cap space when you first start out in MyGm or MyLeague mode. But they also already have a young superstar still on his rookie contract (Trae Young) and other young guns like John Collins, De'Andre Hunter, and Kevin Huerter. Atlanta is one of the better organizations to start off your MyGM (or MyLeague) career due to the mass amount of cap space and young pieces to build around. With the right leadership and money managing ability, you can help Trae Young bring an NBA championship back to Atlanta for the first time since 1958. This is the best choice for someone who wants flexible cap space but still wants building blocks to set the team up for future success.
San Antonio Spurs (80 OVR) – A WORTHY CHALLENGE
The Spurs have been one of the winningest franchises over the past three decades, ushering in multiple Hall of Famers like David Robinson, Tim Duncan, and Tony Parker. And yet, with DeMar DeRozan on the last year of his contract and the option to get rid of Rudy Gay, and other vets, the Spurs have officially hit "rebuild mode." However, they still have one of the greatest basketball minds in the NBA and a legendary reputation among basketball lore. Plus, San Antonio still has some young pieces to build around, like Dejounte Murray, Jakob Poeltl, Lonnie Walker, Derrick White, and Keldon Johnson. With no real "bad" contracts holding you down, and one of the largest salary caps in the league, now is the time to help the team from Texas return to its glory days. The Spurs are the perfect choice for a student of the game or someone who wants a challenge.
Brooklyn Nets (85 OVR) – IMMEDIATE SUCCESS
This one is probably the most obvious (and boring), but you can't ignore the generational talent that's on this roster—making it one of the more difficult to pass up. Beyond the superstar trio of Durant, Kyrie, and Harden, the Nets also have big-time playmakers like Blake Griffin, Spencer Dinwiddie, and DeAndre Jordan. The 2020/21 Brooklyn Nets carry one of the most talented rosters in NBA history, so you'd be severely missing out to not at least try to make a run with this "super team." With some minor tweaks, you can turn this Nets squad into a perennial contender. This is the best option for those who want the most immediate success and would rather skip the whole "rebuild" phase.