MICROVOLTS: Recharged Codes (September 2023)
A battle with everything but the kitchen sink.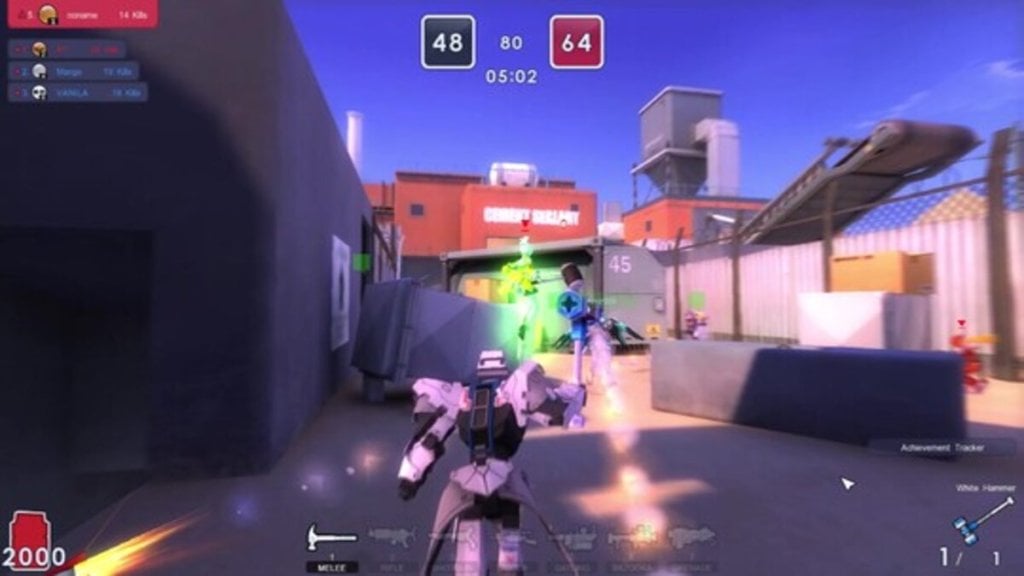 Ever wanted to play Fortnite but be able to shift through multiple weapons at once instead of building materials? Well MICROVOLTS offers this as its core gameplay mechanic. With 7 different weapon types available in the game, you need to react fast and keep that accuracy as high as possible in this arena battle. Play globally, joining different Servers across the world, choose your standout, quirky character, and show off your gun or melee skills to become the kill leader. In this anime-style game that you can play with your friends, MICROVOLTS is a third-person shooter team deathmatch game with many cosmetic items and weapons to obtain. These are all working Codes available for MICROVOLTS: Recharged.
MICROVOLTS: Recharged offers codes that focus on weaponry and cosmetic items. Keep in mind that these are time-based and therefore are much more exclusive and limited than other free-to-play games. Because of this, you must nab them as soon as they drop. After obtaining these freebies, you'll have to wait a bit for the next Code drop. In the meantime, feel free to look at other popular free-to-play, anime-style games such as Genshin Impact and its Codes.
All MICROVOLTS: Recharged Codes List
MICROVOLTS: Recharged Codes (Working)
EXFF-ORCJ-GB1L-ICBL — Unlocks: 1x Lucky Charm (valid until 09.30.23)
MHQU-FSEO-JCKM-9IJR — Unlocks: 1x Watson Rifle (valid until 09.30.23)
MICROVOLTS: Recharged Codes (Expired)
XYOM-Q8I5-TU20-V7L8
IGV9-L3AZ-XBJH-X4IY
Related: Fortnite Codes.
How to redeem codes in MICROVOLTS: Recharged?
Check out our detailed instructions below and redeem codes for MICROVOLTS: Recharged in no time.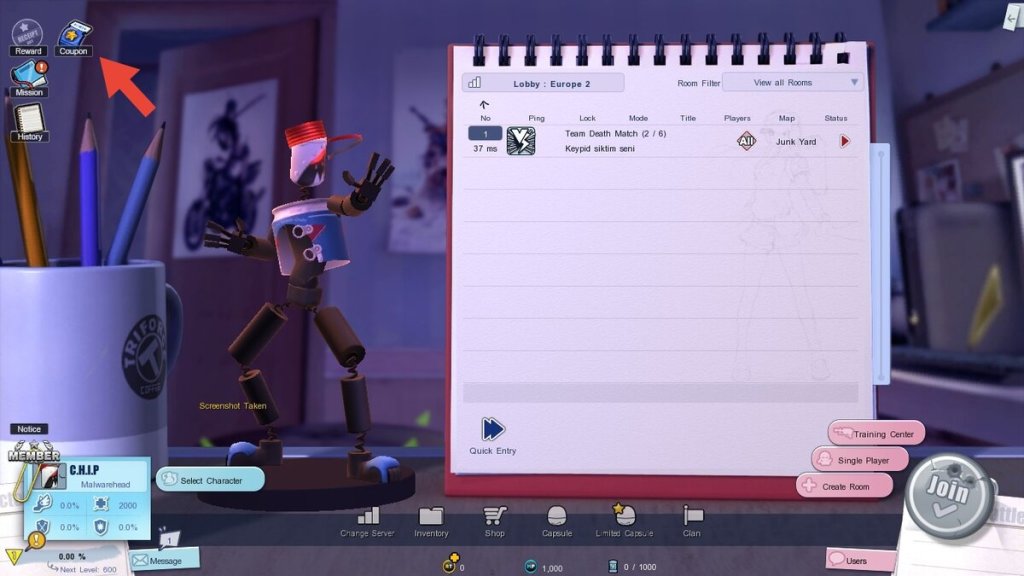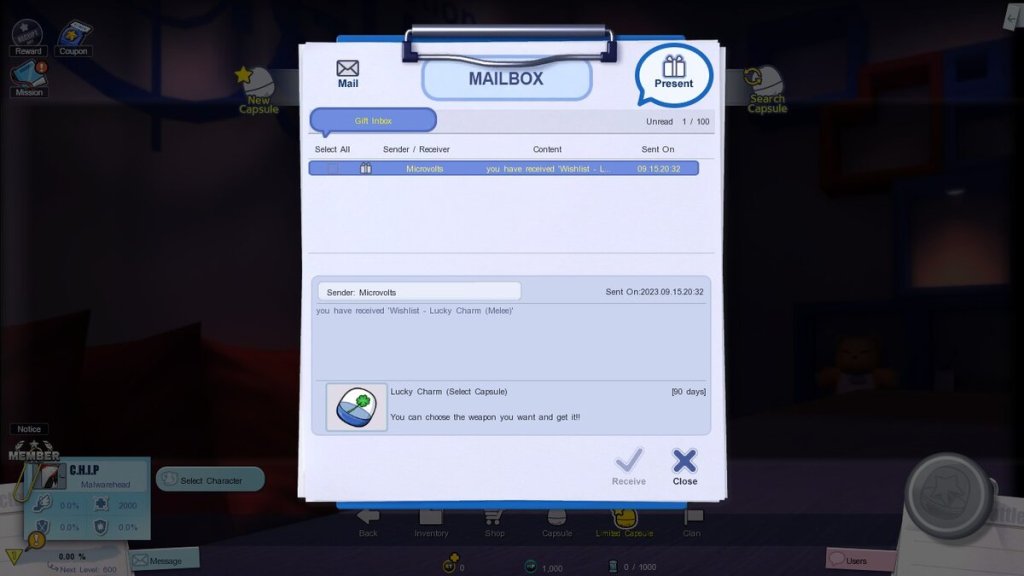 Launch MICROVOLTS: Recharged on Windows via Steam.
Complete the Tutorial if it is your first time playing.
Join a Server.
Click Coupon in the top-left corner of the Lobby Screen.
Enter the Code from the list above into the Coupon Text Box.
Claim the Code.
Quit the game via the Cross in the top-right corner of the Lobby Screen.
Re-enter the Server.
Go to Messages in the bottom-left corner of the Lobby Screen where an exclamation point should be visible.
Go to Present in the Mailbox.
Claim your reward here by double-clicking on the Package.
How can you get more MICROVOLTS: Recharged codes?
The best way to get more Codes is to follow the game's development via MICROVOLTS Facebook (Update Posts) and Discord Server (Events Tab). Remember that Codes are much more exclusive than other free-to-play games and their offerings so if you spot a new Code be sure to refer to its expiry date. Codes have been posted quite regularly since the game's launch, and will probably continue in that trend. So if you want to be up to date with the latest codes it's best you follow their social media and bookmark this page as we will make regular code updates.
Why are my MICROVOLTS: Recharged codes not working?
Because MICROVOLTS are time and case-sensitive, you need to make sure that what you have entered in the Codes List above is correct. To ensure this, you should copy and paste directly from the sequence above. Make sure that you include the hyphens as this is necessary to validate the code. Due to the limited time you have to redeem, you will want to ensure that you attempt to redeem these Codes as soon as possible. These will be withdrawn after the date listed for each Code in the list above which will result in an invalid attempt to nab some freebies.
How to Get Free Rewards in MICROVOLTS: Recharged
There are multiple ways to get rewards in MICROVOLTS: Recharged. Although these are all about gaining in-game currencies, you can start by completing Daily, Weekly, and Main Missions which offer points for completion. Next, you should be sure to visit your Inventory to claim any Packages (rewards) by double-clicking on the Package in your Items Tab. These MP Coins can be used inside the Shop. Log into MICROVOLTS daily to obtain MP (currency) where the more consecutive days you log into the game, the higher the reward. Finally, Levelling Up can provide free rewards.
What is MICROVOLTS: Recharged?
MICROVOLTS: Recharged is a free-to-play third-person shooter that invites players and friends into a team deathmatch mode all about positioning, accuracy, and movability. Players have the opportunity to shift through 7 different weapon types at once (grenade launcher, melee, rifle, etc.) and use this against opponents in an intense arena battle. With multiple unique and quirky characters to choose from, MICROVOLTS is all about what weapon works best in your hands. Instead of building a team around a certain player or adapting your playstyle based on your weapon of choice, MICROVOLTS leaves everything to your imagination on how you want to face the fight ahead of you.
---
Looking for Codes for other games? We have so much available in our Roblox Game Codes section at Gamer Journalist. There are freebies and bonuses available on our Roblox Promo Codes list. If these do not take your fancy, feel free to see all the latest guides and news at Gamer Journalist to fulfill all of your gaming needs.
About the author