Last Epoch Primalist Build: Machine Gun Spriggan Druid (0.8.2e)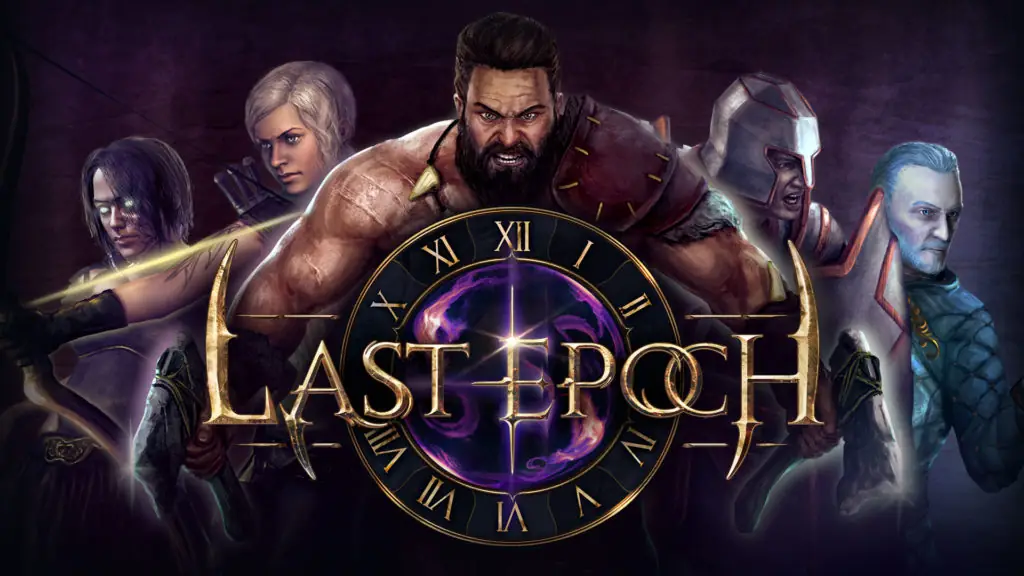 In this take on a Druid, we recover what we lost from the Werigan build. Entangling Roots got the nerf hammer when being cast from Roar in the latest patch. Here, we are buffing our Spriggan while not in Werebear form to make it even more powerful than before. Here's a look at the Last Epoch Machine Gun Spriggan Druid build for 0.8.2e.
Last Epoch Machine Gun Spriggan Build (0.8.2e) Overview
For this build, we don't do damage ourselves. We're simply running ahead and letting the Spriggan clean up the mess! We busy ourselves by buffing it with Eterra's Blessing, Frenzy Totem, and Entangling Roots. You can run roots instead of Ice Thorns once Entangling Roots is fixed. It is currently bugged and does not affect the Spriggan as it should.
Build Rating: A
Defense: 8.5/10 – Strong defense, but you still have to be careful with modifiers at corruption 100+.
Offense: 8/10 – Fast kills but lacks AoE damage.
Empowered Bosses: 7/10 – Tackles them average to fast.
Speed Running Echoes: 8/10 – Can just run to the end and wipe out the train.
Arena: 7/10 – It will be much better in Arena once Entangling Roots gets fixed.
Average: 7.7/10 – Overall, it's an A-Tier build. It's a solid build for Echoes and boss farming into Empowered content.
Machine Gun Spriggan Lootfilter
You can find the lootfilter here, and the new layout is as follows:
Green

– Early Game Items (Tier 1+)

Blue

– Mid Game Items (Tier 3+)

Red

– Endgame Items (Tier 5+)

Yellow

– Endgame Items (Requires 3+ Affixes with 8+ Total Tiers) First Test

Yellow

– IDOLS

Pink

– Exalted/Set/Unique Items
Please note that unused base types and non-Primalist class items are HIDDEN.
Machine Gun Spriggan Passives
Here is a look at the Last Epoch Machine Gun Spriggan build passives:
Primalist (25 points)
Beastmaster (20 points)
Shaman (8 points)
Druid (58 points)
Primalist
Gift of the Wilderness (1/6)
Natural Attunement (8/8)
Wisdom of the Wild (6/6)
Hunter's Restoration (5/5)
Berserker (5/5)
Beastmaster
Ursine Strength (8/8)
Feline Bond (1/8)
Artor's Loyalty (1/1)
Boar Heart (5/5)
Pirgine Constitution (4/5)
The Chase (1/8)
Shaman
Druid
Blood Claws (1/6)
Vale Warrior (5/10)
Barkskin (7/7)
Woodlore (8/8)
Spirit Claws (5/8)
Blossoming Vines (10/10)
Hideskins (10/10)
Woodlands Bond (1/5)
Natural Duality (1/1)
Eternal Nature (10/10)
Machine Gun Spriggan Skills
We will be using the following skills with this Last Epoch Machine Gun Spriggan build:
Ettera's Blessing
Ice Thorns
Summon Spriggan
Summon Frenzy Totem
Maelstrom
Ettera's Blessing
Safeguard (3/5)
Ardent Touch (5/5)
Binding Heal (4/4)
Soul Bond (4/4)
Encourage (2/4)
Eterra's Furor (1/1)
Swift Recovery (1/1)
Ice Thorns
Dagger Thorns (3/4)
Bramble Armor (2/2)
Spell Thorns (4/4)
Anemophily (1/3)
Thorn Shield (1/1)
Bulb Shield (4/4)
Bark Shield (2/5)
Eternal Protection (3/3)
Summon Spriggan
Floral Ascendance (7/8)
Vile Orb (5/5)
Festering Orb (5/5)
Vale Barrage (2/2)
Vale Assault (1/1)
Maelstrom
Whirlpool (3/3)
Sleet-footed (3/3)
Calm (4/4)
Arctic Blast (2/5)
Sudden Gale (1/1)
Power of the Storm (1/1)
Healing Winds (3/3)
Turmoil (1/5)
Summon Frenzy Totem
Rabidity (4/4)
Reinforced Totem (2/5)
Revitalizing Totem (3/5)
Venomous Intent (5/5)
Symbol of Haste (3/3)
Symbol of Selflessness (1/1)
Warding Totem (2/3)
For more of Boardman21's builds, check them out at the Last Epoch forums here.