Juice Pirates Codes (March 2023)
Getting rich in Juice Pirates doesn't need to be difficult!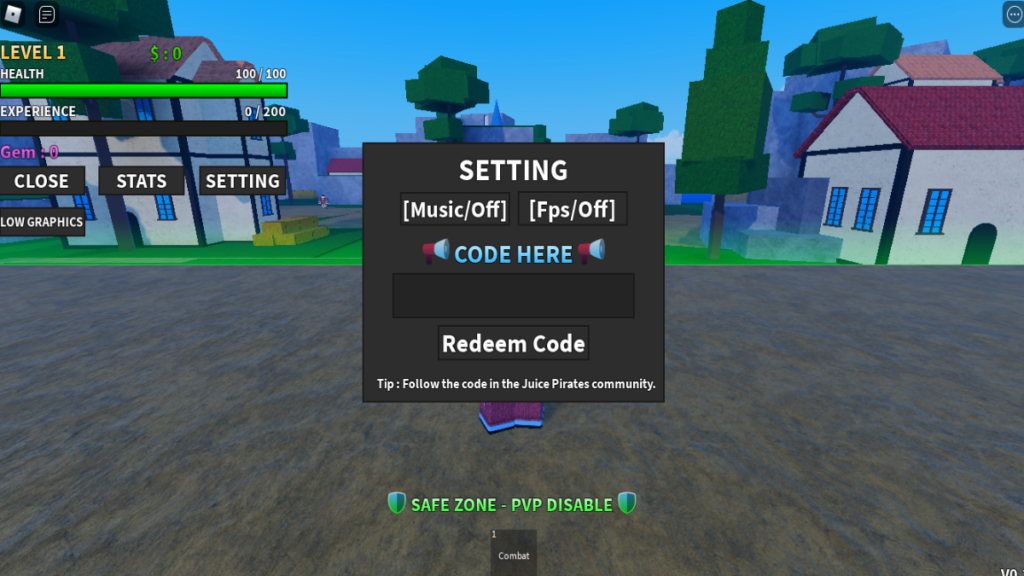 Anime lovers and Roblox lovers alike will love Juice Pirates! Juice Pirates is an anime brawler that features simple yet affective combat styles, similar to Nen Fighting Simulator or Anime Fighters Simulator on Roblox. This game isn't just a simple brawler, however, this game also features main quests and epic adventures that anyone can partake in!
This exciting Roblox game is easy to get addicted to, but starting from scratch in any game can be difficult. If you love playing Juice Pirates but are struggling with the early quests, try using promo codes to give yourself a boost! Keep reading to discover all the latest and best codes for Juice Pirates. Don't forget to bookmark this page to stay current on all Juice Pirates codes!
All Juice Pirates Codes
Current Codes:
CHAINSAW MAN – 15 gems
Awake – 1 Gem
NoFruit – 5 Gems
ReSet – Stat Reset
Fruity – 5 Gems
2KLikes – 5 Gems
x2 epx – 5 minutes of 2x XP
1KLikes – 15 Gems
Shutdown – 5 Gems
Expired Codes:
Ong – Redeemable for a free stat reset
EZCRY – Redeemable for $2,500
SirawitNoobDe – Redeeamble for $17,500
SEA FOUR – Redeemable for $2,500
10KVisits – Redeemabe for a free stat reset
Dinoz Cz – Redeemable for $2,500
SBGAMER – Redeemable for $2,500
TANNY GOOD DEV – Redeemable for five gems
What is Cash Used for in Juice Pirates?
Because cash is Juice Pirates' form of in-game currency, it can be used to help you in major ways in the game. Cash can be used to purchase powerful weapons in the game, such as dangerous katanas! Combat is a fundamental component of Juice Pirates, so having weapons can really make or break a playthrough. Cash can also be used to purchase boats, which will help players progress in the game and allow them to embark on their own awesome adventures!
How Do You Redeem Promo Codes in Juice Pirates?
If you want to truly succeed in Juice Pirates, you'll need some resources to help you get off the ground. Progress can be slow at the start of any game, so promo codes are important at the start of any successful playthrough. If you'd like to redeem your Juice Pirates codes, follow these easy steps:
Open Juice Pirates in Roblox.
On the left side of the screen, there should be a "menu" button. Click on this button.
Clicking the "menu" button should make four other buttons appear. Click the button that says "setting".
Clicking the "setting" button will open a small window with a few settings options for the game, with a textbox directly beneath them. Accurately type your promo code into this textbox.
Click the "redeem code" button directly under the textbox.
Your code should now be redeemed.
If you love playing anime-themed games on Roblox, check out the many other game codes Gamer Journalist has to offer, such as Anime Adventures or Arch Piece. Gamer Journalist has thousands of videogame codes to choose from, so always check Gamer Journalist before starting a new playthrough!